MUSAE
A human-centered and ethical development of digital and industrial technologies.
OPEN: MUSAE First Open Call for the Widening STARTS Residency in Serbia – October 24th – November 24th, 2023 at 12 CET (noon)
Are you interested in exploring the role of food in human and planetary well-being? MUSAE is looking for artists who can provide critical reflection, and envision future potential and challenges of the topic of Food as Medicine by producing future scenarios and artworks.
Find out more information about the open call
For any doubts or questions, you can reach us by email at musae@etf.bg.ac.rs
MUSAE aims to set up a Human-Centred Factory Model, based on the Design Future Art-driven (DFA) method, and integrate it into a (European) Digital Innovation Hubs (DIHs) network, to support companies in guiding strategic digital technology innovation and address future challenges in the food domain to improve people and planet wellbeing. MUSAE will establish a deep connection with the S+T+ARTS ecosystem, bringing together expertise in design, art, nutrition and wellbeing, and human-machine interaction. MUSAE will run 20 S+T+ARTS residencies involving 20 artists and 10 tech companies working with 3 main technologies – Artificial Intelligence, Wearables, and Robotics – to envision 10 future scenarios for technologies application and design 10 prototypes, thus opening up new markets and innovations. To validate replicability, MUSAE will set up and activate one Factory within the DIH partner and create the Factory Model Pack and the Label that will allow other DIHs to adopt it.
Linking technology and artistic practice is considered a win-win exchange between European innovation policies and the art world today. For this reason, in 2016, the EC launched the S+T+ARTS initiative to enhance the interaction of EU projects with the art world and promote the inclusion of artists in technological innovation projects. The focus of MUSAE is to provide companies with new forms of transdisciplinary collaboration, aimed at exploring future application scenarios for technologies using artistic practice. Innovative technological products and services will be launched to meet the Sustainable Development Goals (SDGs) for innovation toward a sustainable and healthy planet.
The DFA method will help artists to envision future scenarios (10 years), critically reflect on them, and collaborate with technology providers to develop new technological solutions that meet future human needs with a human-centered approach, opening up new markets and activities.
For developing future scenarios of digital technology applications, MUSAE will explore Health, focusing on the high-impact relationship between food and health status. As a key use case, the future scenarios will target Sustainable Development Goals within the topic of well-being and food. The project pilots will address three main sub-topics identified as relevant trends for the future:
Reducing Carbon Footprint in Dietary Behavior
Role of Food in Holistic Human Well-Being
Rethinking The Food Chain in Our Environment 
Duration: September 2022 – August 2025
Consortium: Politecnico di Milano (IT), Ab.Acus (IT), Universitat de Barcelona (ES), MADE (IT), PAL Robotics (ES), Gluon (BE), University College Dublin (IE), The University of Manchester (UK).
Management Contact Person:  Marita Canina, marita.canina@polimi.it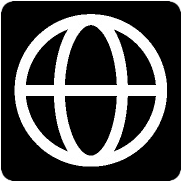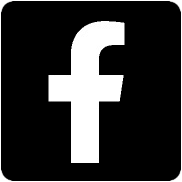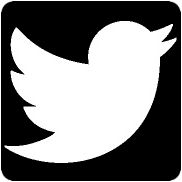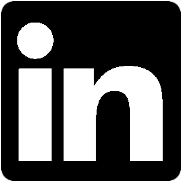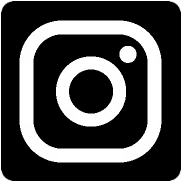 PARTNERS

POLIMI
Politecnico di Milano (POLIMI) is a scientific-technological public university established in 1863 in Milan. POLIMI offers higher education courses in Engineering, Architecture, and Design, and it will take part in MUSAE with IDEActivity Center as the project coordinator. IDEActivity developed the Design Future method that represents an essential building block for the definition of a Design Futures Art-driven method, the groundwork for the MUSAE Project. IDEActivity Center research team: Marita Canina (project coordinator), Carmen Bruno (Project Manager), Tatiana Efremenko (Researcher), Eva Monestier (researcher).
GLUON
Gluon is a Brussels-based organization that puts artists at the heart of imagining a better future. Since its inception, Gluon wants to challenge the present and contribute to the systemic change that our planet so desperately needs. We do this with two different pillars: Gluon Art&Research and Gluon Education. The Art&Research operation of Gluon facilitates residencies of artists engaging with science and technology and aimed at responding to broader societal challenges we are facing today. Gluon Education is the other important pillar of Gluon. The educational activities aimed at (Brussels) young people aged 14 to 18 support them through the arts in the development of digital skills, critical thinking, creativity, and entrepreneurship. Within the MUSAE project, GLUON will develop a co-creation space for companies, technology providers, and artists to collaborate in developing new products and services addressing future challenges in the food domain. The main part of that effort is the support and mentoring of these collaborations overcoming knowledge gaps and providing required skills as well as learning and sharing these experiences with the public. www.gluon.be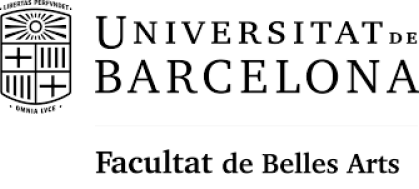 UB-ART
The Imarte Research Group within the Fine Arts Department of the University of Barcelona started taking part in competitive projects in 2000. Imarte has been able to create different research lines based on artistic production, to analyze the changes in the meaning of art and the influence of digital technologies in its processes. Artistic research today establishes a shared code that is not limited to a single model but implies a dynamic space in which different methodologies take part, and by doing so contribute to the accumulation of knowledge. Imarte research team in the Musae project: Eloi Puig (project coordinator), Ramon Parramon (researcher), Pilar Rosado (researcher), Diego Marchante (researcher), Martí Ruiz (researcher). http://www.ub.edu/imarte/
UCD
Professor Lorraine Brennan leads a Human Nutrition and Metabolism group at UCD. She is also the Leader of Nutrition and Health at the Institute of Food and Health. Professor Brennan's team at UCD aims to identify in the Musae project the main trends along with the main challenges and opportunities within the area of application: food as medicine. The Human Nutrition and Metabolism group at UCD will also lead the dissemination and communication strategy for the lifetime of the project.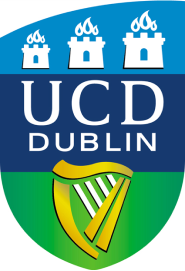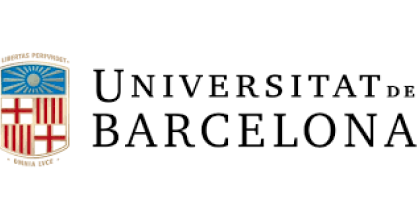 UB
The food processing and handling industry is the most significant business among the various manufacturing industries in the entire world that subsidize the highest employability. AI technologies and their implementation in interconnected devices make it possible to assimilate and analyze large quantities of nutritional and medical data, monitor patients' food intake remotely, and deliver highly targeted nutritional treatments. The team of UB-AI will contribute to studying and showing how AI can contribute to different food-related aspects. Additionally, UB-AI will take care of different AI-related important aspects like the elaboration of the Data Innovation Plan as well as the Definition of the AI Data Collection protocol and process.
PAL
Francesco Ferro is the main collaborator of Musae from PAL Robotics. PAL Robotics is a leading company in robotics researching and creating robots and platforms for research, logistics, social service, and retail. For the Musae project, four technological partners will empower the approach by bringing relevant expertise in Artificial Intelligence-UB, wearables-ABACUS, robotics-PAL, and human-machine-interaction-UoM. During the project, technological companies like PAL Robotics will provide consultancy and support for art-tech residences. After the project, PAL Robotics will be able to provide mentorship and support for new upcoming collaborations within (E)DIHs in the format of the Factory Model.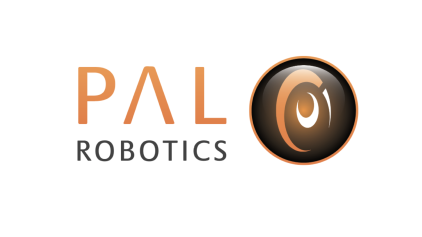 ABACUS
Ab.Acus s.r.l. is a research-driven, market-oriented Innovative SME based in Milan, Italy, and founded in 2006. Ab. Acus' main goal is spreading and exploiting ICT and engineering-based methodologies in the field of social sciences, humanities, and medicine. Ab.Acus had the opportunity to investigate the impact of Digital Transformation on society in a devoted study commissioned by the European Economic and Social Committee (EESC). This expertise enables Ab.Acus to be responsible in the Musae project for setting up training and mentoring format for interdisciplinary collaboration, and also for turning concepts into prototypes.
MADE
MADE is a Competence Center for Industry 4.0 that simulates a digital factory, created to carry out orientation, training, and finalization of technology transfer projects with Italian companies, particularly SMEs, on Industry 4.0 issues. A technical interlocutor that companies can contact to be supported during the digital transition towards a smart factory, with the aim of keeping their profile high, competitive, and sustainable.


ETF
The School of Electrical Engineering (ETF) – University of Belgrade is a top educational and scientific institution in the field of electrical engineering and computer science in Serbia. The mission of ETF is to provide students with a high-quality education in the field of electrical engineering and computer science, while encouraging their creativity, responsibility, research interest and teamwork, as well as to make continuous contributions to technological development, informatization and overall development of Serbia. The ETF team will contribute with their expertise in digital biomechanics and collaborative robotics. Besides the technical part, ETF will continuously contribute to refinements and improve the adoption of the MUSAE Factory Model in the widening DIHs.