S+T+ARTS in the City
With S+T+ARTS in the City, we aim at enhancing art-driven innovation at local level and human-centered technologies, such as artificial intelligence, robotics, new digital media, smart cities, high performance computing, data science, or biotechnologies, that will be able to put in the market products and services that have a positive ecological, societal, and ethical impact. By combining arts and creativity with science and tech for good, S+T+ARTS in the City will contribute to the emergence of ecologically conscious technology uses that answer the current challenges that regions are facing, in sectors such as green manufacturing, sustainable urban development, security, recyclable textiles, digital literacy, and more.
Globalisation, demographic change, climate change, secure, sustainable and competitive energy, and social polarisation, in addition to the economic and financial crisis, are the major challenges confronting Europe today, challenges of a medium and long-term perspective. 
In today's interconnected and globalised world, multilateral relations are no longer exclusively built on interstate dynamics.  Faced with the concomitant forces of globalisation and localisation, many states are either too small or too big to adequately respond to the growing number of global challenges that are now emerging. This is one of the main driving forces for states to build regional integration schemes. 
The Regional S+T+ARTS Centres (RSC) established all over Europe since 2018 are giving an answer to these global challenges, based on the belief that the creativity of artists stimulates innovation in the digital industry and sustainable progress in our society at large. RSC provide funding for cultural institutions, innovative companies, foundations, universities and research institutions that co-develop digital based projects for a more sustainable future. We also keep in mind that regional ecosystems are much closer to the people than the States, thus constitute a privileged space for social and human-centred innovation.  
With this project, six RSC (Brussels Region (BE), Upper Austria (AT), Lombardy (IT), Catalonia (ES), Central Slovenia (SI) and North of Portugal (PT)) embark on a new journey, with the ambition of sustaining the S+T+ARTS mindset at regional level, but also to lead it further, with actions driven by the aim of contributing to the expected impact of the Cohesion Policy determined by the EU for 2021-2027, and focusing on answering the priorities determined by the regions involved.
S+T+ARTS in the City will align with these regional priorities and provide solutions, through six main lines of actions:
+ The promotion of eleven regional challenge-based S+T+ARTS residencies;
+ The exploration of the business potential of the outcomes of the residencies;
+ The development of the links of S+T+ARTS with academia;
+ The integration of S+T+ARTS in the institutional processes of programming of the European funds;
+ The strengthening of regional ecosystems of stakeholders that participate in S+T+ARTS;
+ The organisation of public events in the six regions represented.
Duration: April 2023 – November 2024
Consortium: GLUON (BE) (Coordinator), Ars Electronica (AT), Hac Te (ES), INOVA+ (PT), Kersnikova (SI), MEET | Digital Culture Center (IT)
Management Contact Person: Aurélie Delater
Residencies Contact Person: Ramona Van Gansbeke
Partners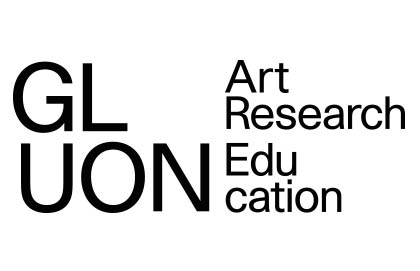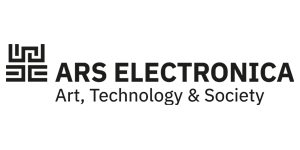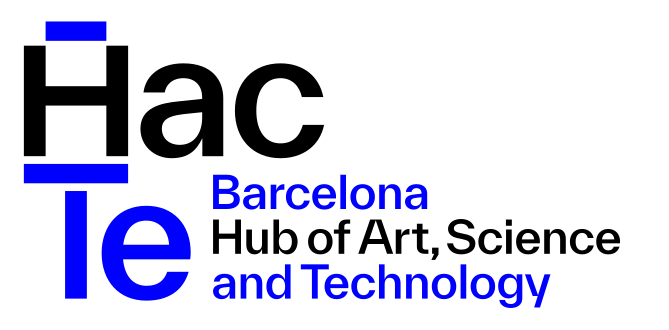 GLUON is a Brussels‐based non‐profit organisation that realises projects on the crossing borders of visual art, research and industry. GLUON's Art & Research department aims to maximise collaborations between artists, researchers and companies, and support scientists through residencies in artists' studios. These interactions lead to artistic and philosophical outcomes or innovative ideas, services and products in non‐artistic sectors such as education, health care, ecology, cultural diplomacy and community building. The alliances developed within Art&Research reinforce GLUON's educational programme, aiming to bring technological innovation closer to young people, through an educational STEAM programme in Brussels and abroad.
Ars Electronica is a leading cultural institution, educational facility and R&D lab based in Linz, Austria. Its comprehensive approach to techno-cultural phenomena has brought Ars Electronica a worldwide reputation for excellence. Its four divisions mutually inspire one another in a circuit of creativity. The Ars Electronica FESTIVAL and PRIX set up a stage for the best and brightest international, artistic, cutting-edge experimentations each year. The Ars Electronica CENTER is a year-round presentation & interaction platform intended to educate and entertain local audiences. The FUTURELAB is an innovative, creative R&D facility, endowed with strong technical competence and implementation skills, and linked up to a global network of universities & research facilities.
Hac Te seeks to interconnect and encourage collaboration between sectors and institutions to take advantage of the great potential of working together in the fields of art, design, science and technology. If in creative processes -plasmized in experimental or applied arts, or in industrial products- there are no boundaries between these fields, fostering this relationship can provide a repertoire of valuable knowledge to overcome the challenges of digital transformation, at a historic moment in which the contribution of digital technologies to the development of society is even more evident.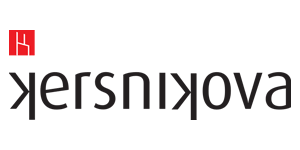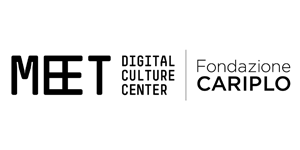 INOVA+ is an expert provider of consultancy services in the fields of innovation, technology, and entrepreneurship. Created in 1997, INOVA+ operates from Portugal (Porto and Lisbon) and has offices in Belgium (Brussels), Germany (Heidelberg) and Poland (Warsaw). With a highly qualified team of more than 90 consultants, with a multidisciplinary background and different nationalities, INOVA+ is also linked to a wide network of partners, which include public administration entities at the local, county, and regional levels, research centres, industry, education & training providers, NGOs, brokerage Institutions and European bodies. INOVA+'s consultants and project managers deliver effective and sustainable solutions in various areas of innovation, including Management & Innovation; Education & Training; Communities and Networks; Activation and Management; Entrepreneurship and Business Development; Internationalization; Science & Technology; Regional Development and Transnational Cooperation. Over the years, INOVA has contributed to the promotion of European and national policies and to the achievement of its priorities, by supporting the design of strategies and projects financed by the European Union. The company has taken part in more than 100 European projects, having coordinated over 50 of them, in a large range of programs.
Kersnikova Institute is a cultural and educational organisation and production platform for artists and projects on the intersection of art, science and technology. Along with developing and exhibiting artworks in Kapelica Gallery the organisation encompasses an extensive programme of educational activities and has established an infrastructure of wet and mechatronic laboratories to support them. Kersnikova brings into the project decades of experience of working with artists on new evolving projects that incorporate living systems, biotechnologies and a recent focus on AI, but also new ways of peer2peer, DIY, open source and hands-on learning within educational activities. The platform expanded with its collaborations with experts, institutes and economic sector which are integrated into the creative process.
MEET is the Italian organization that supports digital culture and creative technology. MEET was born out of Meet the Media Guru with the fundamental support of Fondazione Cariplo. The first partner is the platform of thoughts, ideas and events focused on innovation and digital technology the art critic and digital culture expert Maria Grazia Mattei founded in 2005; the second partner is one of the world's main philanthropic organizations which aim is to help organizations to better serve their community and give ideas a future. MEET delivers a massive plan of on life – on line and on site – activities that bring people to experience and embrace digital technology as a part of their daily life and a resource for their creativity. Designed as a social-oriented institution, MEET collects, promotes and shares creative ideas and innovative projects to reduce the digital cultural divide and guarantee an increasingly more active participation with an approach centred on meeting and inclusion.

Funded by the European Union under grant agreement LC-01984766. Views and opinions expressed are however those of the author(s) only and do not necessarily reflect those of the European Union. The European Union can not be held responsible for them.