S+T+ARTS in the City | Challenge nº4 | The Value Of Care
+ Consortium Partner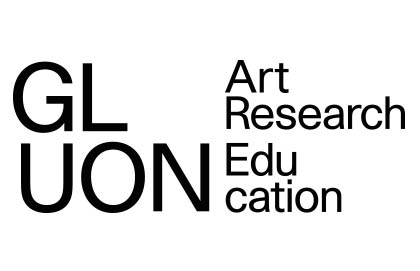 ---
+ Problem Statement
While the utilisation of technologies holds the promise of significant transformation within the healthcare sector, such as personalised data-driven treatments, it also presents numerous critical challenges. These challenges encompass a range of concerns pertaining to human-robot interaction, privacy, data ownership and sharing, and concerns about the patient-health care professional relationship. How can we reconcile developments within personalised healthcare with a patient's individual values? What could be a valuable interplay between technological automation and human interventions?
---
+ Keywords
Healthcare, Values, Well-being, Multiomics, Automation, Holistic, Human-Centred
---
+ Description
This residency presents an opportunity for artists to engage in a collaborative endeavour with the Institute Jules Bordet, a comprehensive hospital dedicated to the treatment of cancer patients in Brussels. The aim of this artistic venture is to create an artwork that contributes to or reflects upon the well-being and patient value of cancer patients. Specifically, we encourage artists to develop a digital artwork or application in partnership with the institute, fostering a supportive environment for patients, nurses, doctors, and family members as they navigate the challenges of their diagnosis and treatment. The residency aims to address how we can increase patient wellbeing and cure disease by creating a more equal and equitable relation between patient and health care professionals and understand the patient as an expert of its (chronic) diseased life? The hospital recognises how the personal values (life philosophy, cultural background, priorities) of patients function as a filter through which patients interpret clinical evidence and make treatment decisions. Selected artists will engage in collaboration with the team of psycho-oncologists at the hospital, providing an opportunity to reflect on the patient-healthcare professional relationship and actively contribute to the inclusion of patient values in the development of personalised treatment strategies. The envisioned artwork aims to further support patients in the emotional and psychological aspects of the (chronic) disease, supporting patients in fostering a positive mindset during their treatment trajectory.
---
+ Residency Characteristics
During the residency the artist will be supported by a Local expert Group composed of local and international practitioners from the field of cancer treatment, healthcare, digital technologies and the Arts. The residency main partners are 1) Institut Jules Bordet 2) IMEC, a research institution specialised in nano- and digital technology and 3) VIB (Flemish Institute for Biotechnology), an entrepreneurial non-profit research institute, with a clear focus on groundbreaking strategic basic research in life sciences.
The partners will offer cutting – edge research and shaping the future of healthcare. Through the Jules Bordet Institute, the selected artist will get access to expertise and technology in the field of cancer treatment and value-based approaches to health and care. In the development of the project, the artist is also supported by IMEC which offers a strong expertise in nanoelectronics and digital technologies such as; gamification for rehabilitation, virtual and augmented reality, robotics and exoskeletons, and healthtech (electroencephalography, disposable health patches, ingestible video pills, neuronal probes and hyperspectral cameras). Through VIB the artist will get access to expertise in the field of the complex and heterogeneous tumor micorenvironment at the molecular level, more specifically the (epi)genetic, metabolic and phenotypic level, developing novel insights into better diagnostics and prediction of therapy response via biomarker research. Machine learning and AI are crucial tools to translate knowledge out of the big data produced. These technologies offer new opportunities to bridge art, science and medical practices.
The artist is expected to travel to the region to attend workshops, events, meetings or to conduct field research at least 6 times during the residency period. The artist is expected to deliver an artistic project in a form/medium that allows for in-situ integration on the site of the Institute Jules Bordet. The artistic project should be scalable and multipliable to be shown also in other hospitals. Moreover the artist should deliver and produce a work that can be included in the exhibition at Sónar Barcelona, Ars Electronica Festival and/or the I Love Science Festival in Brussels in 2024.
---
+ Jury Day
Jury Day will be digital on September 21st or 22nd, 2023.
---
+ Useful Links
Articles/publications:
Technologies:
Website partners:
---
+ Local Expert Group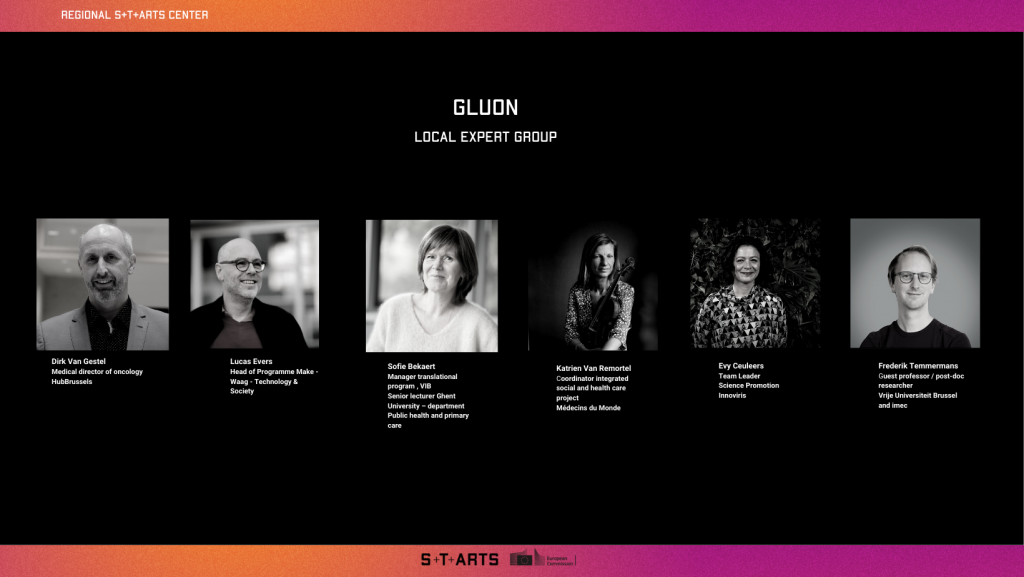 ---