S+T+ARTS in the City | Challenge nº7 | The Future of Computing
+ Consortium Partner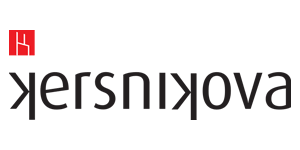 ---
+ Problem Statement
The growth of the bits -generated by our global information technology requires an increasing amount of energy for its processing and storage. In response artists and scientists are exploring the knowledge about organically stored information, looking into solutions that already exist in biology, ranging from molecules to cells, to simple and more complex organisms and their exchanges. How can we imagine biocomputing as a potential alternative for storing information and reducing energy consumption needed for computation?
---
+ Keywords
Biocomputing, Information Technology, Data Storage, Quantum Computing, Energy Harvesting, Biotechnology
---
+ Description
Due to increased exploitation of our local and global natural resources driven by the rapid advancement of information technology, we are in need of sustainable approaches to data storage and energy consumption in data processing. How can we draw inspiration from biological data processing mechanisms, ranging from molecular exchanges to information processes within colonies of simple organisms, and extending to more intricate systems? We are trying to learn from data processing in the biological world, starting from molecular exchange, processes of information in the colonies of simple organisms, towards more complex ones.
Biocomputing and quantum computing emerge as viable alternatives for adressing these challenges. Moreover, they also shift the paradigm of our thinking and present and the opportunity to bridge the gap we have created with the natural world. By encouraging audacious and speculative thinking, we believe that exceptional solutions can be envisioned for the future. Consequently, we are seeking artists who areinspired by the future possibilities of biocomputing andwho find incorporating (bio)technological means in their project self-evident.
---
+ Residency Characteristics
The artist will have the opportunity to work with partners among the research institutes that we are regularly cooperating with: Jožef Stefan Institute, Faculty for Computer and Information science, National Institute of Chemistry, Biotechnical Faculty (all in Ljubljana) and other research institutions. In addition, the artist will have the support of Kersnikova's experienced production and curatorial team with access to working spaces and all three Kersnikova laboratories 1) BioTehna wetlab 2) Vivarium for plants, animals and robots and 3) Rampa mechatronic hackerspace. Local experts working on innovation, democratic digitalisation, environmental science and possibly on the artist's specific interest will be made available upon request. Daring, futuristic, ambitious artistic solutions are encouraged.
The artist is expected to work in close contact with the team of Kersnikova during the complete residency period. The artist is expected to travel to the region to attend activities, meetings and to conduct research at Kersnikova laboratories and the hosting research institutions at least 5 times during the residency period.
The artist is expected to deliver a presentable outcome of the residency in the form of an innovative prototype or an artistic installation. This outcome will be showcased at at Kapelica Gallery and will also be considered for the exhibitions at SONAR +D, Ars Electronica Festival and/or the I Love Science Festival in Brussels.
---
+ Jury Day
The Jury Day will be held online on September 21st, 2023.
---
+ Useful Links
---
+ Local Expert Group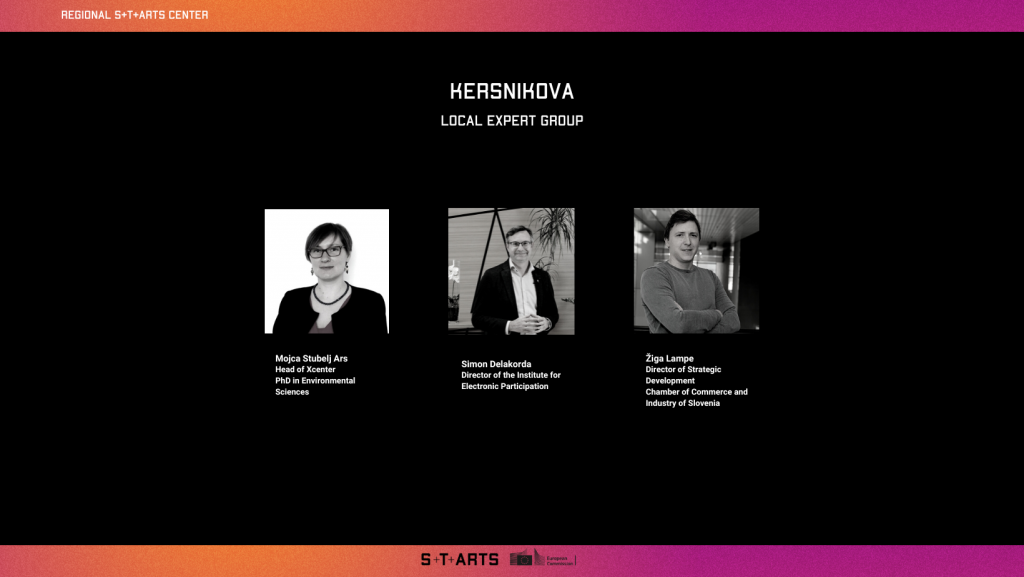 ---