S+T+ARTS in the City | Challenge nº2 | Reclaiming our Agency
+ Consortium Partner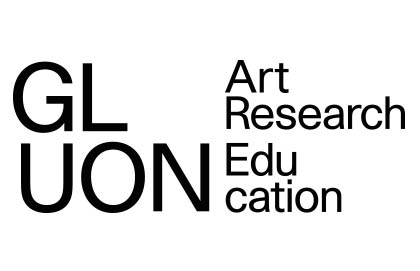 ---
+ Problem Statement
AI's increasing presence in our daily lives brings transformative potential but also significant challenges, particularly in the domain of mental health. How might we address the adverse impact of AI on mental well-being and explore the interplay between algorithms, recommender systems, and our mental equilibrium to shape healthier behaviors and thought processes?
---
+ Keywords
Privacy, Data, Automation, Democracy, Digital Agency, Attention Economy, Emotion AI, Mental Health, Digital Rights, Digital Governance, Transparency, Accountability, Accessibility, Data Ownership, Data Extraction, Machine learning, Generative AI, Cyber-Criminality, Digital Threat
---
+ Description
Artificial Intelligence (AI) is omnipresent in our everyday environment, exerting a profound impact that extends well beyond mere technological innovation. Its transformative potential encompasses various facets of our lives and professional endeavors, offering new employment opportunities, enhancing productivity, improving healthcare, and providing solutions to complex global problems. However, alongside these opportunities, AI also presents significant challenges in various domains such as mental health.
The relationship between AI and mental health is somewhat of a double-edged sword. On one hand, AI is increasingly employed as a valuable tool for mental health researchers and neuroscientists, aiding in the comprehension of brain function. The utilization of neuroscience-inspired AI holds immense potential for unveiling novel approaches to treatment, diagnosis, and prevention. On the other hand, real-world events highlight how AI can impact our mental well-being in adverse ways. For example, AI is a crucial tool in the development of the 'attention economy'. Hence, addictive algorithms and manipulative recommender systems have been implicated in influencing behaviors and raising concerns about our mental equilibrium. In the context of our present-day reliance on AI, often unconsciously, we invite artists to explore the interplay between online algorithms, recommender systems, and our mental well-being. The goal of this residency is to delve into the ways AI and other digital domains shape our behaviors, thought processes, and the risk of mental disorders intertwined with how these ubiquitous technologies are being used.
---
+ Residency Characteristics
During the residency the artist will be supported by a Local Expert Group composed of local and international practitioners from the field of AI, Cybersecurity, Policy and the Arts.
The main partner for this residency will be Proximus Ada, a Belgian center of excellence combining artificial intelligence and cybersecurity. It is an initiative of Proximus Group, the largest of 3 telecommunication companies in Belgium, with the goal to build resilience to cyber threats. Through Proximus Ada, the selected artist will be supported by experts (data scientists, cyber security specialists, AI experts) and will get access to cybersecurity technologies. In particular a strong expertise in machine learning (including generative AI), data visualisation techniques, AI model description, training and output illustration and illustration of their processes is offered. Additional specific expertise required by the artist for the implementation of the project will be granted upon need and request through the local support network.
The artist is expected to travel to the region to attend workshops, events, meetings or to conduct field research at least 6 times during the residency period. The artist is expected to deliver a presentable outcome of the residency that can be included in the exhibition at Sónar+D Barcelona, Ars Electronica Festival and/or the I Love Science Festival in Brussels in 2024. Moreover, the artist is expected to produce and deliver a collectable outcome of the project with an edition of 2 to be included in the collection of GLUON and possibly the Proximus Art Collection.
---
+ Jury Day
Jury Day will be digital on September 21st or 22nd, 2023.
---
+ Useful Links
---
+ Local Expert Group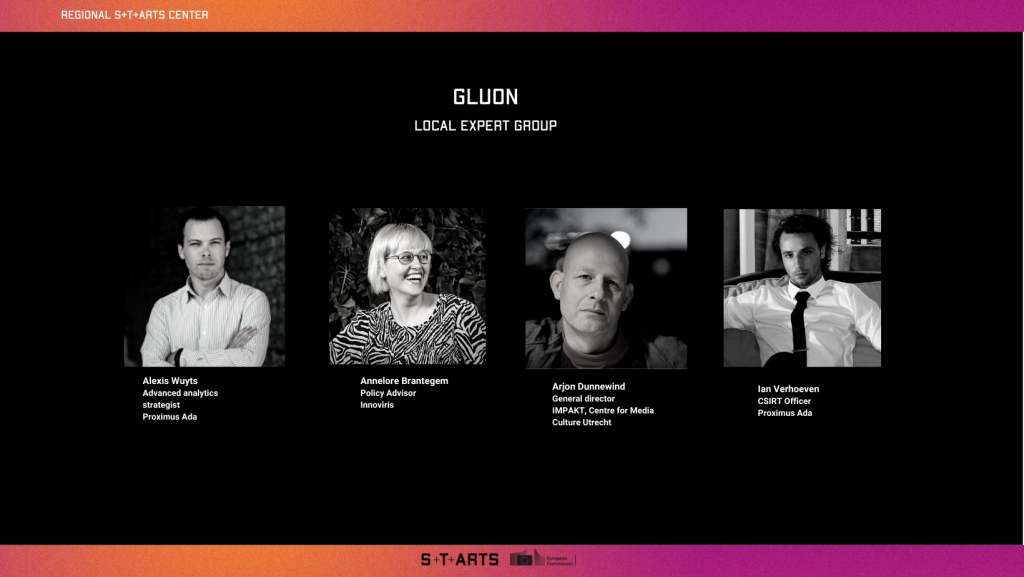 ---