S+T+ARTS in the City | Challenge nº10 | Designing the Robots of the Future
+ Consortium Partner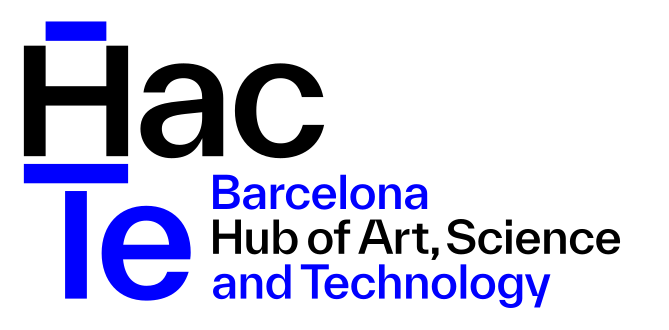 ---
+ Problem Statement
As a result of the aging population in Catalonia, the dependency ratio of the elderly will go from 28.9 in 2021 to 44.3 in 2040, and to 51.2 in 2070. As technology advances, robots will soon become ubiquitous in human environments. Their role will be particularly important for elderly people, providing not only a form of companionship, but also facilitating their autonomy, assisting caregivers in monitoring their well-being and accident prevention within their residences. While these advancements bring with them a number of exciting possibilities, a deep reflection is required to ensure we can safely reconfigure our lives to tackle issues such as privacy, trust, acceptance, transparency, and honest interactions. How can the arts play an active role in improving the interaction between humans and robots?
---
+ Keywords
Robotics, Healthcare, Ethics, Artificial Intelligence, AI
---
+ Description
Robots will enter our life and our healthcare system to help us (and caregivers) to live better and more independently. However, several ethical concerns arise such as psychological attachment, privacy, and excess or lack of trust. A robot is a tool and to be effective it can not be seen as an intruder nor as a friend.
Science and technology research centers such as the Institute of Robotics at CSIC-UPC explore the possibilities of AI and Robotics projects for the health sector and industry. But the advancement of social robots in the practice of care, as well as European plans to incorporate AI-powered tools in healthcare, necessitate an urgent ethical consideration in order to (re)configure our practical lives in alignment with human values and rights. An arts and health project in connection with their technological developments could improve and reinforce an ethical approach in the design of the robots of the future.
This residency invites artists to collaborate with the Institute of Robotics at CSIC-UPC for the development of an artistic application or artwork that explores the interaction between patients and robots. The artist's perspective can help in the design, implementation and evaluation of knowledge acquisition and comprehension processes undertaken by robots (thought, experience and senses).
---
+ Residency Characteristics
The artists will be embedded in the daily life of the research center, being able to have its own space shared with other researchers. The artist will have full access to the facilities and the researchers of the research groups, as well as the outreach team and the Lab coordinators, that will be able to have regular meetings around the project. The Lab is equipped with different pairs of robotic arms (UR's and Kinova), a couple of TIAGo robots (PAL robotics), one ARI robot (PAL robotics), one Stretch (Hello robot) and a Temi robot, together with sensors for motion capture, whole-body motion capture (XSens suit) and several depth cameras.
While the selected artist will be leading their own artistic research and practice, towards the final output of the residency, we expect this process to happen in close collaboration with the above mentioned research groups, as well as other ongoing research projects.
It would be nice if the artist can participate in the experiments that the researchers will carry out, and to participate in some of the group meetings to gain a better understanding of the overall research performed in the group. To actively understand the activities and to engage with the robotic demos, in-person visits will be required.
The group welcomes artists from diverse disciplines, while expressing a preference for final artistic outcomes that take form of a physical piece or installation, rather than a performance-based work.
---
+ Jury Day
The Jury Day will be held online between 21- 27 September 2023 (date TBC).
---
+ Useful Links
---
+ Local Expert Group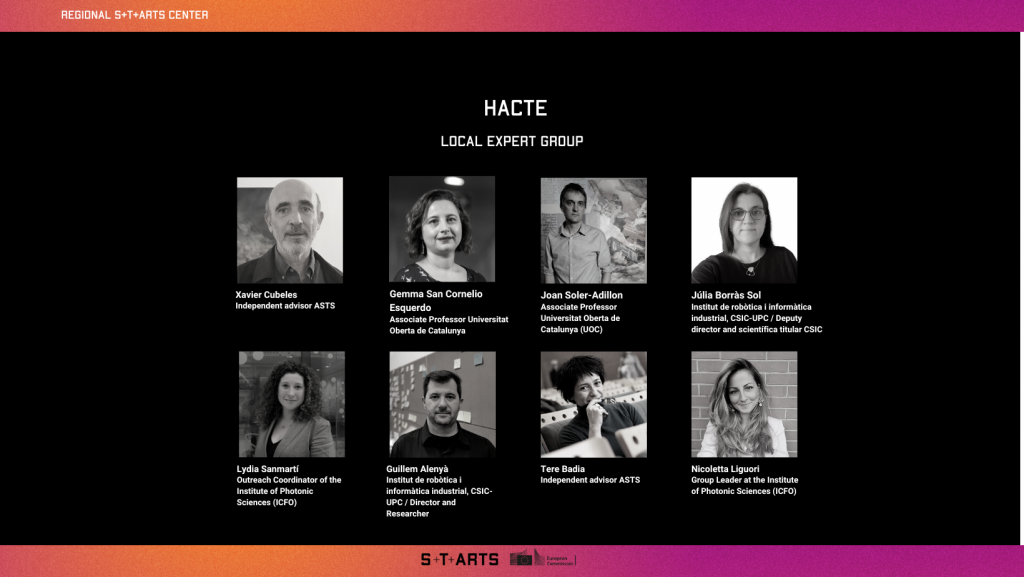 ---