HUNGRY ECOCITIES
A more healthy, sustainable, responsible and affordable agri-food system enabled by AI
Hungry EcoCities puts forward a high-level alliance between science, technology, and the arts, to effectively explore how digital technologies & applications can lead in turn to reduced food waste, more sustainable value chains, eco-friendly attitudes, and a more ethical food consumption. In this project, we bring together some of the worlds most renowned art studios with leading AI and agricultural experts and a network of over 40 leading European agricultural companies to develop ways of creating a more healthy, sustainable, and affordable agri-food system for all.
Bringing together art, technology and science, Hungry EcoCities aims at one of the most pressing challenges of our times: a more healthy, sustainable, responsible and affordable agri-food system for all.
Agriculture has been a nursery for practical solutions to global challenges for a long time. EU agriculture is the only major system in the world that reduced greenhouse gas (CHC) emissions by 20% since 1990. Nonetheless, even though the EU's transition to sustainable food systems has started in many areas, food systems remain one of the key drivers of climate change and environmental degradation and there is an urgent need to transition to sustainable food systems.
To realize this ambition, actors of the food chain must play their part in achieving sustainability within their food chains. To obtain a new quality of sustainable innovation and transform, we need another approach including a more diverse and multidisciplinary perspective, that enables barriers between science, technology, industry, and the arts to be removed, and enabling synergies along the value chain. Hungry EcoCities takes inspiration from the 2008 book by Carolyn Steel where a core question of civilization, social, phycological and sustainability impact is put forward: how do we feed a city? To answer this question in this project, growers, and agricultural specialists' team up with artists, designers and creative thinkers to come up with new ideas for the future food system.
Hungry EcoCities will host 20 S+T+ARTS residencies. Considering the ambition of the project, need of communication and collaboration between a diverse set of experts, and challenges related to defining, designing, and developing AI enabled responsible, art-driven solutions for the end-users in the agri-food industries the project will run for 42 months.
Duration: September 2022 – February 2026
Consortium: Brno University of Technology (coord., CZ), KU Leuven (BE), CRA – Carlo Ratti Associati (IT), Studio Other Spaces (GE), In4Art (NL), Mendel University (CZ), NethWork (NL), FundingBox (PL) and supported by Gluon (BE).
Management Contact Person:  Pavel Smrž
PARTNERS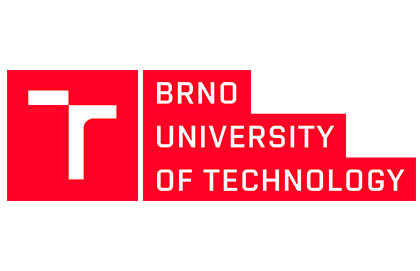 Brno University of Technology
Brno University of Technology (BUoT) is the second largest technical university in the Czech Republic. It comprises 8 faculties with more than 23,000 students. The Faculty of Information Technology (FIT) provides education in the Bachelor, Master, Doctoral Study programs in Information Technology and Artificial Intelligence (ITAI). Research activities include embedded intelligence, edge/cloud computing, wearable devices, hardware-accelerated computing, cyber physical systems, security, safety, and knowledge technologies.
KU Leuven
Leuven.AI is one of the first four "KU Leuven Institutes" bringing together KU Leuven's world-class AI experts from diverse disciplines in an interdisciplinary research network with societal relevance. The articulation of Leuven.AI as an institute is important to all interested in AI at the KU Leuven, as it will result in many new activities and even more interdisciplinary AI research.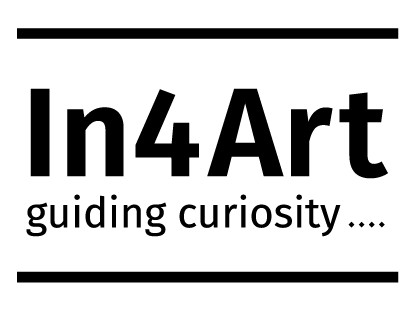 In4Art
In4Art is a European-focused independent research and development organisation for artistic experimentation and responsible innovation in the fields of food, manufacturing, health, and biodiversity. We work according to our developed art-driven innovation method and are focused on the responsible use of technology. In4Art is interested in making connections between science, technology, and the arts with a potential for technological, ecological, economical a/o social innovation.
CRA -Carlo Ratti Associati
CRA – Carlo Ratti Associati is an international design and innovation office based between Turin and New York City. Founded by MIT professor Carlo Ratti, CRA explores the intersections between the natural and the artificial in the built environment, often tapping into digital technologies to develop projects on every scale of intervention. The office has a long history of putting forward experimental visions for the future of food systems.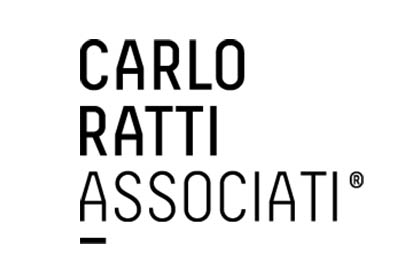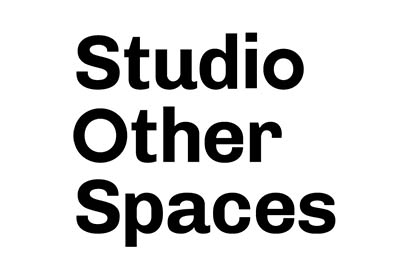 Studio Other Spaces
Studio Other Spaces (SOS) was founded by artist Olafur Eliasson and architect Sebastian Behmann in Berlin in 2014. Their shared interest in spatial experimentation led them to the holistic approach that defines Studio Other Spaces.
Mendel University in Brno
The Faculty of AgriSciences was the original founding faculty with the establishment of The University of Agriculture in Brno in 1919. The Faculty of AgriSciences is a comprehensive faculty, with scientists actively involved in a wide spectrum of agri-scientific disciplines. These disciplines range from modern agricultural production sciences, like precision agriculture, plant and animal breeding, crop production, animal husbandry and welfare, robotics, and automation in agriculture, as well as food technology and the development of new food processing techniques for the future. The emphasis placed on environmental health is reflected in active involvement in waste management, and also in topics connected with climate change.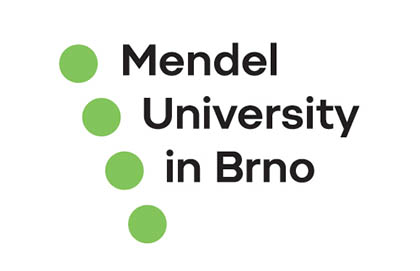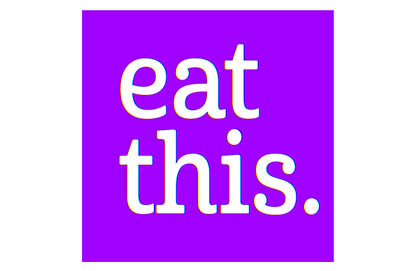 EatThis
EatThis is an international network and movement bringing together over 40 companies from the food sector in a joint mission to realize a sustainable and healthy food system for all. EatThis has a double role in Hungry EcoCities, feeding the project from the industry through as well as functioning as a studio headed by Stephan Petermann and Rem Koolhaas, founder of OMA. Rem and Stephan are involved in the project on personal title.
FundingBox
FundingBox is Europe's Largest Deep Tech Funding Ecosystem. They help startups, scale-ups and entrepreneurs ignite their growth and rewrite their future. FundingBox has built more than 150 tech communities about tech-related topics such as IoT, Robotics, AI, Blockchain, Circular Economy, Mobility, Next Generation Internet, Industry 4.0, EU partner search, funding opportunities and many more.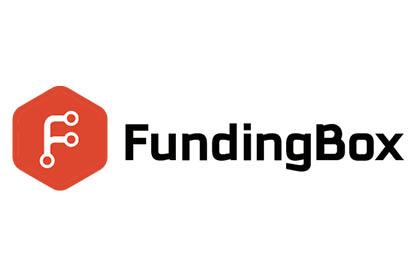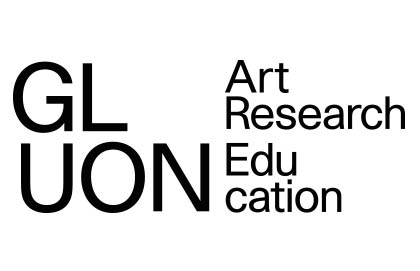 GLUON
Gluon is a Brussels-based organization that puts artists at the heart of imagining a better future. Since its inception, Gluon wants to challenge the present and contribute to the systemic change that our planet so desperately needs. We do this with two different pillars: Gluon Art&Research and Gluon Education. The Art&Research operation of Gluon facilitates residencies of artists engaging with science and technology and aimed at responding to broader societal challenges we are facing today. Gluon Education is the other important pillar of Gluon.