SINCE 2016, WHEN THE INITIATIVE TOOK SHAPE, STARTS HAS ORGANISED FUNDED AND MONITORED SEVERAL RESIDENCIES THROUGH DIFFERENT PROJECTS.
The Air for European Resilience (AIR) project is making available for the first time the technology and know-how of two of Europe's leading supercomputing centers in Stuttgart and Barcelona. In this way, AIR is born from the will of 8 organizations from 5 different countries belonging to different fields of knowledge – technology, research, industry, and culture – to establish new methodologies, processes, indicators, etc. that allow the incorporation of arts in science and digital innovation. Work is based on the concept of air, as a common and transversal theme. To this end, AIR will host a total of 10 S+T+ART residencies for artists.
Duration: April 2023 – September 2024
Consortium: Media Solution Center Baden-Württemberg (DE) (coord.) / High Performance Computing Centre Stuttgart (DE) / Barcelona Super Computing Center (ES) / Sony Computer Science Laboratories – Rome (Sony CSL – Rome) (IT) / Fundacion Épica La Fura dels Baus (ES) / PiNA (SI) / In4Art (NL) / RCR LAB·A (ES).
Management Contact Person:  Matvey Fridman (MSC)
Art-driven innovation for digital and green transition in European Regions (GRIN) aims to develop effective solutions for Europe's digital and ecological transition. Through 12 artistic residencies, the project aims to increase the creation of multi-disciplinary teams of scientists, technology providers, engineers, designers, and artists, and foster the development of 12 new artworks/solutions in line with a human-centred approach to innovation. GRIN also aims to scale up new business ventures and create five new STARTS Regional centres, while raising public awareness and knowledge on content, technology, and processes empowering all citizens to act in the green and digital transitions.
Duration: February 2023 – September 2024
Consortium: Johannes Kepler Universität Linz (coord., AT), Artshare (PT), KILOWATT (IT), CINECA (IT), , Coliseu Porto Ageas (PT), Oulu University of Applied Sciences (FI).
Management Contact Person:  Violeta Vasileva, violeta.vasileva@artshare.pt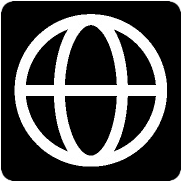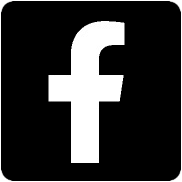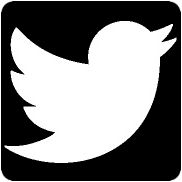 Hungry EcoCities MORE
Hungry EcoCities puts forward a high-level alliance between science, technology, and the arts, to effectively explore how digital technologies & applications can lead in turn to reduced food waste, more sustainable value chains, eco-friendly attitudes, and a more ethical food consumption. Hungry EcoCities brings together some of the worlds most renowned art studios with leading AI and agricultural experts and a network of over 40 leading European agricultural companies to develop ways of creating a more healthy, sustainable, responsible and affordable agri-food system for all. Hungry EcoCities will host 20 S+T+ARTS residencies which will conduct experiments and lead to collaboration between a diverse set of experts, and challenges related to defining, designing, and developing AI enabled responsible, art-driven solutions for the end-users in the agri-food industries.
Duration:September 2022 – February 2026
Consortium: Brno University of Technology (coord., CZ), KU Leuven (BE) , Carlo Ratti Associati (IT), Studio Other Spaces (GE) , In4Art (NL), Mendel University (CZ), NethWork (NL), FundingBox (PL).
Management Contact Person: Pavel Smrž
S+T+ARTS in the City MORE
With S+T+ARTS in the City, we aim at enhancing art-driven innovation at local level and human-centered technologies, such as artificial intelligence, robotics, new digital media, smart cities, high performance computing, data science, or biotechnologies, that will be able to put in the market products and services that have a positive ecological, societal, and ethical impact. By combining arts and creativity with science and tech for good, S+T+ARTS in the City will contribute to the emergence of ecologically conscious technology uses that answer the current challenges that regions are facing, in sectors such as green manufacturing, sustainable urban development, security, recyclable textiles, digital literacy, and more.
Duration: April 2023 – November 2024
Consortium: GLUON (BE) (Coordinator), Ars Electronica (AT), Hac Te (ES), INOVA+ (PT), Kersnikova (SI), MEET | Digital Culture Center (IT)
Management Contact Person: Aurélie Delater
Residencies Contact Person: Ramona Van Gansbeke
MUSAE aims to set up a Human-Centred Factory Model, based on the Design Future Art-driven (DFA) method, and integrate it in a (European) Digital Innovation Hubs (DIHs) network, to support companies in guiding strategic digital technology innovation and address future challenges in the food domain to improve people and planet wellbeing. MUSAE will establish a deep connection with the S+T+ARTS ecosystem, bringing together expertise in design, art, nutrition and wellbeing, and human-machine interaction. MUSAE will run 20 S+T+ARTS residencies involving 20 artists and 10 tech companies working with 3 main technologies – Artificial Intelligence, Wearables, Robotics – to envision 10 future scenarios for technologies application and design 10 prototypes, thus opening up new markets and innovations. To validate replicability, MUSAE will set up and activate one Factory within the DIH partner and create the Factory Model Pack and the Label that will allow other DIHs to adopt it.
Duration: September 2022 – August 2025
Consortium: Politecnico di Milano (IT), Ab.Acus (IT), Universitat de Barcelona (ES), MADE (IT), PAL Robotics (ES), Gluon (BE), University College Dublin (IE), The University of Manchester (UK).
Management Contact Person:  Marita Canina, marita.canina@polimi.it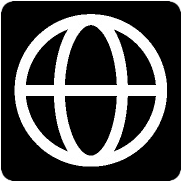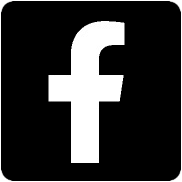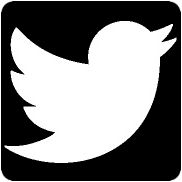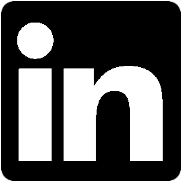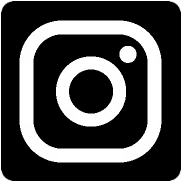 In December 2016, STARTS was launching Vertigo, the first STARTS project initiating the exploration of co-creative works. This 3-year project was fully dedicated to the funding and monitoring of science-tech-arts residencies, and has funded and successfully implemented a total of 45 residencies up to May 2020.
Duration: December 2016 – May 2020
Consortium: IRCAM (COORD. FR), INOVA (PT), ECOLE POLYTECHNIQUE FÉDÉRALE DE LAUSANNE (CH), FRENCH TECH GRANDE PROVENCE (FR), LIBELIUM (ES), FRAUNHOFER (DE), ARTSHARE (PT)
Management Contact Person: Hugues Vinet, vertigo.starts@ircam.fr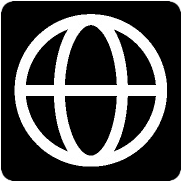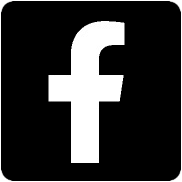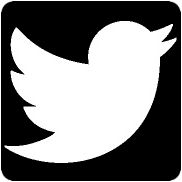 Launched right after Vertigo, WearSustain was the second STARTS project seeking to stimulate collaborations between scientists, tech and artists and the first project of what would be later known as "STARTS Lighthouses". In specific, between January 2017 and April 2019, the project has provided knowledge exchange opportunities and encouraged cross-sector and crossborder collaboration in the field of sustainable fashion and smart wearables. At the end, the project funded a total of 46 exciting and diverse projects from across Europe.
Re-Fream seeks for novel and concrete solutions, turning it part of the STARTS Lighthouses pillar (together with WearSustain and MindSpaces). Through the launch of two open calls, the project supports 20 collaborations between artists, designers and technology providers to re-think the future of fashion.
More recently, STARTS launched MindSpaces, to explore the spaces, their architecture design, and how they can become more dynamic, inclusive and functionally and emotionally appealing. Between January 2019 and December 2021, the project is supporting 6 artists to work on three main Pilot Use Cases: Outdoors urban environment, Inspiring workplaces, Emotionally-sensitive functional interior design.
Since 2019, S+T+ARTS has enlarged its scope of activities at regional level across Europe. The STARTS Regional Centers support residencies and are launching open calls in 2020 and 2021.
+100 STARTS RESIDENCIES WERE DEVELOPED.
GET AN INSIGHT ON THE RESIDENCIES AT: