THE ANNUAL STARTS PRIZE AWARDS THE MOST PIONEERING COLLABORATIONS
AND RESULTS AT THE NEXUS OF SCIENCE, TECHNOLOGY AND THE ARTS.
STARTS PRIZE MORE
Since 2016, the STARTS Prize has organised a yearly competition to single out innovative projects at the nexus of science, technology and the arts that have what it takes to make a significant impact on economic and social innovation. Every year, the two most pioneering projects win the prestigious award generously endowed with €40.000 in prize money and are prominently featured at the events organised by the project.
Duration: Since 2016 – …
Current consortium: Ars Electronica (coord., AT), Bozar (BE), Waag (NL), INOVA+ (PT), T6 Ecosystems (IT), French Tech Grande Provence (FR) and Frankfurter Buchmesse (DE).
Management Contact Person: Masha Zolotova ✉; Veronika Liebl ✉ (Ars Electronica, AT).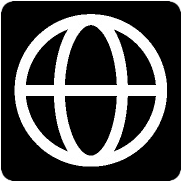 DISCOVER ALL THE WINNERS AND MENTIONS:
+ Research Project: Identifying successful STARTS methodologies MORE
In early 2019, an interdisciplinary team of researchers from the University of Wolverhampton, led by Denise Doyle, was awarded funds to join the STARTS Prize initiative co-ordinated by Ars Electronica on behalf of the European Commission. The team has conducted research into the Winners and Honorary Mentions of the STARTS Prize to see how collaborations succeed, with the aim to further understand how successful projects engage across Science, Arts, and Technology, and the ways in which this can be used effectively to address issues outlined by Horizon 2020 (sustainability, innovation, education, inclusion).