Open Call – S+T+ARTS in the City
Open Call
Deadline: Aug 25th 2023, 5pm CEST
S+T+ARTS in the City launches a new S+T+ARTS residencies programme that aims at enhancing art-driven innovation at local level and human-centered technologies, such as artificial intelligence, robotics, new digital media, smart cities, high performance computing, data science, or biotechnologies, that will be able to put in the market products and services that have a positive ecological, societal, and ethical impact.
Globalisation, demographic change, climate change, secure, sustainable and competitive energy, and social polarisation, in addition to the economic and financial crisis, are the major challenges confronting Europe today, challenges of a medium and long-term perspective.  In today's interconnected and globalised world, multilateral relations are no longer exclusively built on interstate dynamics.  Faced with the concomitant forces of globalisation and localisation, many states are either too small or too big to adequately respond to the growing number of global challenges that are now emerging. This is one of the main driving forces for states to build regional integration schemes. 
By combining arts and creativity with science and tech for good, S+T+ARTS in the City contributes to the emergence of ecologically conscious technology uses that answer the current challenges that regions are facing, in sectors such as green manufacturing, sustainable urban development, security, recyclable textiles, digital literacy, and more. The final aim is to develop thought-provoking artworks in the form of prototypes that seamlessly bridges between art and technology and propose solutions to a real-life issue that have both artistic and functional value.
S+T+ARTS In the City supports 11 artists through 5 Regional S+T+ARTS Centers, distributing a total amount of EUR 440.000 in the coming year.
The S+T+ARTS in the City consortium is composed of GLUON (BE) (Coordinator), Ars Electronica (AT), Hac Te (ES), INOVA+ (PT), Kersnikova (SI), and MEET | Digital Culture Center (IT).
---
+ Timeline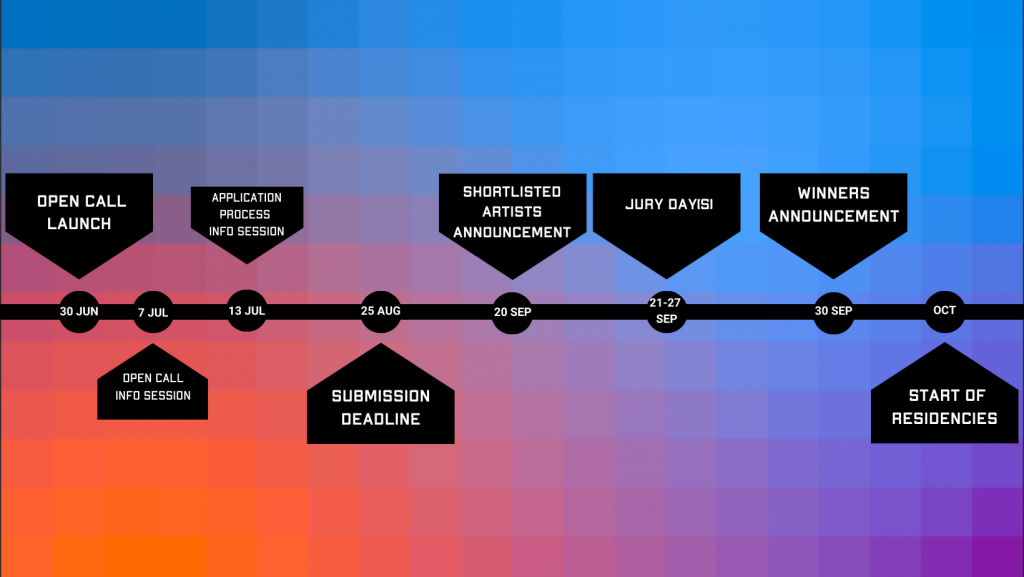 S+T+ARTS In the City will support selected applicants through a programme that includes a 9-month residency starting in October 2023, as well as multiple exhibitions and events during the residency period and thereafter until November 2024.
The programme includes funding, guidance and support by the hosting Regional S+T+ARTS Center, access to experts provided by the Regional S+T+ARTS Center and training. The duration of each residency is 9 months and includes 5 phases:
Phase 1 (M1, 1 month): Reflection
Phase 2 (M2-M4, 2 months): Development
Phase 3 (M5, 1 month): Evaluation
Phase 4 (M6-M9, 3 months): Production

A subsequent Phase 5 for outreach will take place after the end of the residencies. This will involve the presentation of a curated selection of the residency outcomes at SONAR+D in Barcelona, Ars Electronica Festival in Linz and/or the I Love Science Festival in Brussels, in 2024.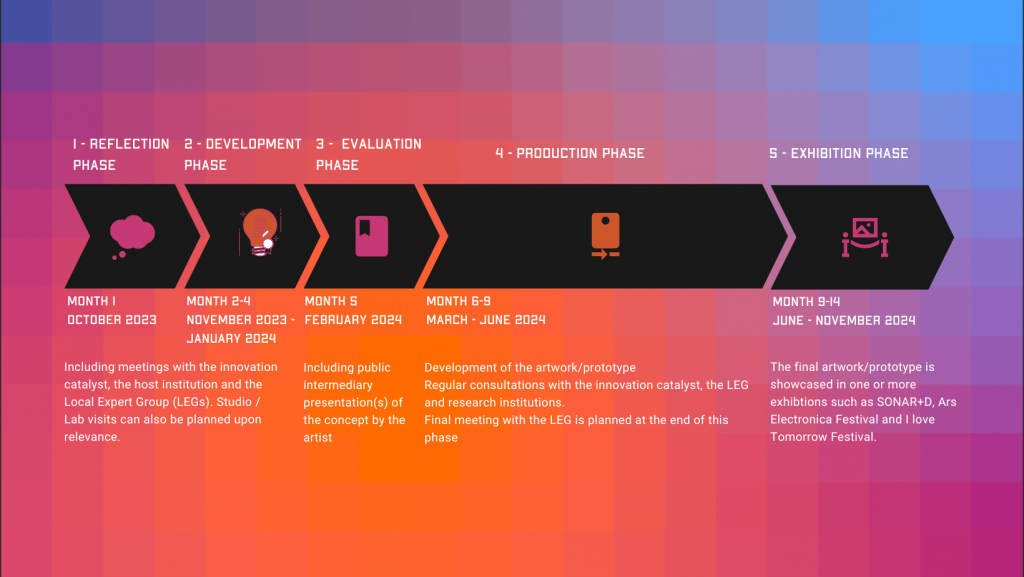 ---
+ Who can apply?
In this Open Call, applicants can apply as individual artists or collectives. Applicants must be registered with VAT number and undertake artistic activities as a professional/ job occupation.
The artist must have already produced enough artwork to assess their artistic experience. The artists will be asked to submit at least 2 (and maximum 3) projects as examples of previous work through the portfolio section in the application form. Previous experience with art-tech experimentation projects will be valued but is not a condition for participation.
Note that individual artists or collectives of individual artists from any country in the world are eligible, at the condition that they can travel to Europe for the S+T+ARTS In the City programme.
Other specifications can be asked according to the challenge. Please study the challenges description, as additional pre-requisites might be asked.
---
+ What do we offer?
Up to EUR 40.000 budget for artists residencies to cover the artist fee and other related costs (including but not limited to artwork/prototype production, participation to exhibitions, travel and accommodation expenses, insurance);
Access to the regional residency host organisation and local expert group;
Access to the Europe-wide S+T+ARTS network;
Access to new technologies and R&D departments;
Considered participation in exhibitions showcasing the outcomes of the residencies at SONAR+D in Barcelona in June 2024, Ars Electronica Festival in September 2024 in Linz and/or I Love Science Festival in October 2024 in Brussels, as well as at regional locations of the Regional S+T+ARTS Centers upon selection;
Visibility through high impact communication activities to promote the artistic output and its innovation spillovers (including dissemination events foreseen from June to November 2024).
Each residency will be facilitated by an innovation catalyst from the Regional Centre, who will accompany the artist throughout its whole implementation, by mediating the communication with the host organisation and the Local Expert Group, going through the administrative and financial questions, and preparing the dissemination events.
---
---
+ Challenges
Challenge nº1:
Going Wild in the City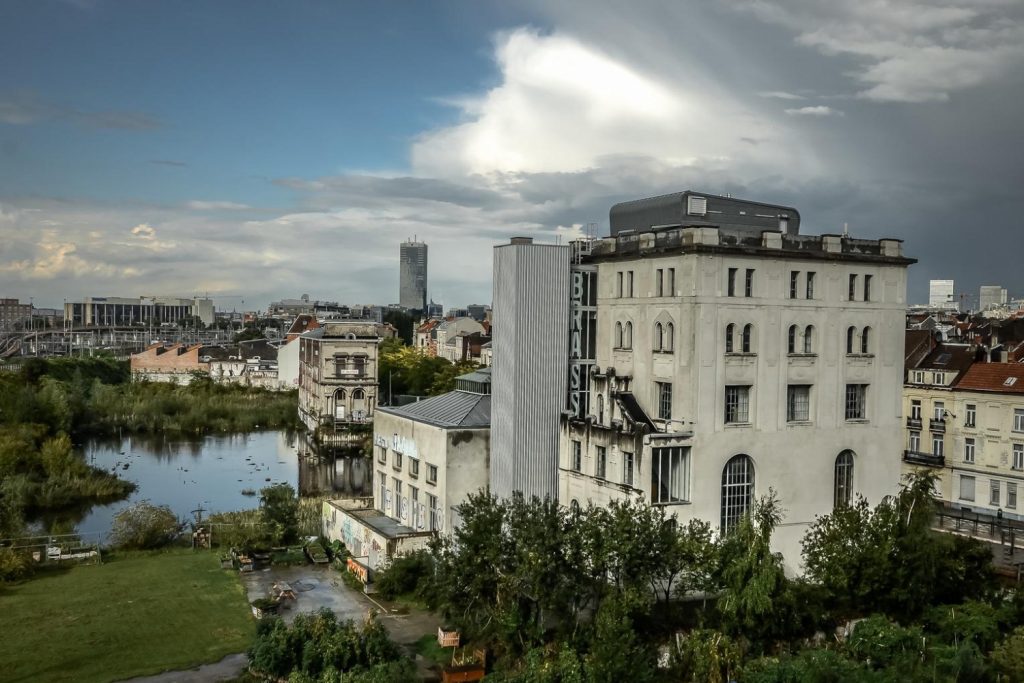 While our modern cities have been progressively distancing us from nature, the latter has always remained an integral part of the urban landscape. How can we create more awareness that values the interconnectedness and interdependence of all living beings in the city?
Consortium Partner: GLUON (BE)
Challenge nº2:
Reclaiming our Agency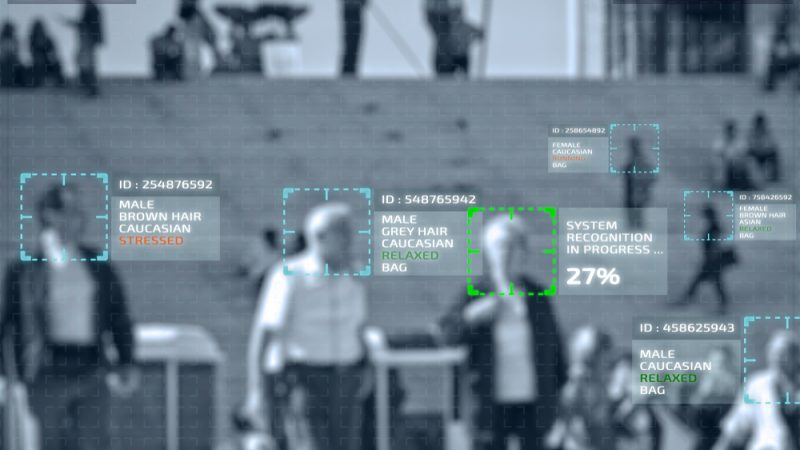 AI's increasing presence in our daily lives brings transformative potential but also significant challenges, particularly in the domain of mental health. How might we address the adverse impact of AI on mental well-being and explore the interplay between algorithms, recommender systems, and our mental equilibrium to shape healthier behaviors and thought processes?
Consortium Partner: GLUON (BE)
Challenge nº3:
Where Our Food Comes From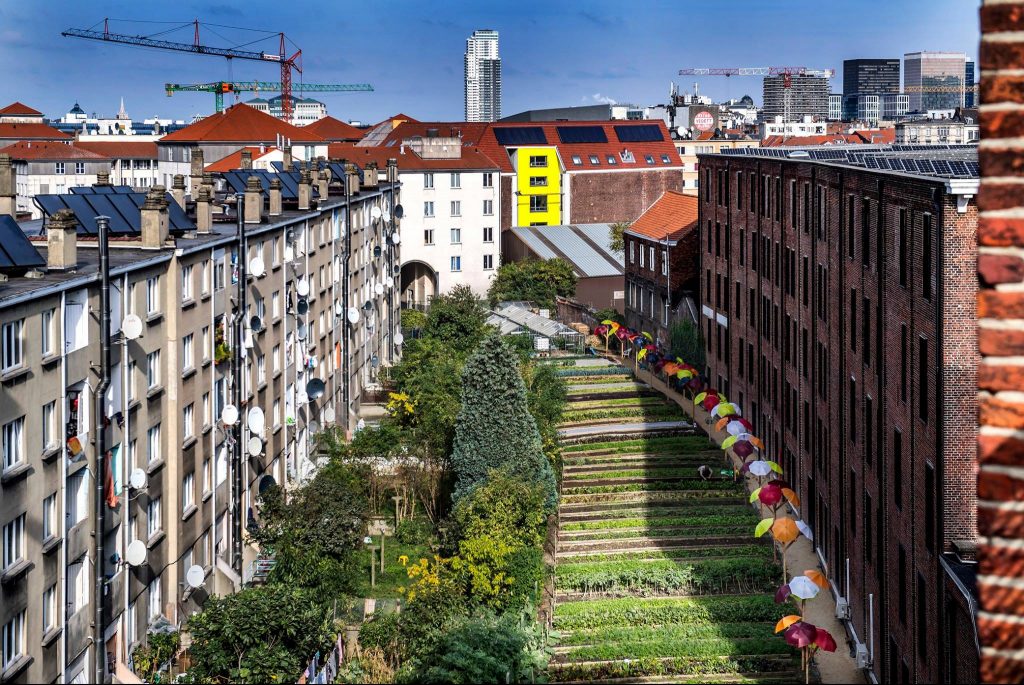 How can we enhance transparency and collaboration in the Brussels food system, ensuring a seamless journey from farm to table? How can digital technologies be utilized to provide consumers with detailed information about the origin, production, and distribution of their food?
Consortium Partner: GLUON (BE)
Challenge nº4:
The Value of Care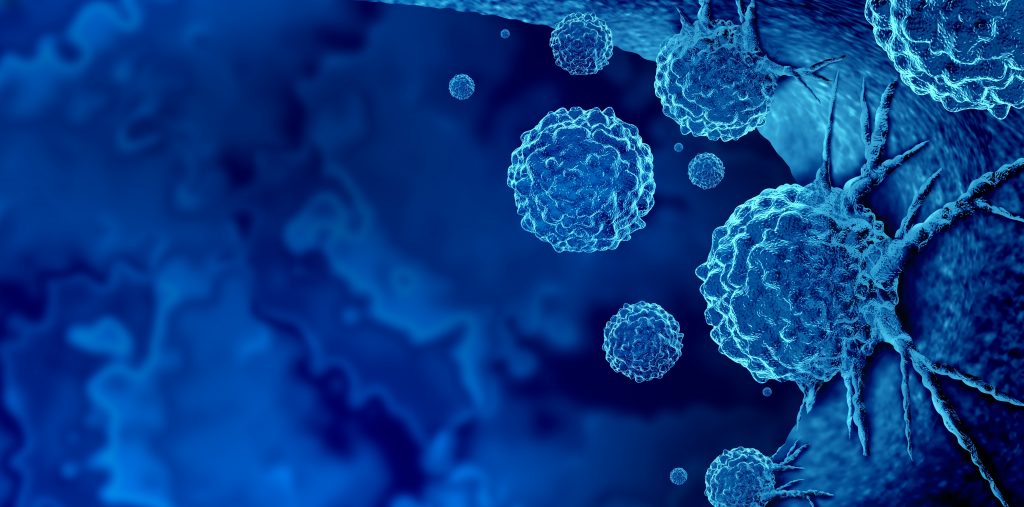 While the utilisation of technologies holds the promise of significant transformation within the healthcare sector, such as personalised data-driven treatments, it also presents numerous critical challenges. These challenges encompass a range of concerns pertaining to human-robot interaction, privacy, data ownership and sharing, and concerns about the patient-health care professional relationship. How can we reconcile developments within personalised healthcare with a patient's individual values? What could be a valuable interplay between technological automation and human interventions?
Consortium Partner: GLUON (BE)
Challenge nº5:
Machine Sapiens and the City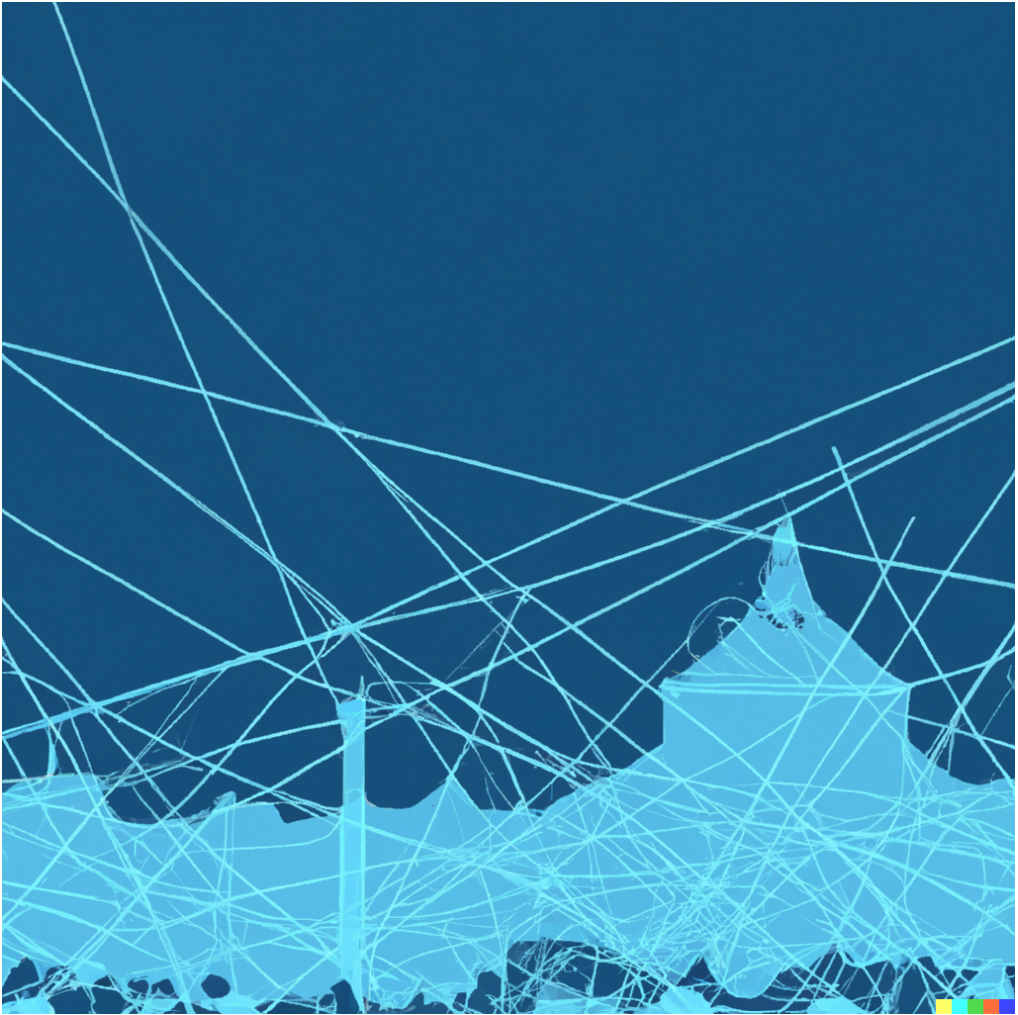 How can we enhance the oracular power of AI to reveal needs and desires of the city, and translate them into possible heuristic governance solutions that can improve its well-being and resilience?
Consortium Partner: MEET (IT)
Challenge nº6:
Regenerative AI for Urban Mining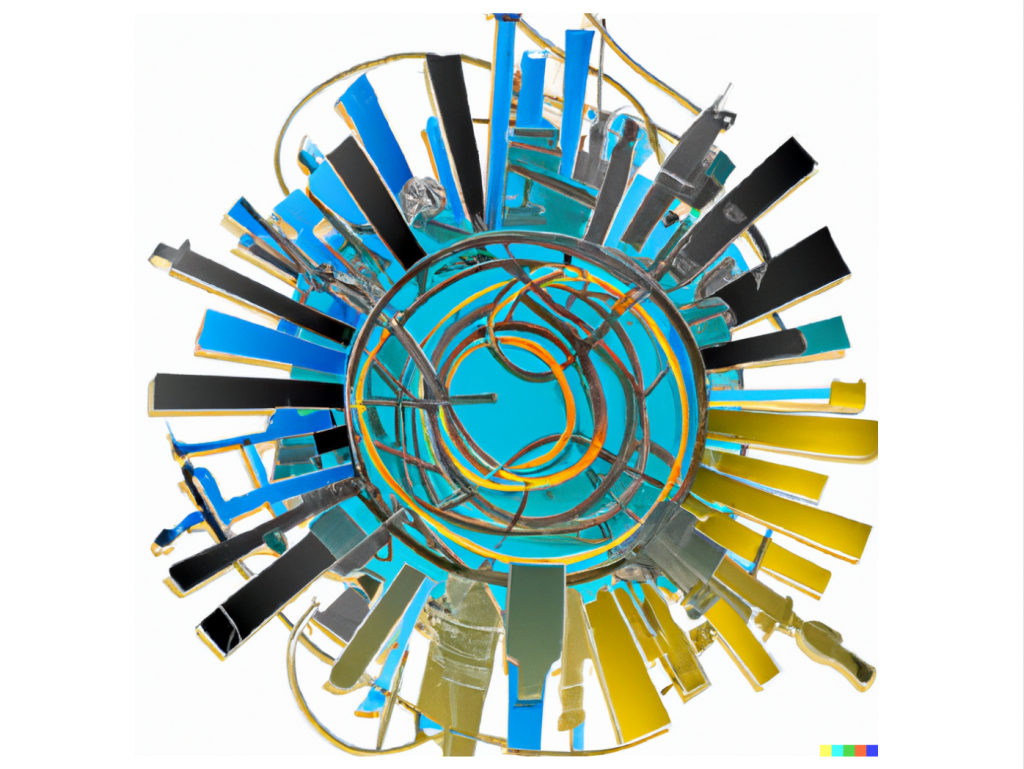 How can we create nurturing and circular relationships between three different intelligences (human, artificial and natural) that want to communicate and collaborate symbiotically, allowing a "regenerative" AI to activate urban mining processes of materials and knowledge?
Consortium Partner: MEET (IT)
Challenge nº7:
The Future of Computing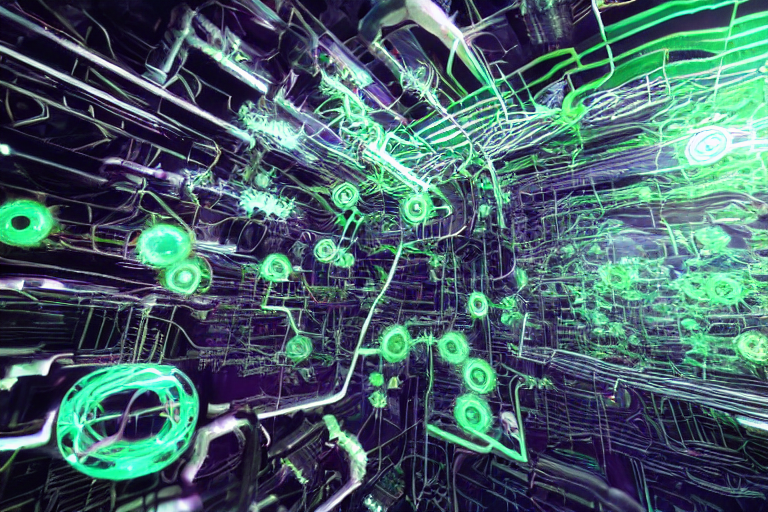 The growth of the bits that we generate with our information technology all over the planet requires an increasing amount of energy for their manipulation and storage. To solve these problems, artists and scientists are trying to use the knowledge about organically stored information, looking into solutions that already exist in biology, from molecules to cells, simple and more complex organisms and their exchanges. How can we imagine biocomputing as an alternative way of storing information and reducing energy consumption needed for computation nowadays?
Consortium Partner: Kersnikova (SI)
Challenge nº8:
Driving Agricultural Sustainability – Empowering Smallholder Farmers with Digital Transformation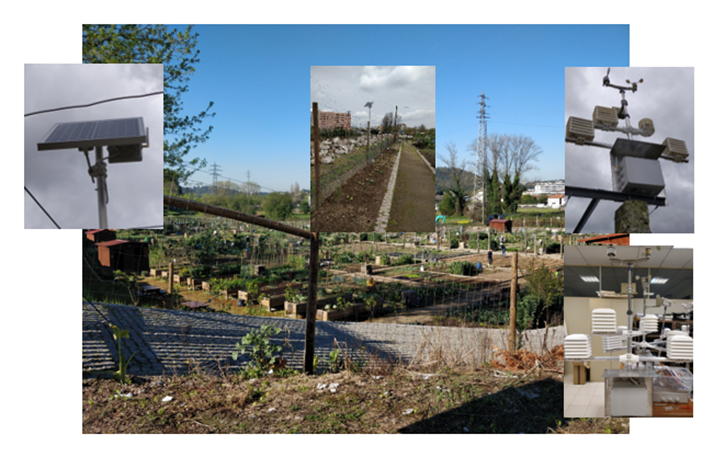 How might we contribute to a more sustainable agriculture through digital transformation and a greater collaboration between smallholder farmers?
Consortium Partner: INOVA+ (PT)
Challenge nº9:
Understanding and Engineering Photosynthesis for a More Sustainable Future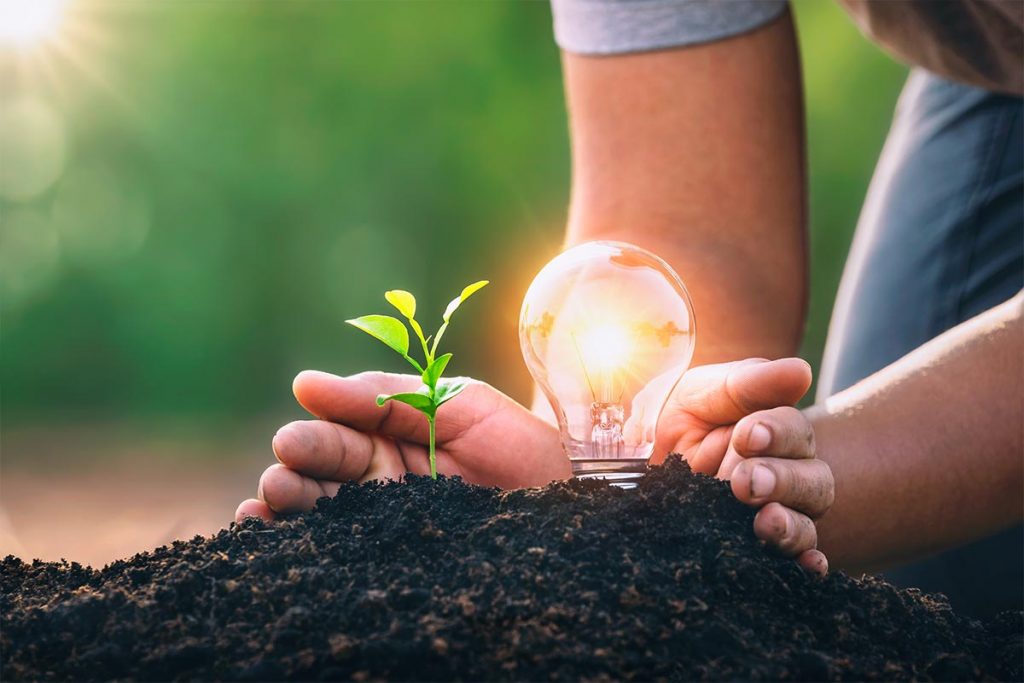 How does photosynthesis function at the molecular scale, and can we improve it? Unveiling the processes governing nanoscale energy transfer could advance sustainable agriculture, green energy, and carbon capture. We invite artists to support the scientific challenge of making plants even stronger allies in the fight of big cities such as Barcelona against climate change.
Consortium Partner: Hac Te (ES)
Challenge nº10:
Designing the Robots of the Future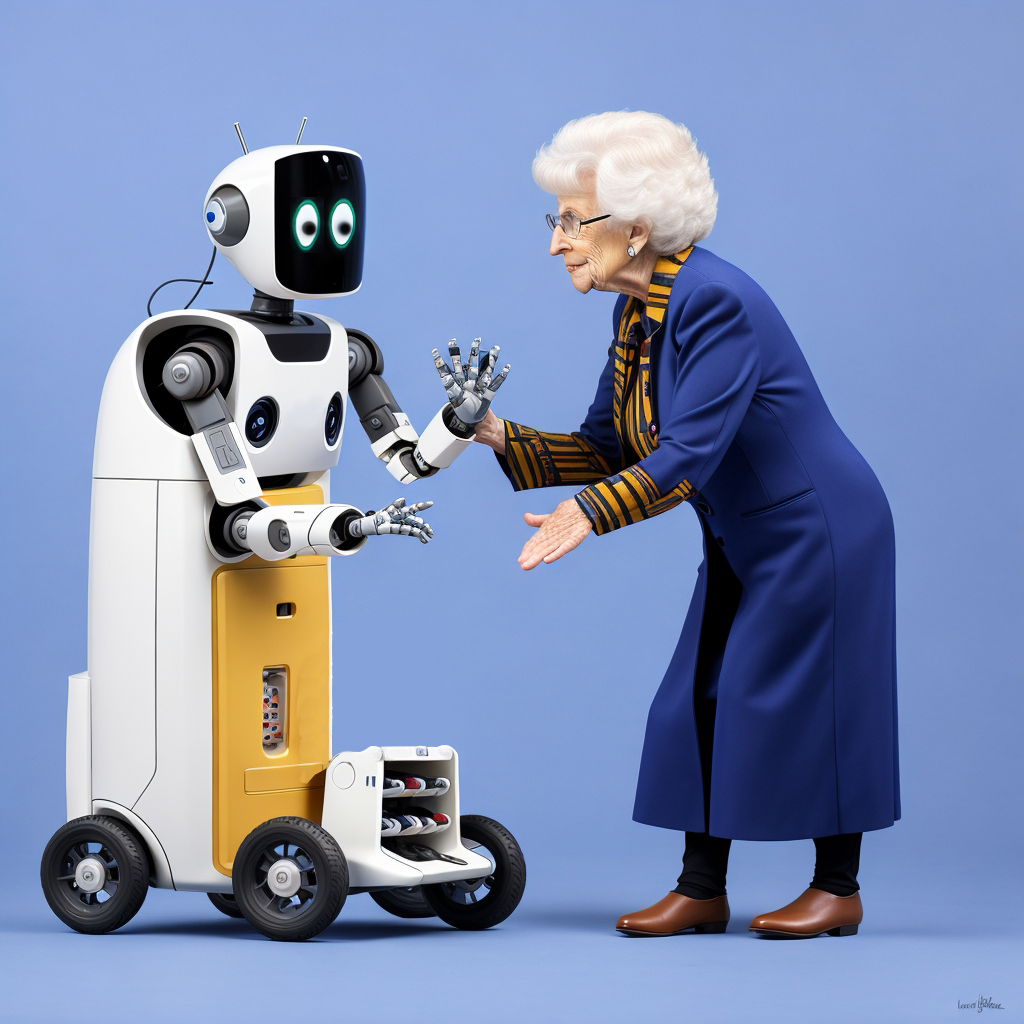 How can the arts play an active role in improving the interaction between humans and robots?
Consortium Partner: Hac Te (ES)
Challenge nº11:
Immersive and Digital Narratives for Climate Change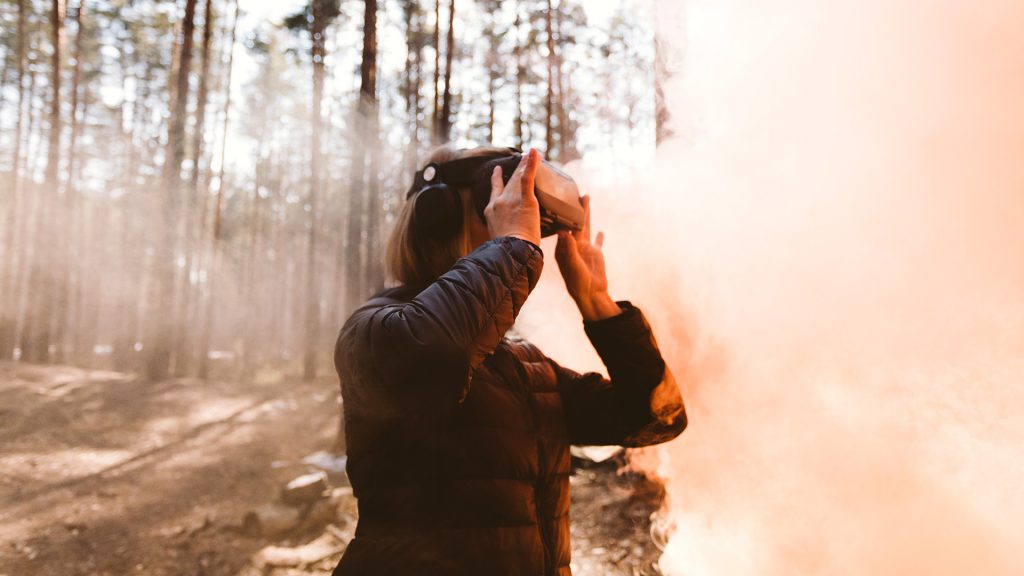 How might climate-aware and sustainable art practices help a city like Barcelona prepare for the climate crisis?
Consortium Partner: Hac Te (ES)
---
---
+ Artist Info Sessions
To help artists get a better understanding of the open call, we organised two live-streamed info sessions.
During these sessions, the partners of S+T+ARTS in the City presented the open call, the 11 challenges, the expectations from the artists, the foreseen outcomes and the application process.
If you have any questions, please consult our FAQ and our Guide for Applicants.
---




This project is co-funded by the European Union under grant agreement LC-01984766 under the STARTS – Science, Technology and Arts initiative of DG CNECT. Views and opinions expressed are those of the author(s) only and do not necessarily reflect those of the European Union or DG CNECT. Neither the European Union nor the granting authority can be held responsible for them.