Open Call for Artists ○ Hungry EcoCities S+T+ARTS Residencies
Open Call
March 1st to May 15th (5pm CET), 2023
Hungry EcoCities is launching the first open call for artists! We are looking for artists who can combine technology and art to explore digital questions and investigate them within our 3 selected directions for the future of food. Our goal is to experiment, together with the selected applicants, and come up with solutions for the future of food through a more healthy, sustainable, responsible, and affordable agri-food system enabled by AI.
First Hungry EcoCities Open Call – Humanizing Technology Experiment
The first open call (Call for Artists) will select up to 10 artists that will explore and prototype AI applications in agri-food sector through artistic means.
Individual applications from Artists can be submitted between the 1st of March 2023 at 09h (Brussels time) and the 15th of May 2023 at 17h (Brussels time).
Maximum funding per artist: up to 40 000 EUR
Duration of the Humanizing Technology Experiments residency: 9 months
Number of selected applicants: up to 10 artists
About
Hungry EcoCities, a Horizon Europe project will support and encourage artists to use their creative skills and technological know-how to contribute to new stories of food production and consumption which support paths to innovation rooted in resources regeneration and human empowerment.
Have you always had an idea to raise awareness around resource waste through artistic interventions? Are you an experienced artist with the ability to develop new ideas around these topics? Do you know how you can contribute to the actions suggested under the Hungry EcoCities project? If any of these apply to you, this project can contribute to your professional and artistic development while ensuring a bigger impact deriving from your work.
About the residencies
Hungry EcoCities is a groundbreaking initiative that seeks to develop responsible, art-driven solutions for the agri-food industry using AI-enabled technologies. This program will host 20 S+T+ARTS residencies aimed at prototyping these solutions for end-users. These "experiments" give an opportunity to think differently, to bridge perspectives, to give a voice to unheard actors.
To select the 20 art-driven experiments, two open calls will be launched with specific themes in mind. The first call, "Humanizing Technology Experiments within AI Breakthrough Technology Domains," will select up to 10 artists who will use artistic means to explore and prototype AI applications in the agri-food sector.
The second call, "Paths to Progress Experiments to have AI Enabled Use Scenario Prototypes Tested in Real Environments," will select up to 10 duos, each composed of one industrial end-user/SME from the agri-food sector and one artist, who will work together to prototype AI-enabled applications for specific use cases while raising awareness of the topic through artistic outputs.
The Hungry EcoCities residencies will be:
conducted in close collaboration with one of the hosts Art and Design studios Studio Other Spaces GMBH (SOS), with Sebastian Behmann and Olafur Eliasson, Carlo Ratti Associati S.R.L.(CRA), with Monika Löve and Daniele Belleri, and Controlled Environment Agriculture network organization EatThis (Stichting Network/NTWK), with Stephan Petermann, Aart van den Bos and Rem Koolhaas;
supported by AI and digital tech researchers at KU Leuven institute Leuven.AI (KUL) and Brno University of Technology (BUOT), along with AgriTech researchers at Mendel University in Brno (MNDLU);
mentored by the Institute for art-driven innovation In4Art BV and Gluon Centre for Art Research and Education (GLUON).
Applicants can consider three directions for experimentation:
LOCAL CONDITIONS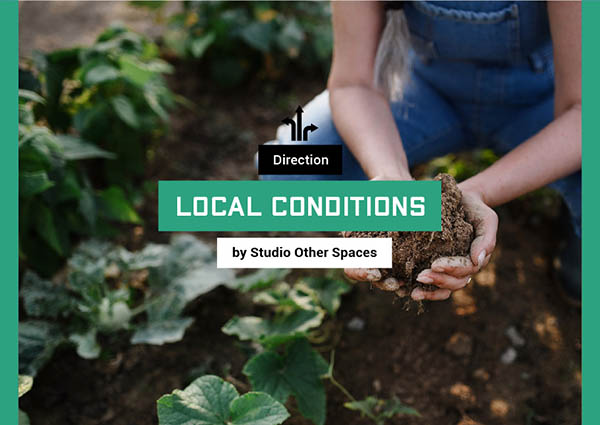 Studio Other Spaces Knowlege Hub Germany: led by Studio Other Spaces, founded by Sebastian Behmann and Olafur Eliasson.
Who can Apply?
Artists in the first open call (individual artists).
Duos of Artist + End-user (SMEs) in the second open call.
Find out all about the First Open Call – Call for Artists:
Only applications submitted before the deadline through the online application form will be considered for further evaluation!
Webinars
Hungry EcoCities consortium partners planned two online webinars about this first open call to clear doubts and answer questions live. The webinars will be recorded and shared online.
The first webinar will be held on 20 March 2023 at 10h CET.
A second online event, a Q&A session, will be held on 20 April 2023 at 10h CET.
Timeline
The first open call (Call for Artists) will select up to 10 artists that will explore and prototype AI applications in agri-food sector through artistic means.
A second open call (Call for Art-Driven experiments of SME+Artist ) will select up to 10 teams of artists and SMEs and will be launched in the summer of 2024.
The details will be announced on this webpage, our social media and at the Hungry EcoCities Community Space, so sign up and stay up to date.
For any doubts or questions, you can reach us by email at hungryecocities@fundingbox.com.