HUNGRY ECOCITIES > Humanizing Technology Experiments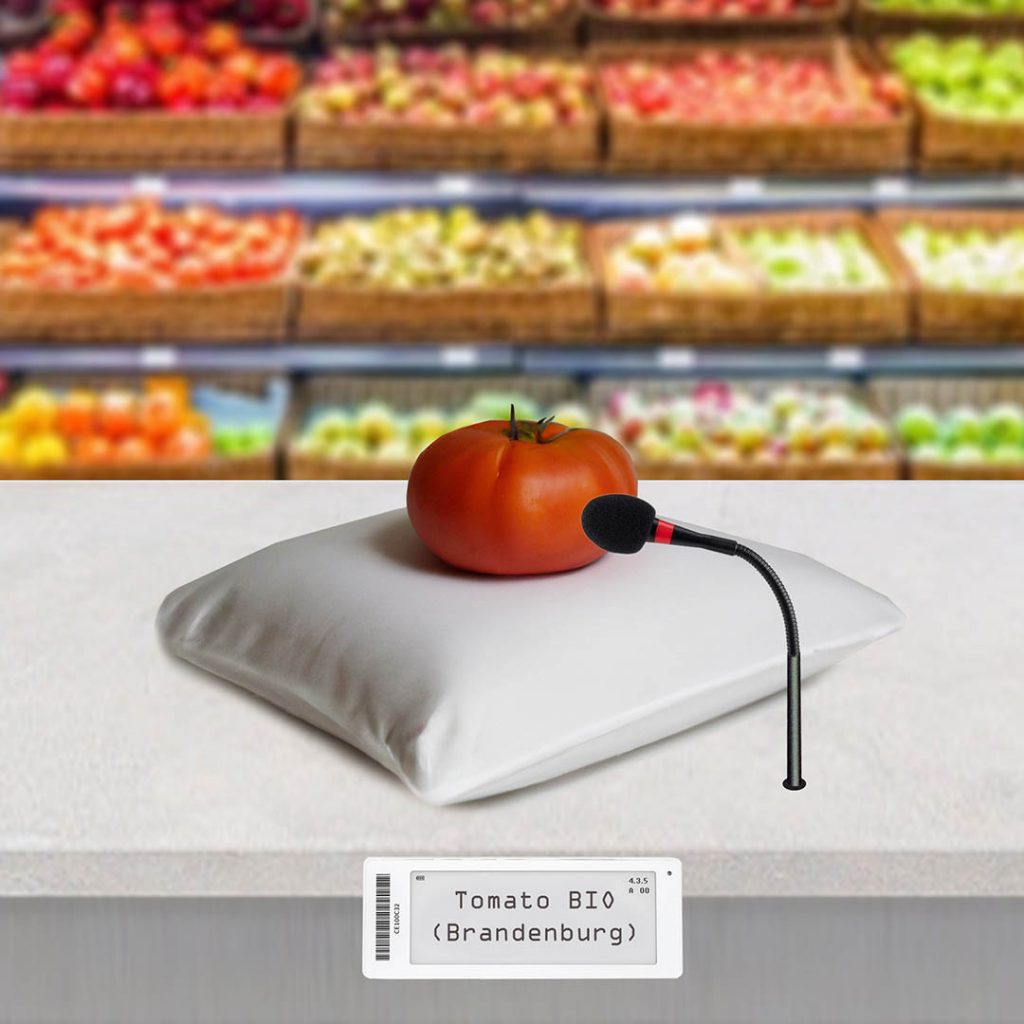 The Council of Foods
This project aims to give food a voice by imbuing it with personality and agency through an experimental assembly of food AI. The exploration of AI in food ethics is at the heart of this fascinating endeavor.
DIRECTION OF EXPERIMENTATION
Local Conditions
TECH TAGS
#non-human agency #prompt engineering #sociality of AI #large language models #text-to-speech #speech-to-text #explainable AI #open access
TEAM
Nonhuman Nonsense + Studio Other Spaces + KU Leuven Institutes + In4Art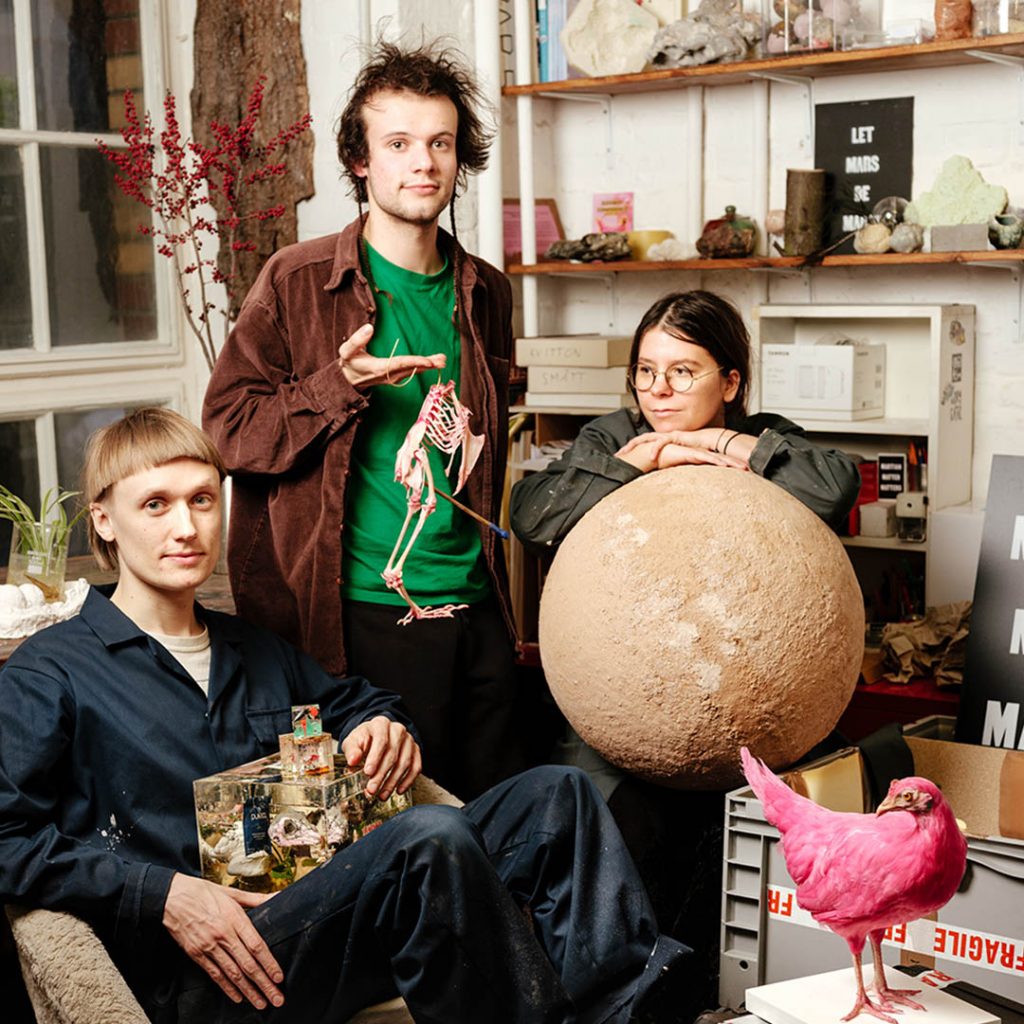 Nonhuman Nonsense Portrait @Photo Samuel Zeller
ARTIST
Nonhuman Nonsense is a Berlin based, research-driven design and art studio creating fabulations and experiments somewhere between utopia and dystopia. They seek to transmute our relationship to the nonhuman, by embracing the contradictory and the paradoxical – telling stories that open the public imaginary to realities that currently seem impossible.

Consisting of Leo Fidjeland, Linnea Våglund and Filips Staņislavskis, they work in the embryonic stages of system transformation, in the realm of social dreaming and world-making processes. Aiming to redirect focus to the underlying ethical and political issues, to challenge the power structures that enable and aggravate the current destruction of the (non)human world – allowing other entities to exist.

Their work has been presented at the United Nations, in negotiations on the Convention on Biological Diversity. It has been shown at the MIT Museum, Triennale Milano, MU Artspace, Seoul Art Space Geumcheon, ArkDes, Gogbot Festival and Beijing Design Week, amongst other venues. It has been featured in media such as VICE Motherboard, Vogue Ukraine, Gizmodo Earther, Next Nature Network, Makery, Discover Magazine, Dezeen. They have been invited speakers, lecturers at Fabrica Research Centre, Future Architecture Platform, Gluon, UdK Berlin, Humboldt University, International Space University, amongst others.
For a more in-depth elaboration of their approach, see this recent interview for Next Nature Network.