S+T+ARTS4Water Challenge and STARTS Residency
Water Capitalism- S+T+ARTS4Water
Host / Region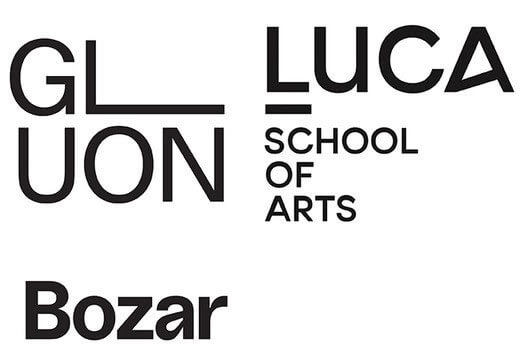 Abstract
The purpose of this residency is to design and restore the deep interconnections between human needs, economic well-being, the historical meaning-making across generations and the viability of water ecosystems.
Keywords
water scarcity, the commodification of water, blockchain, nature cultures, social equity
Description of the regional challenge
Water is arguably the most precious resource on Earth. Yet the way in which we value and manage it is often extremely poor, and has triggered exponential increases in water pollution, the depletion of fish stocks and the threat of extinction for certain species. There is growing awareness that more sustainable water management is necessary and that governments, companies, farmers and citizens need to radically shift their attitudes. Such a shift must be based on the true value of water, something which is far broader than mere descriptions of its utilitarian value based on cost-benefit analysis. Thus humanistic, moral, emotional, aesthetic and ethical values should also be taken into account. "How much do we value a walk along the river, the possibility of diving into its clean waters or the chance to play an active role in safeguarding biodiversity?" The value of water is difficult to quantify because different publics conceptualise and describe its values differently. What if we allowed people to buy and sell water rights? Could capitalism be a viable solution? We see the residency as a catalyst for Target 6.5: Implement integrated water resources management and Target 6.b: Support stakeholder participation.
Region information
Flanders is a water-stressed region where the balance between water management, rural development, and urbanisation is under strain. As a result of global warming, Flanders is experiencing more extreme weather conditions such as heavy rain showers, greater volumes of water in a single event and more flooding. At the same time, these are accompanied by dry periods with an increased danger of water shortages. This has earned it a position in the "high water stress" category on a list that maps water shortage regions worldwide.
How is the mission S+T+ARTS driven?
A highly collaborative residency combining expertise in water management, philosophy, blockchain technology etc., working towards a more sustainable, inclusive and value driven water management. This collaboration will lead to a speculative and explorative artwork and/or a functional prototype for the water industry.
The result of the residency will be shown in Bozar – Centre for Fine Arts (Brussels) as STARTS partner, during the STARTS4Water exhibition in Fall 2022.
Artist-in-residency

Anna Ridler is an artist and researcher who works with systems of knowledge and how technologies are created in order to better understand the world. She is particularly interested in ideas around measurement and quantification and how this relates to the natural world. Her process often involves working with collections of information or data, particularly data sets, exploring how they are created in order to better understand society and the world. She holds an MA in Information Experience Design from the Royal College of Art and a BA in English Literature and Language from Oxford University along with fellowships at the Creative Computing Institute at University of the Arts London (UAL), Ars Electronica, Edinburgh University and the Delfina Foundation. Her work has been exhibited at cultural institutions worldwide including the Victoria and Albert Museum, Tate Modern, the Barbican Centre, Centre Pompidou, HeK Basel, the ZKM Karlsruhe, Ars Electronica, Sheffield Documentary Festival and the Leverhulme Centre for Future Intelligence. Ridler lives and works in London.
Artist's statement
Part of this project has been the construction of a dataset of the activity along the canal that runs from Ghent through to the North Sea, showing the activity that occurs on this waterway. Water has had many interconnected and intertwined uses which historically have all been able to coexist but more recently, since the industrial revolution, water streams are more intensively managed and manipulated and usually given over to one purpose. The photographs that make up the dataset of this waterway reveal the different activities that exist alongside or on top of the primary purpose of trade, however slight. By presenting the images almost like a map (inspired by earlier medieval maps that showed all of the different ways that rivers were used), it is possible to see the full scope of the river. It also raises questions around mapmaking, knowledge and ownership, as many of the sights that are mapped are otherwise blank on google maps. This dataset is then used to create a moving image piece, where different parts of the images are collaged together in real time, depending on the combination of current environmental data APIs and a model trained on current and historic trading and environmental data of hundreds that attempts to find patterns between the current actual landscape. Confluence, as a word, is most usually associated as meaning the junction of two rivers, especially rivers of approximately equal width (such as in Ghent where there is the confluence of the rivers Scheldt and Leie). But it also has a distinct meaning in trading (there are multiple words or terminologies that have references to water or rivers): when more than one trading technique or analysis is combined to increase the odds of a winning trade. Multiple trading indicators that all give the same "reading", to confirm the validity of a potential buy or sell signal. Both of these readings are collapsed (merged?) in this work.
Residency support network
Statements by Local Experts
Of all the water on the planet, just 3% is fresh water. Yet we consider it a given that it should be abundantly available in our households, at a fairly fixed and low price. That belief, that state of mind, is unsustainable and needs an urgent and major rethink. Alexandra Vanhuyse (Company: Snowball)
Scientists are looking for the truth and sometimes find beauty in it by accident. Artists are looking for beauty and sometimes find the truth in it by accident. What if we look for both at the same time? Dirk Halet (Company: Vlakwa)