S4W Open Call Challenge
The Future of High Waters
Geo-engineering Solutions for the Venetian Lagoon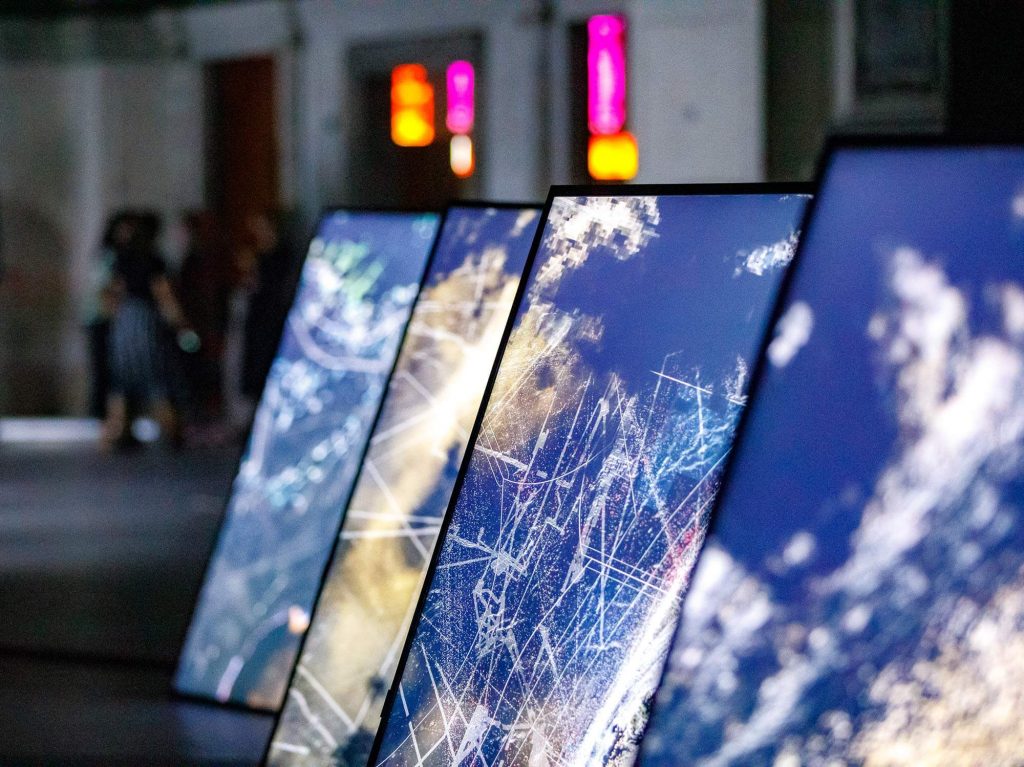 Host / Region

Abstract
This residency explores the potential of geo-engineering in fostering a deeper understanding of the Venetian lagoon.
Keywords
salt marsh and wetlands restoration, ecosystem regeneration, ecology, magic, kinship, performance, storytelling
Description of the regional challenge
How can art and technology help us explore Venice's future relationship with the water that surrounds and permeates it? What imaginaries can geo-engineering offer, not only to datasets but also to the understanding of the porous borders between solid and fluid, land and sea? How can practitioners bridge art and science through meaningful integration of technology in order to co-imagine solutions for a viable future? As exemplified by the controversial MOSE project, the conditions that surround Venice's relationship with the lagoon have changed dramatically. Although human intervention into marine ecosystems is far from a new phenomenon, its intensity and scale require careful examination – as echoed by the UN's SDG 14: Life Below Water.
Region information
The Venetian Lagoon is the largest wetland in the Mediterranean Basin, consisting of approximately 8% land and 92% water and wetland.
How is the mission S+T+ARTS driven?
This challenge investigates the possibilities of a meaningful integration of art, science, and technology to imagine solutions for a viable future of water management in the Venetian Lagoon.
The Future of High Waters explores the hydrodynamics of the Venetian lagoon. Supported by artistic, scientific, and technological inquiry into geo-engineering solutions, it investigates how technology can be harnessed as a collaborator rather than proposed as a solution.
Artists-in-residence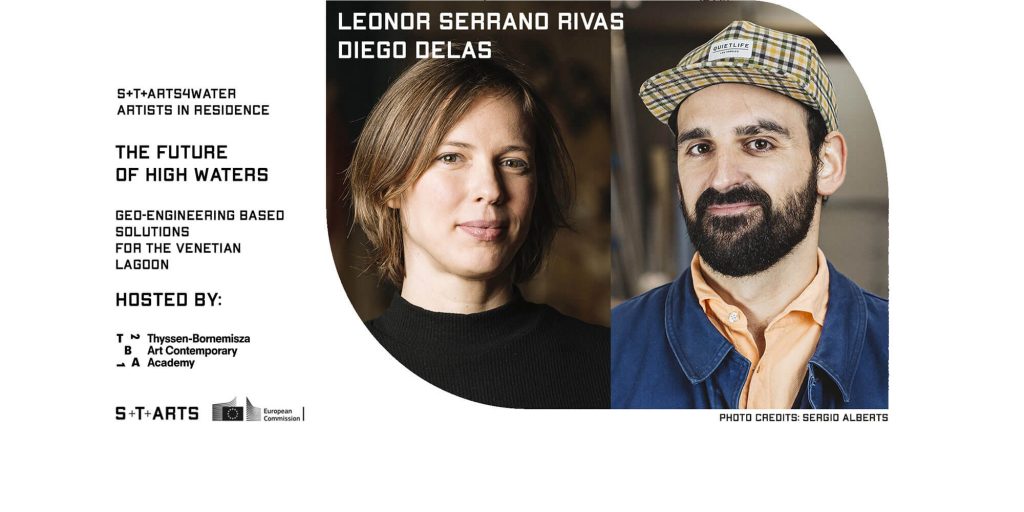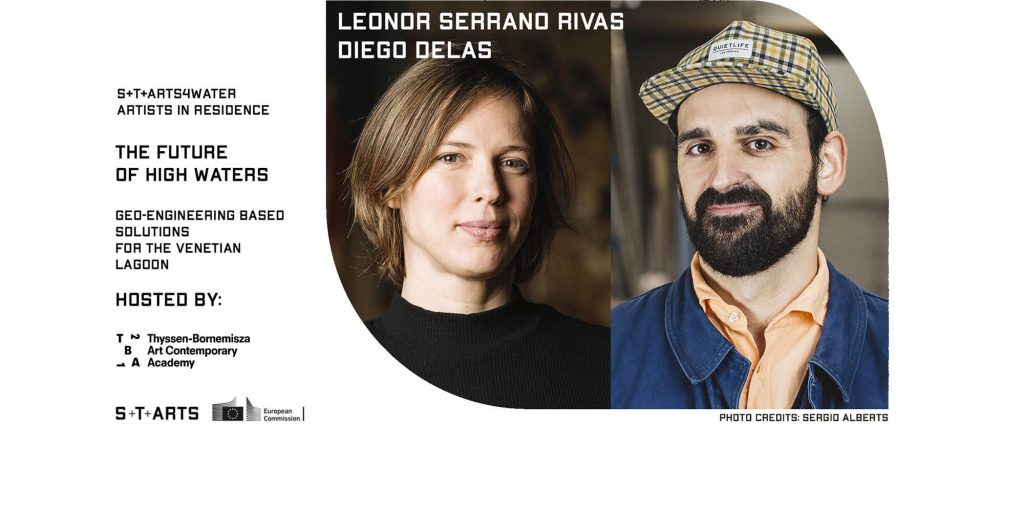 Both artists, architects and researchers, Leonor Serrano Rivas (1986) and Diego Dela (1983) obtained their Masters in Artsin London (Goldsmiths and RoyalCollege of Art) and studied their PhDArt Practicein the UK (Slade, UCL and The Ruskin School of Art, University of Oxford). Serrano Rivas' sculptures, films and installations are often
used as a way to present layered sensorial experiences where the viewer must forget the narrative impulse, unlearn this desire for resolution and delve into the realm of the work. Delas' paintings, textiles and installations look at certain vernacular architectural motifs –those related to storytelling–that configures the idea of a house
as a familiar body,sustained by memories, populated with amulets. Both are currently working on two mayor solo shows opening next year: MNCARS Museo Reina Sofía, Madrid (Serrano Rivas) and CAB Burgos (Delas)International exhibitions feature Liverpool Biennale; E-Werk, Freiburg; Freelands Foundation, London; Matadero, Madrid; MUSAC, León; HAUS, Viena; C3A, Córdoba; Russian Museum St. Petersburg, Málaga; ICA London; Arcade, London; CAAC, Seville; Chisenhale Studios; BARCU, Bogotá; José La Fuente Gallery, Santander; Marta Cervera Gallery, Madrid; Lychee One Gallery, London; Tiro al Blanco, Guadalajara, Mexico;CentroCentro, Madrid; La Casa Encendida, Madrid; Galleri Rotor, Gothenburg; XI Venice Architecture Biennale, Venice; amongst others.-a short 1-2 sentences statement on your intention for the residency (what would you like to achieve).Underwater Worlds. An expedition is to set sail intothe unknown at a point of imaginative exhaustion: Underwater Worlds conjures pre- enlightment devices to scrutinize the juncture of geo-engineering, art making and storytelling in Venice.
Artists' statement
Breathings of the moon functions as both a performance and an expedition into the underwater worlds of the Venice Lagoon and its canals. Rooted in the idea of a magic trick, it follows the logic of pre-scientific amusement
artifacts that conjured fresh eyes with which to look at the world and its different scales. The performance is structured as a series of quasi- theatrical steps to be taken in sequence: to hold the hand of the rower (eternal storyteller), to descend into a vessel, to enter the belly of a quasi-fish, and become accustomed to the dark.
Looking into the water through an instrument, resonating with the rower, the canal, the rhythms of the lagoon, and embodying a multiplicity of tidal patterns, to come back anew, return changed, amused and amazed, disembarking elsewhere—close, but elsewhere, perhaps in a much more complex realm.
Residency support network
Statements from Local Experts
"Venice and its lagoon need a relational envelopment with their wet-scapes through attention to multi-sensory experience, affect, emotion, and memory. There is a need to reconnect the rhythms of water not just to the local community, but also to all the people who partially live and stay in Venice, through developing and imagining 'hydrophilic encounters' as essential in this quest." Francesco Visentin (cultural geographer
and senior lecturer in Human Geography and Geographies of Central and Eastern Europe)
F