Join us at the Better Factory Unleashed Conference on October 19th in Kortrijk, Belgium!
Welcome to Better Factory, where innovation takes flight on the wings of creativity! Mark your calendars for a one-of-a-kind experience as we proudly present the Better Factory Unleashed conference. Set against the backdrop of the WONDER Creativity Festival, this event promises to be a game-changer. Join us on Thursday, October 19, 2023, from 17:30 to 22:00 CEST, at the BUDAfabriek in Kortrijk, Belgium, and discover the future of Industry 4.0.
What is Better Factory?
Better Factory is not just a project; it's a transformative journey that brings together small and medium-sized manufacturing companies, artists, and technology providers. We're on a mission to redefine manufacturing by fusing art and advanced technologies. We enable manufacturing companies to evolve into lean, agile production facilities capable of creating new and personalized products. With a consortium of 28 partners from 18 European countries, we're at the forefront of shaping the future of manufacturing.
A Confluence of Art and Industry
Imagine a gathering of visionaries, thinkers, and innovators, all converging to explore the interplay of art and advanced technologies within the realm of Industry 4.0. This is what Better Factory Unleashed is all about – a celebration of creativity, innovation, and transformation within the manufacturing industry.
What Awaits You
Get ready for an evening that promises to ignite your imagination and redefine your perception of Industry 4.0. Here's a sneak peek at the evening's agenda:
Opening Session
Kicking off the event is Tanguy Van Quickenborne, CEO of Van Den Weghe, setting the tone for an evening of creativity and innovation.
Introduction: Fostering Innovation through Art and Technology
Christophe De Jaeger, Director of Gluon, will provide insight into how art and technology can drive innovation.
Better Factory Unleashed: Art as a Catalyst for Innovation in Industry 4.0
Rodolfo Groenewoud, Director of In4Art, will delve into the core concept of art as an innovation catalyst.
Empowering Manufacturing SMEs through Art-Tech Collaborations
Mihai Moldoveanu, Manager at Antares (SME), will share success stories of SMEs harnessing the power of art and technology.
Creating Lean-Agile Production Facilities for Personalized Products
Szymon Zdrojewski, CEO of SPE Labs (Technology Provider), will unveil the path to lean-agile production for personalized products.
Innovative Design Optimization with Artists and Technology
Frederik De Wilde, an accomplished artist, will explore how artists and technology can collaborate for innovative design.
Panel Discussion: Shaping the Future of Art-Tech-Driven Manufacturing
The evening will culminate in a thought-provoking panel discussion moderated by Rodolfo Groenewoud, focusing on the future of art-driven innovation in manufacturing.
In between these sessions, embrace the opportunity to network, mingle, and spark collaborative ideas with fellow attendees. After all, innovation thrives when minds connect.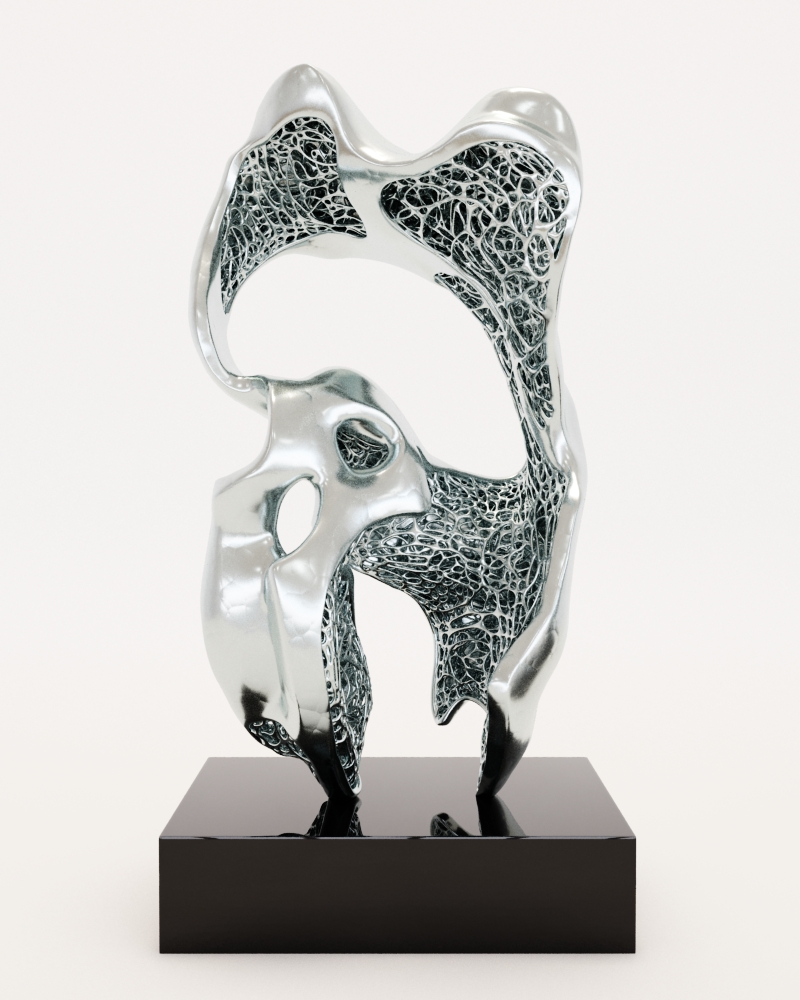 Better Factory as a Catalyst for Change
The Better Factory project is poised at the threshold of its final year, having achieved remarkable milestones in its mission to unite small and medium-sized manufacturing companies, artists, and technology providers during the initial round of Knowledge Transfer Experiments (KTEs). The extraordinary synergy between artists, technology providers, and manufacturing companies has ignited a transformative revolution that shows no signs of slowing down. As we move forward, the second round of KTEs is now tirelessly pushing the boundaries of innovation to new horizons.
Reserve Your Front-Row Seat
Don't let this momentous occasion pass you by. Secure your spot at Better Factory Unleashed by visiting our Eventbrite web. Join us on October 19, 2023, at BUDAfabriek in Kortrijk, Belgium, and prepare to be swept away by the magic that unfolds when art and technology collide.
Unleash your creativity. Redefine the future. See you at Better Factory Unleashed!
---