WeSTART Online Meetup
BRIDGING BUSINESS STRATEGIES WITH ART&DESIGN:
A DIALOGUE BETWEEN NAOMI KAEMPFER & GANIT GOLDSTEIN
STARTS Talk
December 10 2020
4 p.m. - 5 p.m.
Online
This session is the second session in a series of five aimed at introducing the STARTS Collaboration Toolkit.
After the overview provided in the first session, we will explore, in each of the next sessions, a different chapter of the toolkit through interviews with a wide range of people from artists, entrepreneurs, technologies, cultural professionals, scientists, policy makers that have all one thing in common: exploring arts potential as a catalyst for societal innovation.
Find Collaboration Toolkit at STARTS Library
In this session we host Naomi Kaempfer (Creative director at Stratasys) and Ganit Goldstein (Fashion designer). As part of Re-Fream, Ganit teamed up with Stratasys to achieve her mission of customized fashion design by combining craft methods with direct-to-textile 3D printing to produce a Japanese-style dress. We will discuss why a business company wants to work with artists, some of the innovative products that came up from these collaborations and how they manage to find common ground with a sustainable return for both.
The aim of these sessions and discussion is to improve the current version of the toolkit and gather feedback from our community, all to be included in a final version.
The next sessions will take place in January 2021 and will be focusing on methodologies for increasing impact diferent methodologies for collaboration and practical tools to get off to a good start.
AGENDA
Introduction
Interview with Naomi Kaempfer & Ganit Goldstein
Q&A
SPEAKERS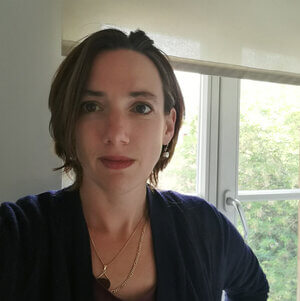 NAOMI KAEMPFER, Creative Director for Art, Fashion and Design at Stratasy.
Naomi Kaempfer joined Stratasys corporate marketing team in 2014 as Creative Director, Art, Fashion and Design. In her work, she focuses on growing and championing outstanding collaborations between creatives and Stratasys 3D printing technology.
Naomi studied Law and Philosophy, owns a Bachelors in product engineering, and a MSc in Design Management. She is specialised in bridging business strategies with international design and creative markets. After managing the ONL Non-standard architecture show for the Pompidou, she was asked to establish the renowned MGX and design art Platform at Materialise in 2003, which she directed for 7 years. Naomi has set up numerous prestigious collections in collaboration with top artists and designers at leading museums such as MoMA, V&A, Pompidou, Smithsonian Cooper Hewitt, and many more. She led the technology department at the Design Academy as Chair professor of LAB between 2008-2011. Between 2010-2013, she drove the strategic design development of Delhaize Group (BE) as the Design Strategy Expert and worked as an independent consultant for 3D printing companies and emerging design platforms.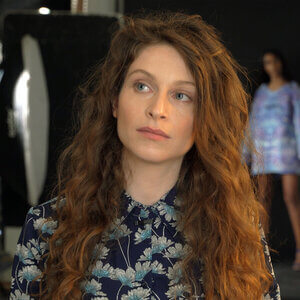 GANIT GOLDSTEIN, Fashion Designer.
Ganit Goldstein interest lies in the intersection between Craft and Technology predominantly working to incorporate 3D printing and scanning into 3D textiles. For her collections, Goldstein created garments and shoes, inspired by her study of Japanese 'IKAT' weaving at Tokyo University of the Arts. Goldstein graduated with honors from Bezalel Academy of Arts and Design focusing on the development of 3D Fashion, Shoes and Jewelry designs.
Goldstein's projects received great interest and immediate press recognition, presented at exhibition and museums around the world including: Milan Design Week, New York Textile Month, San Francisco Asian Art Museum, Munich Jewelry Week, Holon Design Museum and more.
Ganit Goldstein believes in an interdisciplinary approach to Design-mixing tradition and futuristic techniques for creating new design methods.Goldstein's projects include collaborations with research development teams and great companies. Her work includes collaboration with Stratasys 3D printing company for printing multi-color 3D printing shoes and accessories; Partnership with Intel 'RealSense' studio using 3D depth camera for customized fashion designs and AR/VR application; and a research workflow with Professor Shlomo Magadasi's Lab in the Hebrew University, for innovative research for 3D printing. With the use of cutting edge technology, in her collaboration with these technological companies Goldstein aims to push the boundaries of today's technology through innovation and creativity towards never-seen-before designs.