S+T+ARTS Collaboration Toolkit Launch
The STARTS ECOSYSTEM partners are happy to release the first S+T+ARTS collaboration toolkit, on July 13!
STARTS Talk
July 13 2020
5 p.m. - 5:45 p.m
Online
Collaboration between scientific, technological and artistic domains is gaining traction through the world, but actually building a successful cross disciplinary collaboration with a sustainable return for all parties involved is challenging. By gathering experiences from different programmess such as the STARTS initiative and insights from international experts, the toolkit aims to provide an introduction to a wide range of existing tools to support artists, scientists, technologists and intermediaries on this journey.
This session will be the first of a series of 5 in which we invite experts to share insights on different phases of the collaboration process. The reflections led and feedback collected will be used to improve the toolkit and deliver its final version at the end of the year.
Agenda
17:00: Welcome from STARTS
17:10 – 17:40: Introduction to the toolkit, by lead author Rodolfo Groenewoud van Vliet (In4Art) and Ramona Van Gansbeke (Gluon, STARTS)
17:40 – 17:45: Final remarks
Monday, July 13th 2020
17:00 – 17:45 CEST
Meet the Speakers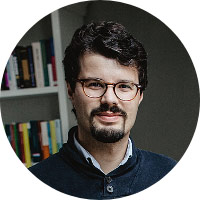 Rodolfo Groenewoud van Vliet
Rodolfo Groenewoud van Vliet is co-founder and business director at In4Art, the company he established together with his wife in 2015. In4Art was founded on the believe that innovation can be done better and more responsibly if we include insights from art. This resulted in our Art-Driven Innovation method, with which we have co-produced four starts-up directions to date: one in the medtech domain called Prosthetic X/ VYX, one on eliminating plastic waste called Reboot&Reuse/ OurkilO, one on eliminating food waste called Urban Peels and a solution for sustainable water monitoring through the use of the microbial fuel cell called POND. Rodolfo is a frequently asked speaker and advisor to companies and art institutions on realising responsible innovation through art-driven innovation. He is the lead author of the S+T+ARTS collaboration toolkit.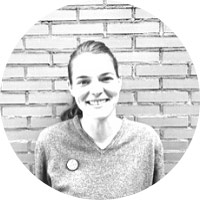 Ramona Van Gansbeke
As an intermediary expert specializing in collaborative practices between art and research, she has been working for GLUON since 2009. GLUON is a brussels-based organisation stimulating collaboration between the world of contemporary art, science and tech. As the coordinator of the Art & Research program at GLUON she established numerous connections between artists and researchers working in R&D departments of companies and research institutions. At GLUON, she is currently dedicated to the coordination of the H2020 CSA S+T+ARTS ECOSYSTEM project led by INOVA+, where she is responsible for the STARTS Collaboration Toolkit.
Insight on the Toolkit structure:
INTRODUCTION
ABOUT SCIENCE, TECHNOLOGY AND THE ARTS (S+T+ARTS)
Infographic of STARTS , Brief history of STARTS and overview of STARTS methodologies
OVERVIEW OF THE TOOLKIT
Infographic of the Toolkit
SECTION 1
Points of entry : when a collaboration makes sense
SECTION 2
Models for collaboration: boosting innovation through the arts
SECTION 3
Collaborating: Getting off to a good start
SECTION 4
Methodologies: a step-by-step guide
SECTION 5
Increasing the impact: checklist
CASE STUDIES
Case examples on collaboration
BIBLIOGRAPHY