BigTorrent Exhibition
Exhibition
June 4 2019 through July 17 2019
11 a.m. - 8 p.m.
Ile de la Barthelasse
The BigTorrent exhibition will take place in Avignon, from July 4 to 17, 2019, on the site of the Barthelasse Island, designed by Bipolar in partnership with EDIS, French Tech Grande Provence and the Festival d'Avignon, with the support of STARTS programme. Both an artistic project and an action to raise awareness of flood risk, BigTorrent is based on a sensitive approach to the river, to be lived through plastic installations and immersive VR experiences.
In less than a century, European rivers such as the Rhône have been intensely shaped and converted according to our needs. The rivers' ecosystems have become a cultural landscape of its own, with which cohabitation is regularly redefined. Human management can go far, but domestication remains very limited as rivers will always be powerful factors capable of flooding entire territories. BigTorrent exhibition, designed by Bipolar agency invites visitors to an artistic experience and a sensitive approach to flooding. Several artists are invited to imagine immersive creations, offering a new understanding of the river by using digital technologies too.
Programme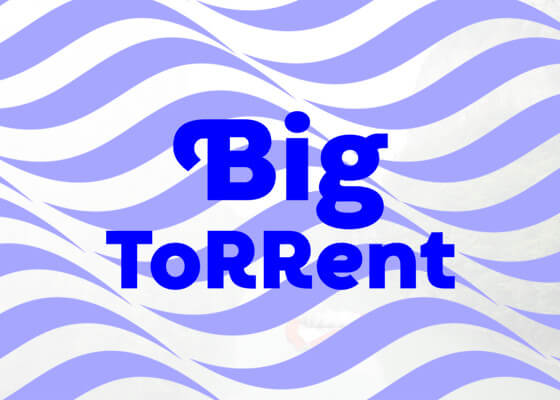 O.R.S.
Installation (creation – 2019)
HeHe (Helen Evans et Heiko Hansen)
The O.R.S. (Orbital River Station) is a large scale floating sculpture that reacts to the changing water currents. It's form suggests an oversized life ring, alerting people to potential danger that arises from flooding. This first version of the O.R.S is part of a wider project to imagine a utopian architecture, a floating laboratory made for observing the water, it's force, levels of pollution and the ecosystem.
In collaboration with The INL – International Iberian Nanotechnology Laboratory (Portugal) in the framework of STARTS Residencies programme of the European Commission
#ALPHALOOP
Immersive performance (creation – 2019)
Adelin Schweitzer
#ALPHALOOP proposes to experiment the singular practice of techno-chamanism. The audience is led by two guides on a unique spiritual adventure. Equipped with mixed reality helmets, the community carefully explores the banks of the river, a new perception of the landscape is emerging.
Les Résurgents
Installation (creation – 2019)
Cyril Hatt
Based on photographic sculptures, Cyril Hatt proposes an inventory of flood waste. Les Résurgents features these strange ghosts, who have come out of our daily lives.
La texture de la houle
Installation (creation – 2019)
Vincent Mauger
The Texture of the swell is a sculptural wave inspired by data visualization. Vincent Mauger projects
us into a mental landscape where the power of water, always capable of submerging territories, has
been paused.
L'île des morts
A VR experience by Benjamin Nuel / co-writed with Clémence Madeleine-Perdrillat
Isle of the Dead is a timeless journey, starting from an everyday apartment towards our final
destination, guided by Charon, ferryman of the Underworld.This VR experience is a loose recreation
of the eponymous work painted in 1883 by the Swiss symbolist painter Arnold Böcklin. The famous
masterpiece also inspired a symphonic poem by Rachmaninov, which makes a perfect soundtrack
to accompany the experience.
Sub Aqua
Sound performance (creation – 2019)
Jérôme Hoffmann (Braquage sonore & Cie)
Jérôme Hoffmann, through his sound proposals, raises awareness of the auditory environments of
natural or urban spaces. As part of BigTorrent, he created Sub Aqua, an immersive performance to
measure the unsuspected force of watercourses.
BigTorrent is designed by Bipolar
Production : Bipolar – illusion&macadam –
Coproduction : EDIS, French Tech Grande Provence.
A project co-financed by the European Union and the DREAL AURA (laureat of the call for projects 2018-2019 Plan Rhône) with the support of the CNV-DicréAM and of the STARTS initiative in the framework of Horizon 2020 research and innovation programme of the European Commission