Kersnikova
Blue-Green-Wall
How might we use ICT to better understand the processes in nature?
The majority of food production is nowadays industrial which is leading to exhausting pressure on land and other resources needed for growth. With the widely available ICT technologies and robotics, the production of food can be personalized and tailored for individual use. Employing smart farming would enable more sustainable production of food.
Keywords
Precision farming, ICT & Robotics, Personalisation, Intercognition, Ecosystem
Residency Artist
Gregor Krpič studied Electronics at the Faculty of Electrical Engineering, University of Ljubljana. During his studies, he collaborated with various high-tech companies such as Optomotive ltd, Elaphe d.o.o., Extreme d.o.o. His interests in art, music and designing (audio) electronic devices led him to the field of intermedia art.
Since 2018, he has been actively participating in various contemporary art research projects with artists such as Mojca Založnik (Boundary Indeterminacy, Kapelica Gallery, 2019), Staš Vrenko (Separate Values, Eighth / for, 2021), Špela Petrič (Pl'AI, Kapelica Gallery, 2020), Zoran Srdić Janežič (Biobot, Kapelica Gallery, 2021), Brane Zorman (Duh Dreves | Touch, Zone, 2021), Tanja Vujinović (MetaVrt Sfera2, 2019), Januš Aleš Luznar (IctusCordis, 2019),… Of which perhaps his most resounding co-authored work Boundary Uncertainty. As a support collaborator and/or as a performer, he has participated in various arts and science festivals such as A Dela? Festivals, Svetlobna guerrilla, MFRU, Researchers' Night, etc. mentoring workshops. Since 2020, he has also been cooperating with the Ljudmila Association as a coordinator of Synth meetups.
Residency Project
Spiderbot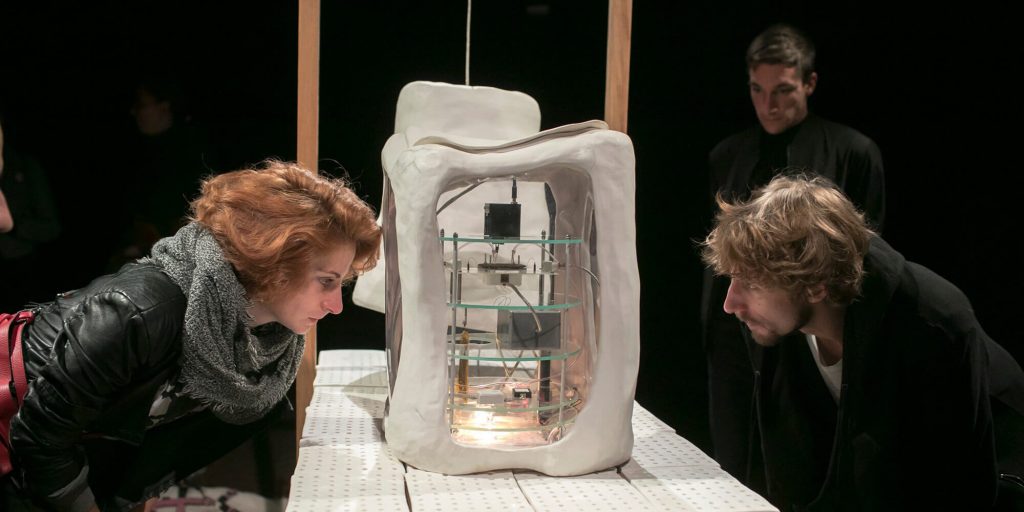 In my work, I usually use various sensors for barely perceptible phenomena and translate them into sound or kinetic sculpture. I use the signals I can get from a wide variety of living systems – from organic cells to weather phenomena – so that I can use them to create stories in which the connections between nature and technology are artistically shown.
For a residence called Green Blue Wall, I am applying for a functional connection between animals, plants and robots that will allow plants and animals to use robots according to their needs. The project has two conceptual extremes in which one is tied to a better understanding of animals and plants in the ecosystem, and on the other hand, the project can develop in the directions of precision farming where personalization and optimization of food production are possible.
I look forward to working with the Department of Robotics at the Jožef Stefan Institute in anticipation of working with outstanding experts in the field of robotics and cybernetics in general.
For images and more information about Spiderbot, check out the S+T+ARTS Residency Archive.
Jury Testimonial
As Jury, we decided to select GREGOR KRPIČ as the winner of the Repairing the Present Residency at Regional S+T+ARTS Centre at Kersnikova Institute, Ljubljana, because we found the proposal inspiring and full of innovation potential.
---
Peer-To-Peer Learning
How might we engage kids and young adults in informal peer-to-peer learning, learning through playing with critical use of AI technology?
The process of school learning ex-cathedra typically transferred top-down cloning existing knowledge. How to engage kids and young adults into attractive, playful, creative, innovative learning with the help of artificial intelligence in order to achieve critical thinking and intellectual emancipation.
Keywords
Education, Peer-to-peer knowledge transfer, Critical thinking, Intellectual emancipation, AI assistant, Community building
Residency Artist
I was born in 1960. I graduated from the Faculty of Architecture in Ljubljana. In the 1980s, I worked as a CAD manager in an architectural office in Milan, responsible for introducing computer-aided design into their workflow. Since 1991 I have worked as co-founder and executive, and creative director at Arxel Tribe (computer games), Komakino (production house), Propeler (production house), and Pakt Media (production house) in Ljubljana, Milan, Paris, and Zagreb. In addition, I am the founder and CEO of Art Rebel 9 – pioneers in the creative use of advanced technologies, currently researching and applying new media (XR) and designing and implementing platforms and products in culture, tourism, industry, and advertising. I am the recipient of numerous national and international awards.
Residency Project
Sigma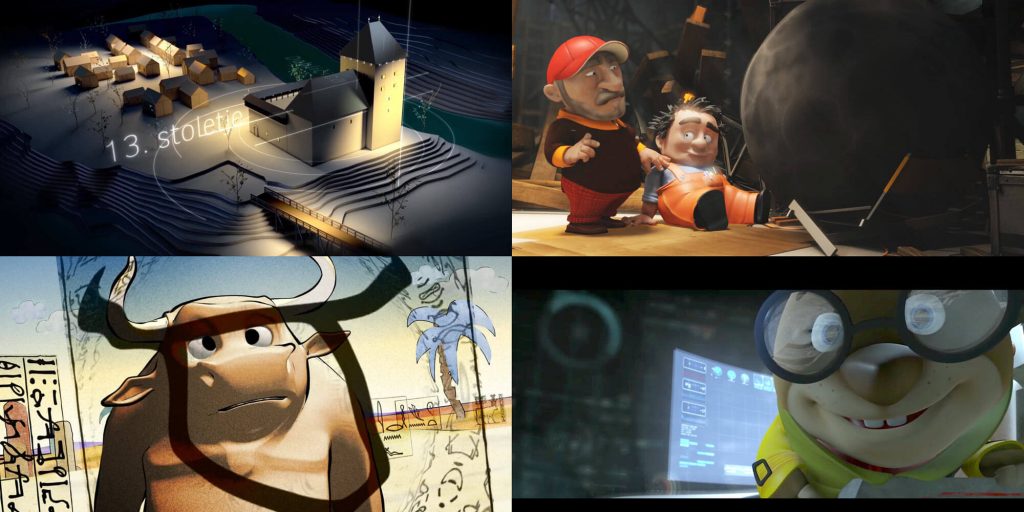 I decided to apply to STARTS call to the challenge of 13. Peer-to-peer learning because of my belief that the educational process can be modernized and make learning interesting for young generations of pupils and students with the help of various new technologies that are close to their cultural environment. With the help of a web application and a digital personal assistant powered by an artificial intelligence algorithm, together with the company Solvesall, I would like to develop an application that will motivate and enable the transfer of knowledge, which means, learning between students themselves. Such learning would make it possible to acquire also new, up-to-date knowledge to which the school system reacts too slowly.
I see my collaboration with Solvesall as a great opportunity to upgrade my artistic and design work by setting up a generative, platform supported by artificial intelligence algorithms that I have encountered in an analogous way in some of my art projects in the past.
For images and more information about Sigma, check out the S+T+ARTS Residency Archive.
Jury Testimonial
As Jury, we decided to select MATJAŽ POŽLEP as the winner or the Repairing the Present Residency at Regional S+T+ARTS Centre Kersnikova Institute, because the proposal shows a huge potential for the field of informal learning. The project can be scaled up into an interactive learning platform where kids are teaching kids what is crucial for achieving intellectual emancipation. The use of animated AI personal assistants is thought-provoking and offers numerous positive implications in the future of learning and studying.
---
Challenge Lab
How might we ESTABLISH an attractive collaborative ENVIRONMENT for radical innovations?
When we are bringing together artists, designers and engineers, we regularly experience a conflict of situated knowledge, where innovators struggle to find a common understanding, speaking different "professional language". How to create an interactive tool that helps them understand each other and it's helping them to collaborate toward final innovation.
Keywords
Collaborative environment, Transdisciplinary gamification, Artificial intelligence, Radical innovation
Residency Artist
Marko Damiš *92 works professionally at the intersection of creative technologies, the market, and art. with extensive experiences in the fields of strategic communication, design, and development, as a creator and entrepreneur, he cooperates with organizations from various sectors in the design of business and communication processes, graphic interfaces, corporate identities and brands, books, exhibitions … most noticeably his work is seen as an independent practice of design and development of websites and applications. references online – culture/art: eunic (thefutureofliving.eu), modern gallery Ljubljana (introspektiva.mg-lj.si), zavod projekt atol (plazaprotocol. si), zavod kersnikova (faceorfactory.ooo), galerijagallery (galerijagallery.com), ul faculty of architecture (ar.fa.uni-lj.si, ca2re.fa.uni-lj.si), šum jorunal (sum.si), mkc maribor (mfru.org); – non-profit and social organizations (center-naprej.si, knjigapmp.si, resport.si); – commercial companies (tourne-mobil.com, suwon.si, lighthouse01.com, ics-institut.si, maredresurafrizure.com).
Residency Project
Generative Story Scape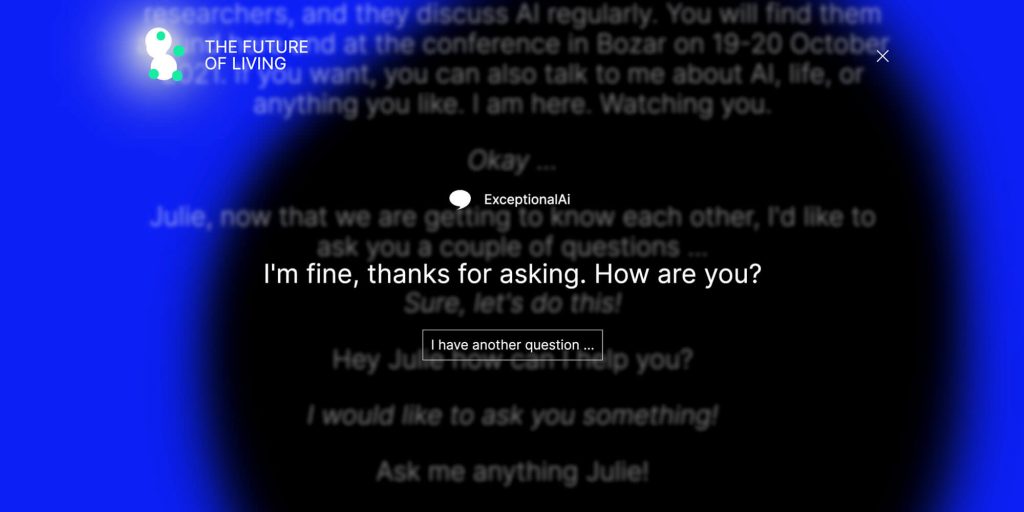 As a user experience designer for digital content, I am aware of how important it is to put together such a user protocol that is transparent and simple while allowing you to solve tasks of varying degrees of complexity.
The user interface intended for use by creatives, scientists, researchers, engineers, entrepreneurs and the like is an interface that must enable communication between people who use different professional "languages".
Such an interface, which enables mutual understanding between creators, is essential so that creators-innovators can cooperate, upgrade and validate themselves to the end result with as few misunderstandings as possible. That is, to the innovation for which they were called to create it together.
Creating such interactive interfaces in which I could use my knowledge of web design, programming of computer interfaces and applications and my knowledge of artificial intelligence algorithms is a professional challenge and an extremely interesting task that I would be happy to tackle.
For images and more information about CL–GSS (Challenge Lab – Generative Story Scape), check out the S+T+ARTS Residency Archive.
Jury Testimonial
As Jury, we decided to select Marko Damiš as the winner of the Repairing the Present Residency at Regional S+T+ARTS Centre Kersnikova Institute, Ljubljana, because his proposal to create a generative graphical interface to enable collaborative work for innovators is providing an opportunity for any kind of innovation to reach further. We are really looking forward for this innovative tool.
Local Expert Group