CYENS
SustainingScapes
How might we develop innovative approaches and solutions for dealing with the tourism industry's footprint while promoting sustainable tourism practices?
Cyprus' prevalent tourism model relies heavily on the year-round "sun and sea" narrative, overshadowing the true local human and natural assets of the country, while gradually transforming pristine habitats into artificial all-inclusive experiences. This project aspires to propose novel approaches – a concept, an experiment or a prototype – that will contribute towards sustainable shifts in the sector of tourism.
Keywords
Sustainable Tourism / Environmental Sustainability, Digital Technologies and Fabrication, Local materials and/or resource, Accessibility, Community Engagement
Residency Artist
Joseph Hovadik was born in 1979 and raised in France to a family of artists. After graduating from the École Nationale Supérieure de Géologie in Nancy he moved to the San Francisco Bay Area to work as a research geologist for a multinational energy company. In San Francisco, he attended the Intermediate and Advanced Seminars at the San Francisco Art Institute. There he had the opportunity to develop a large body of paintings and show his work at the Diego Rivera Gallery. At the same time, his professional activities lead him to mature his expertise in computational geology. After having spent 10 years in the USA, he moved to Rio De Janeiro to further his career and acquire new skills in artificial intelligence and machine learning. There he began to merge his art with data science and started producing digital artworks. Today Joseph lives and works in Guatemala as a full-time artist producing artwork at the intersection of art and technology. His work can be figurative or abstract, 2D or 3D, still or animated, mathematical or poetical, and can be seen on his website: https://www.josephhovadik.com .
Residency Project
Cyprus Vital Signs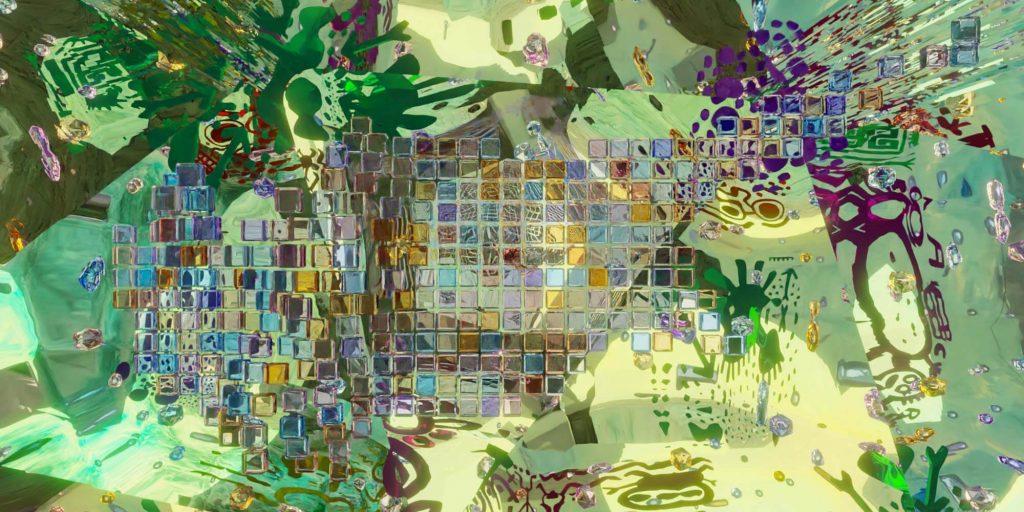 The Cyprus vital signs artwork stands at the intersection of art and technology and aims to raise awareness on the impact of human activities, including tourism, on the island of Cyprus. The artwork seeks to make the many facets of tourism and sustainability visible by integrating into its production the processes of inspecting, describing, transforming and modelling data generated by tourist activities.
Data points collected in space and in time are an indication of the island's vitality and include the number of tourist arrivals, hotel rates, rain and drought conditions, vegetation coverage, wildfire reports, biodiversity assessments, pollution metrics, economic indicators, cultural engagement, migration statistics etc…
Data science techniques are used to collect and curate datasets and to select features that best discriminate and highlight the issues examined. The datasets are used for the training of artificial intelligence, machine learning and deep learning models, and for the creation of new variables that can be mapped into audio and visual artistic elements. These elements of art are then composed into digital scenes using 3D computer graphics software. The code developed will be made public on GitHub opening possibilities for collaboration. The artwork would also benefit from access to a wide range of datasets.
Tourists, citizens and public officials will be able to engage with the artwork on digital platforms and be incentivized to take part in more virtuous and sustainable activities. User engagement data will be reflected proactively in the artwork.
For images and more information about Cyprus Vital Signs, check out the S+T+ARTS Residency Archive.
Jury Testimonial
Theopisti Stylianou Lambert
"All 3 proposals had excellent elements so it was a very difficult decision. The winning proposal was the one where we felt that it engaged with Cypriot data a lot, was well prepared, it had an open access element and a clear path to all the data and the processes and also was aware of the limitations and willing to collaborate and expand the project in the process."
Yiannis Colakides
"It was his scientific and also his ethical approach to data and how he can visualize and to communicate very abstract thought."
Local Expert Group