MUSAE: Introducing the Visionary Winners of MUSAE 1st Open Call
MUSAE aims to set up a Human-Centred Factory Model, based on the Design Future Art-driven (DFA) method, and integrate it into a (European) Digital Innovation Hubs (DIHs) network, to support companies in guiding strategic digital technology innovation and address future challenges in the food domain to improve people and planet wellbeing. MUSAE will establish a deep connection with the S+T+ARTS ecosystem, bringing together expertise in design, art, nutrition and wellbeing, and human-machine interaction. MUSAE will run 20 S+T+ARTS residencies involving 20 artists and 10 tech companies working with 3 main technologies – Artificial Intelligence, Wearables, and Robotics – to envision 10 future scenarios for technology applications and design 10 prototypes, thus opening up new markets and innovations. To validate replicability, MUSAE will set up and activate one Factory within the DIH partner and create the Factory Model Pack and the Label that will allow other DIHs to adopt it.
The Winners
We are delighted to announce the results of MUSAE's first open call. We received over 70 applications across 16 EU countries. The most popular thematic track chosen was 'role of food in holistic wellbeing' (43% of proposals) and AI the most popular technology (46%). The project partners together with external evaluators had the challenging task of choosing 10 outstanding projects which envision future potential to improve human and planetary well-being. We are excited to work with these talented artists and look forward to the final scenarios. We would like to take this opportunity to wish the artists the very best of luck on this journey.
---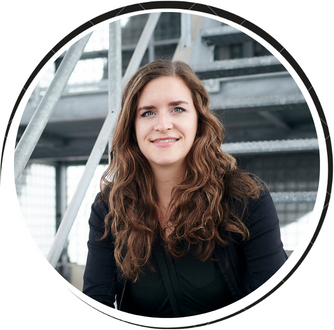 Artist Name: Chloé Rutzerveld
Artist Website: chloerutzerveld.com
Name of the Project: Reimagining Food with AI: Pioneering Sustainable Culinary Experiences
Project Description:
The project's goal is to investigate the possibilities of using innovative food ingredients created using biotechnology methods like cellular agriculture and precision fermentation, while leveraging AI tools. It raises the question: What happens when we detach the sensory aspect from our food experience? Is it feasible to create a self-sustaining food system without relying on traditional agriculture or animal sources, essentially divorcing nutrition from the sensory pleasure of eating?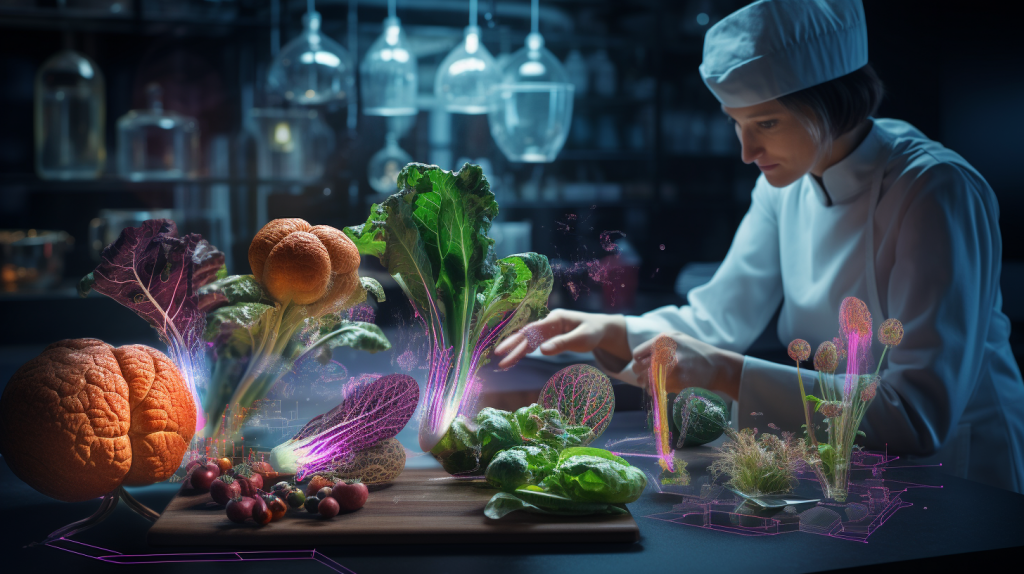 ---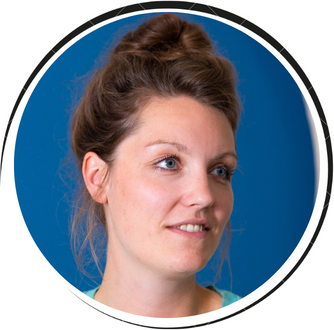 Artist Name: Lisa Mandemaker
Artist Website: lisamandemaker.com
Name of the Project: Becoming With The M/Other
Project Description:
The project seeks to investigate nutrition strategies for pregnant women. It involves an exploration into wearables, sensors, and artificial intelligence to change our perspective and foster a comprehensive understanding of the specific needs of pregnant individuals and their symbiotic partners. Furthermore, the project will place special emphasis on studying the placental microbiome.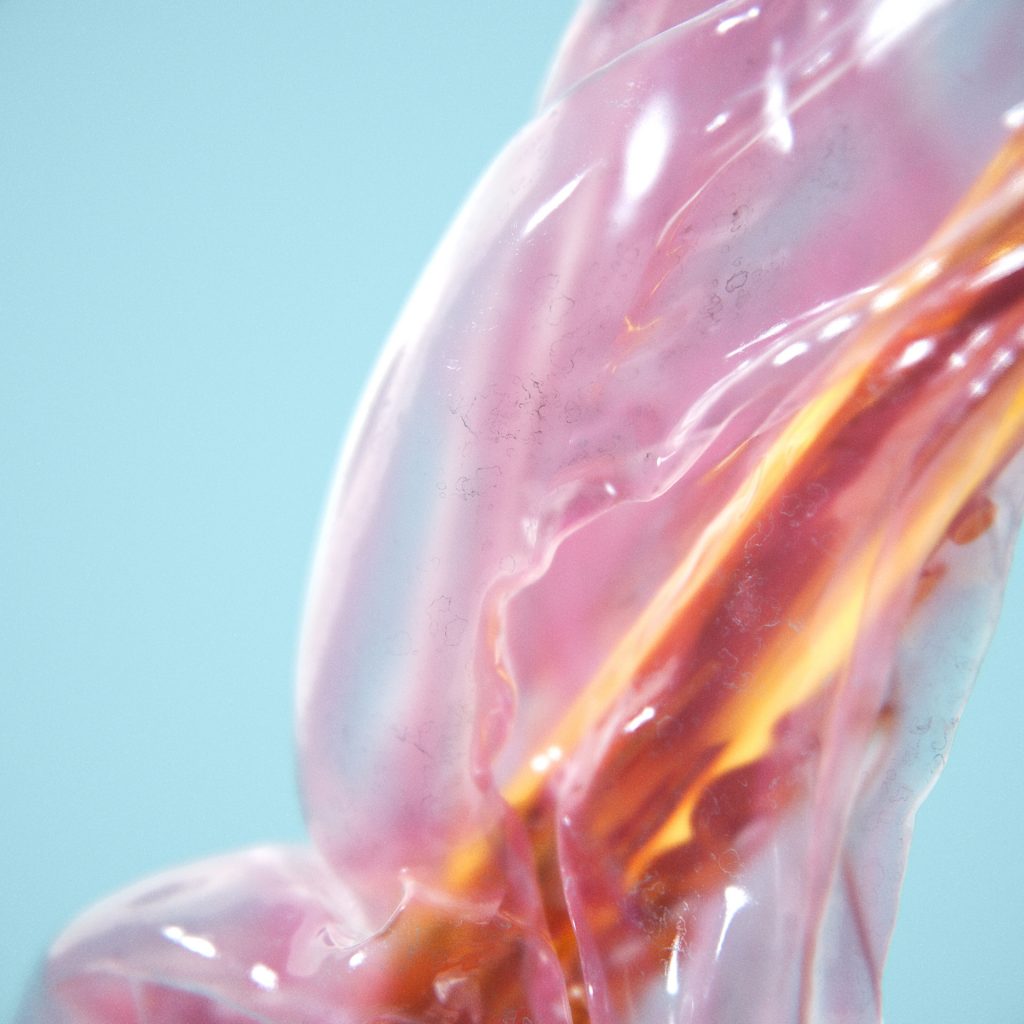 ---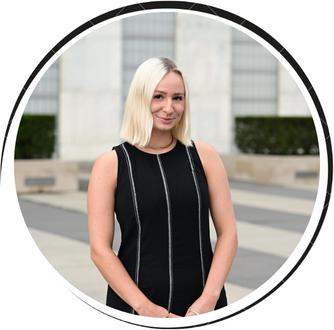 Artist Name: Eloanora Ortolani
Artist Website: eleonoraortolani.com
Name of the Project: Food Beyond Food
Project Description:
The project delves into the realm of unconvential food sources, aiming to transform with the aid of microorganisms and technology inedible material waste into nutritious and sustainable options for human consumption.
---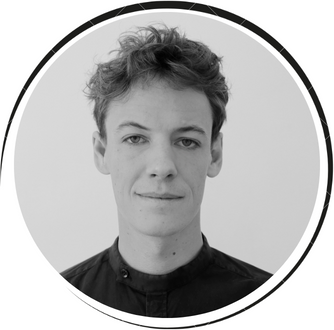 Artist Name: Peter Andersen
Artist Website: kaergaardpeter.com
Name of the Project: Eating Worlds
Project Description:
Eating Worlds focuses on the relational aspects of eating, exploring if we, with meaningful technological playfulness can enact modes of working with the land that foster biodiversity and experiment with the social and aesthetic dimension of eating. It will explore how we relate to changing environments and landscapes through different eating practices.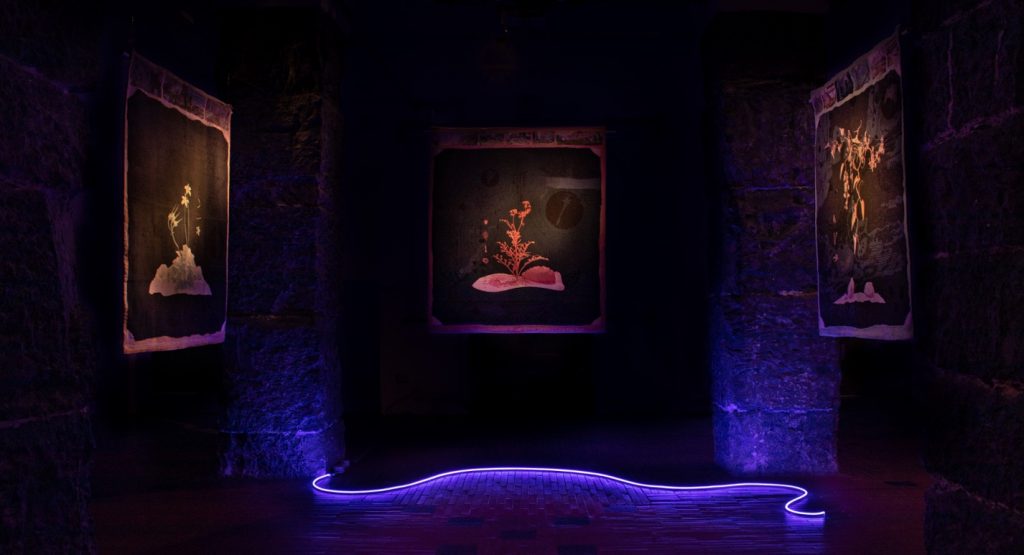 ---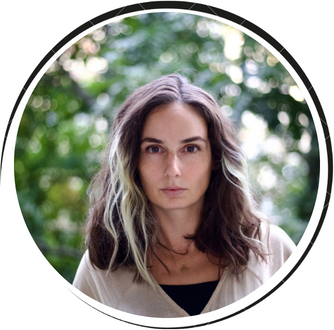 Artist Name: Sanja Sikoparija
Artist Website: sanjasikoparija.com
Name of the Project: Value Heuristics in Food and Technology
Project Description:
The project delves into the exciting realm of cutting-edge technologies that allow us to engage with our food sources in unprecedented ways. By doing so, it empowers us to make wiser choices and prompts us to completely reconsider our connection with the environment.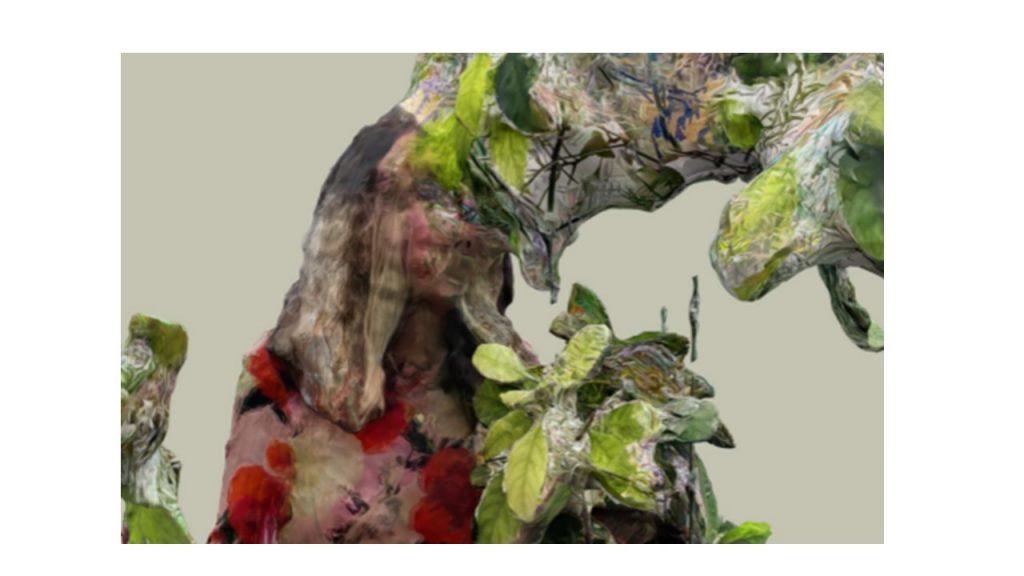 ---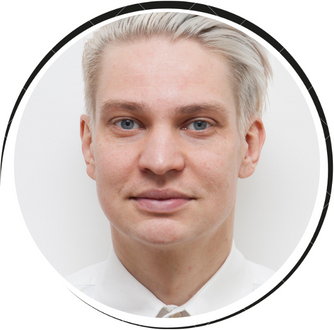 Artist Name: Maciej Chmara
Artist Website: chmararosinke.com
Name of the Project: Beyond Crust and Crumb
Project Description:
The project explores how the way we eat, cook and bake can lead to an ecological and psychosomatic transformation. What can be the preparation of our food in the future, if it shall be healthier for our body, for our psyche and for ecology. How can we create healthier and more ecological bread products using new technologies and redesign the industrial system as well as the craft?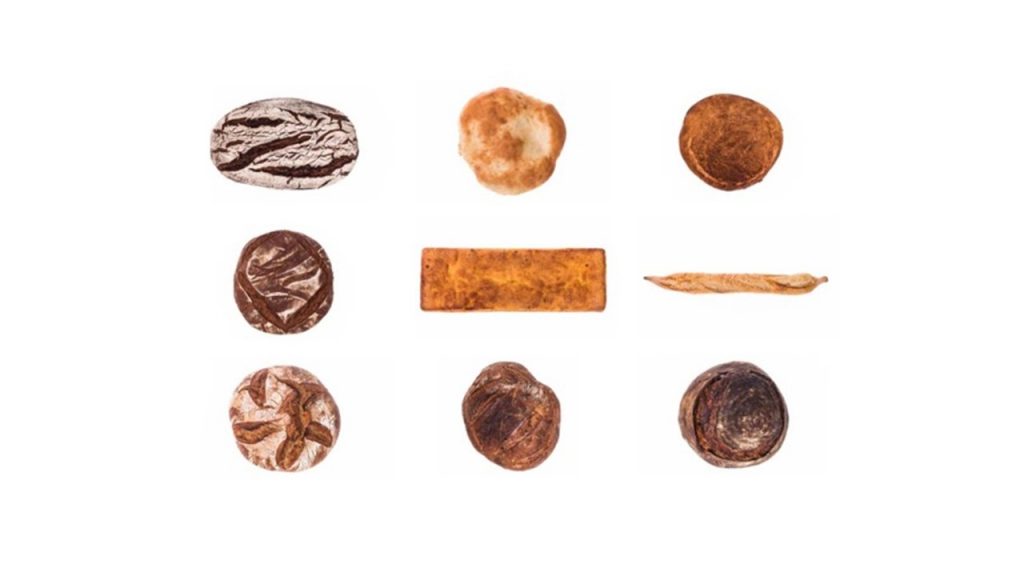 ---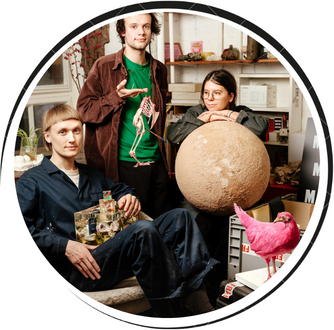 Artist Name: Nonhuman Nonesense
Artist Website: nonhuman-nonsense.com
Name of the Project: One Health Recipes
Project Description:
What does it mean to be holistically in times of biodiversity loss and ecological crisis? If we start to address our wellbeing through the lens of "One Health" than what would our food system look like? If we want to deal with f.e. low energy levels caused by stress and anxiety of biodiversity loss, than perhaps it is not enough to cook nutrious dinners, but we need new recipes.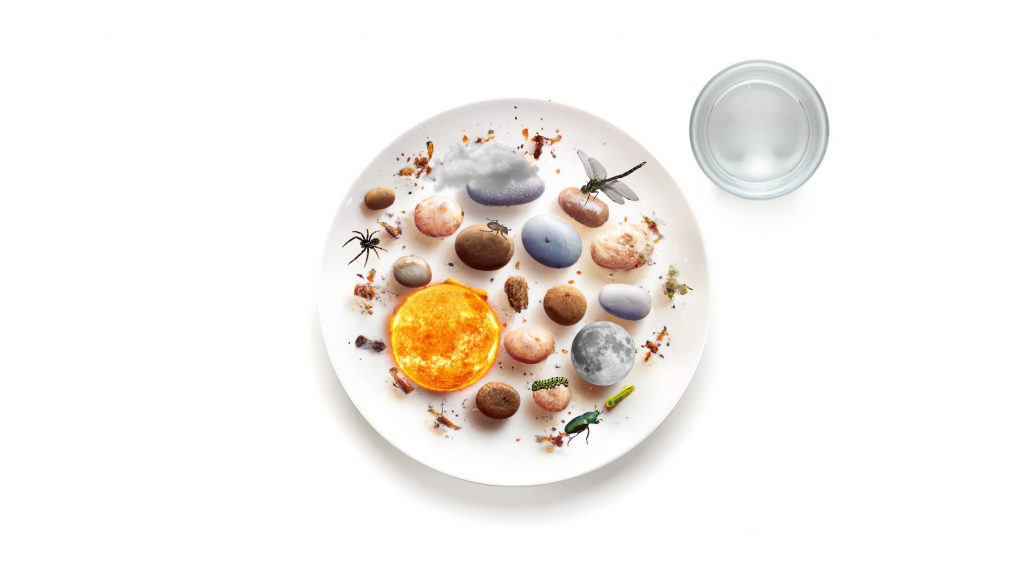 ---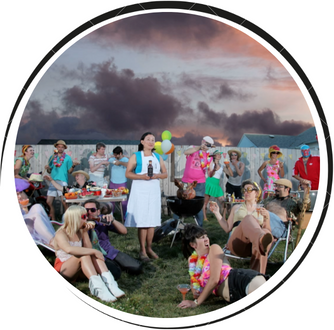 Artist Name: Genomic Gastronomy
Artist Website: genomicgastronomy.com
Name of the Project: 4D Food Cultures: Imagining the transition to regenerative food systems
Project Description:
4D good for cultures asks how long it takes to heal agricultural landscapes and backcast from there. The project imagines healthy, biodiverse and regenerative food systems telling stories of how we got there. What cultures, politics and technologies can facilitate the decades long work of healing agricultural landscapes and transitioning to regenerative food systems?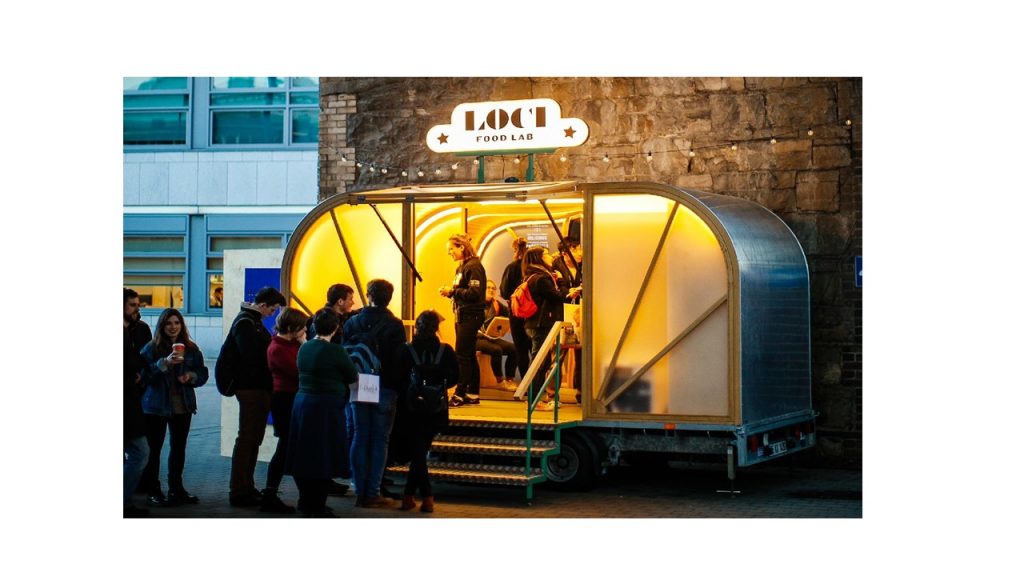 ---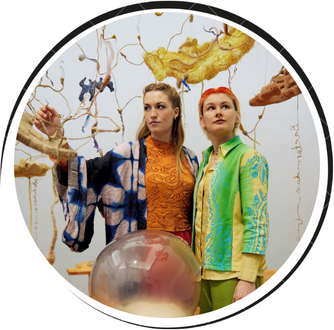 Artist Name: Baum & Leahy
Artist Website: baumleahy.com
Name of the Project: Holobiont Futures
Project Description:
Holobiont Futures envisions possible scenarios that could emerge from integrating the holobiont as a central figure within global food and health systems. The project will focus on our microbiome, a key interest in personalised medicine and nutrition studies. The project asks what types of relationality are formed depending on the technologies and maps that mediate them, and imagines what would happen if AI and sensing technologies encouraged emotional connections with or holobiont selves?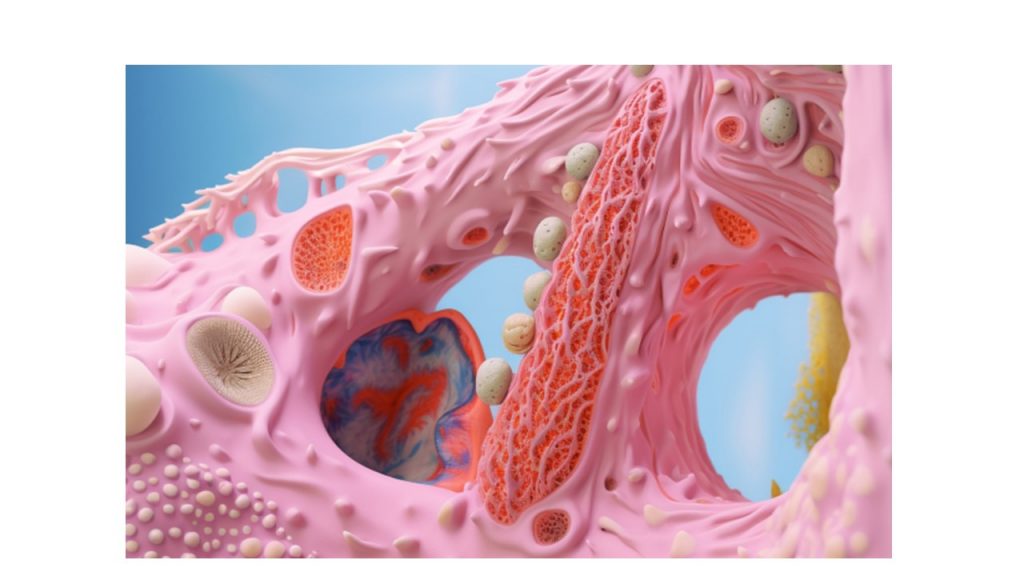 ---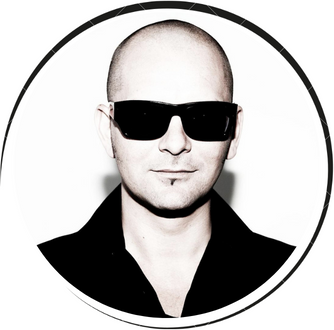 Artist Name: Frederik De Wilde
Artist Website: frederik-de-wilde.com
Name of the Project: FoodMuse.ai
Project Description:
FoodMuse.ai aims to investigate new food related experiences and narratives through technology driven rituals. These rituals are designed to create a stronger sense of empathy and connection with food production and consumption.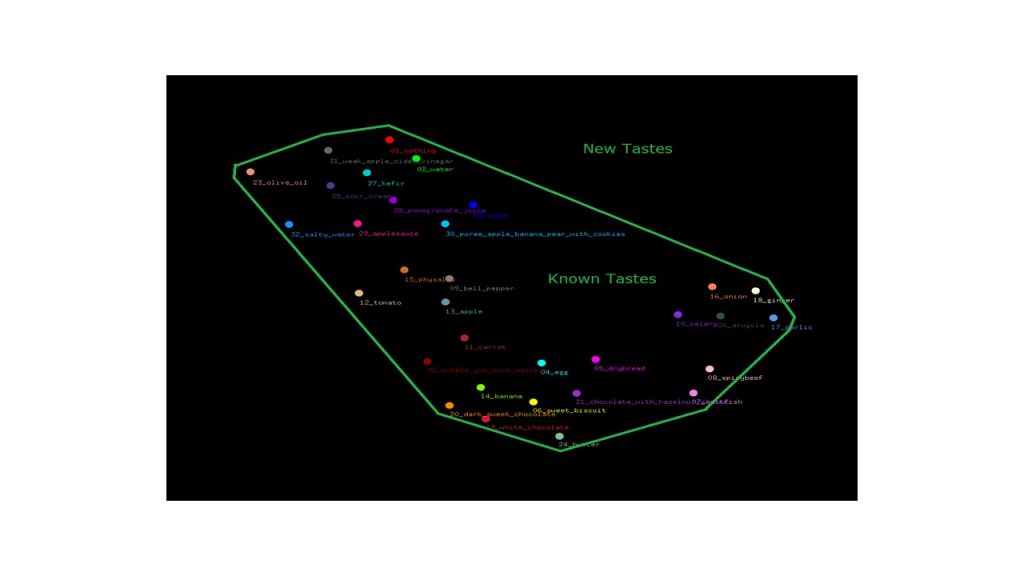 ---
MUSAE First Art-Tech Residency
Selected artists will participate in the first MUSAE residency program, whereby following and applying the Design Futures Art-driven (DFA) method and receiving mentoring support, they will develop future scenarios as critical visions of the future, based on one of the three thematic tracks and with a critical reflection on one of the technologies – AI, Robotics, and Wearables.
About
MUSAE is a Horizon Europe project that defines an innovative model to integrate artistic collaboration in the (European) Digital Innovation Hubs (E-DIHs) through the Design Futures Art-driven (DFA) method to help companies anticipate innovative products and services for the future of food to improve human and planetary well-being. Based on the innovative DFA methodology based on creativity, art-driven innovation, and future thinking to guide tech-driven businesses in envisioning new solutions using Artificial Intelligence (AI), Robotics, and Wearables technologies to improve the sustainability of the food value chain. 
MUSAE aims to bring together artists, SMEs, and experts in the field of nutrition and technologies to collaborate by exploring future scenarios and creating ground-breaking solutions that address some of the most pressing issues facing our society today in food systems.
More info about the MUSAE project –
MUSAE Open Call Thematic Tracks
The proposal of applicants should address one of the three thematic tracks, which are recognized as emerging trends in the area of Food as Medicine:
Reducing Carbon Footprint in Dietary Behavior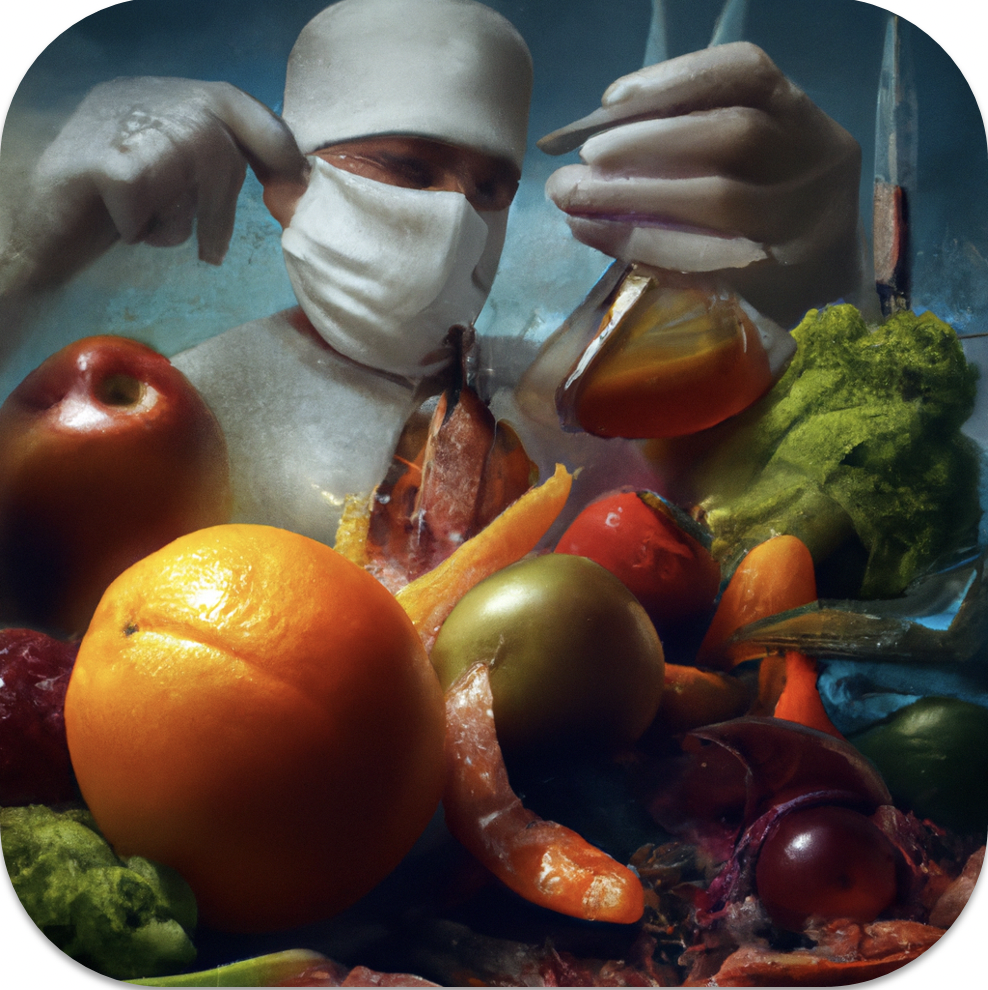 The population of the world is expected to rise to between 9.4 to 10.2 billion by 2050. With this increasing population comes an increasing demand for food. In order to provide enough nutritious food for future generations we must change our dietary habits and switch to more sustainable eating patterns.  
–How can we switch to more sustainable diets while meeting our nutrient requirements? 
–How can we produce foods with lower carbon footprints? 
–Are new meat alternatives healthy?
Role of Food in Holistic Human Well-Being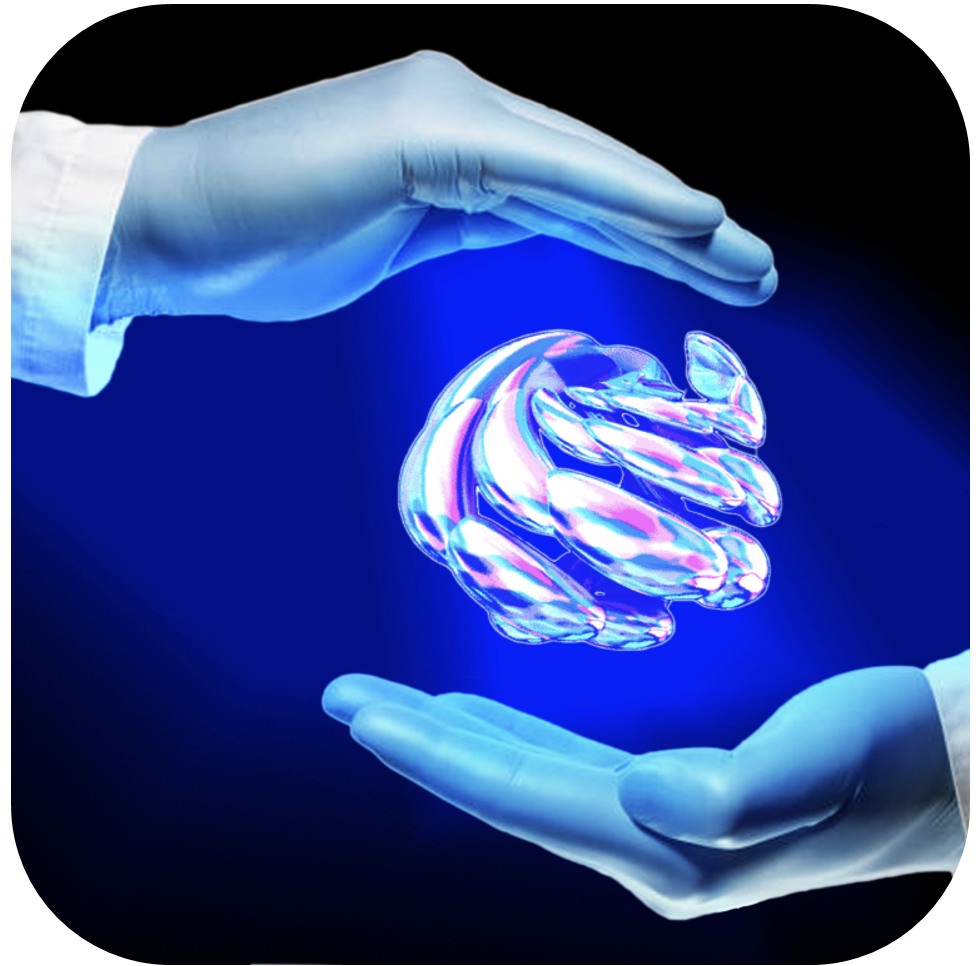 Holistic health refers to the health of the whole person, encompassing five key dimensions – physical, emotional, social, mental, and spiritual well-being. There is a large and growing body of evidence that supports that the intake of certain nutrients, food groups, and dietary patterns positively influences health and promotes the prevention of non-communicable diseases. The development of strategies that enable individuals to change their dietary behaviour and promote a great awareness of the link between diet and health is needed.  
–How can we increase whole grains, fruits, and vegetables while decreasing salt intake? 
–How can we enable people to make healthy food choices? 
–Can we develop personalized approaches to enable people to make healthier choices? 
–How can we develop new and innovative approaches to communicate the benefits of food? 
Rethinking The Food Chain in Our Environment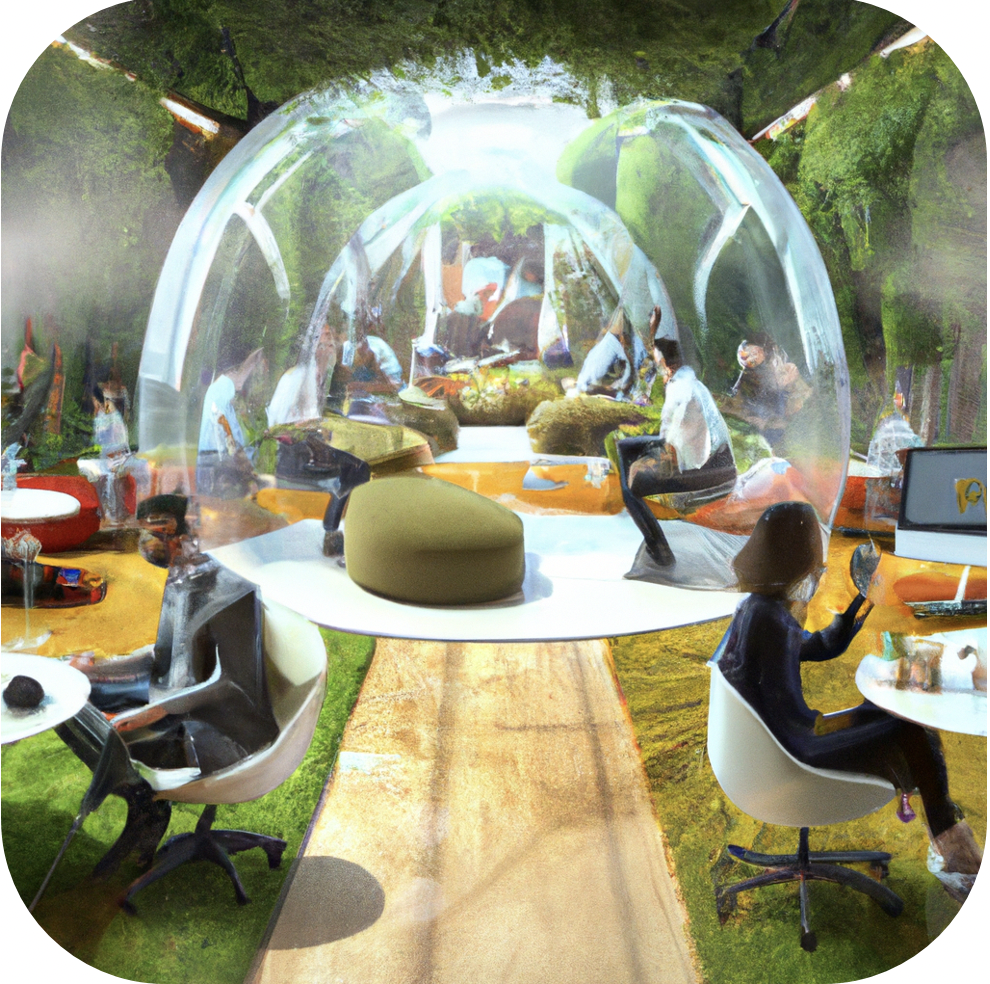 We need to reshape food supply chains to stay resilient during and beyond current environmental, political, and economic crises. Components of the food chain involve production, handling and storage, processing and packaging, distribution, retail, consumers, and waste. 
–Can we develop new innovations to reduce food waste? 
–Can short supply chains play a role? 
–What innovations are needed to support food security for all?