S+T+ARTS Residencies on water management challenges: Updates from the research phase
S+T+ARTS residencies have kicked of and STARTS4Water selected artists-in-residency are during the last months exploring the theme with the support of their hosting organisations. All STARTS4Water challenges are diverse and site-specific, they do point however to the fact that arts, science and technology provide a fertile ground of exploration for sustainable water management practices. Artists are being introduced to the local ecosystem, and with the support of experts they explore different parts of science and technology to inform their art work. In this article, we get a snapshot of the explorations of a few of the STARTS4Water artists-in-residence so far.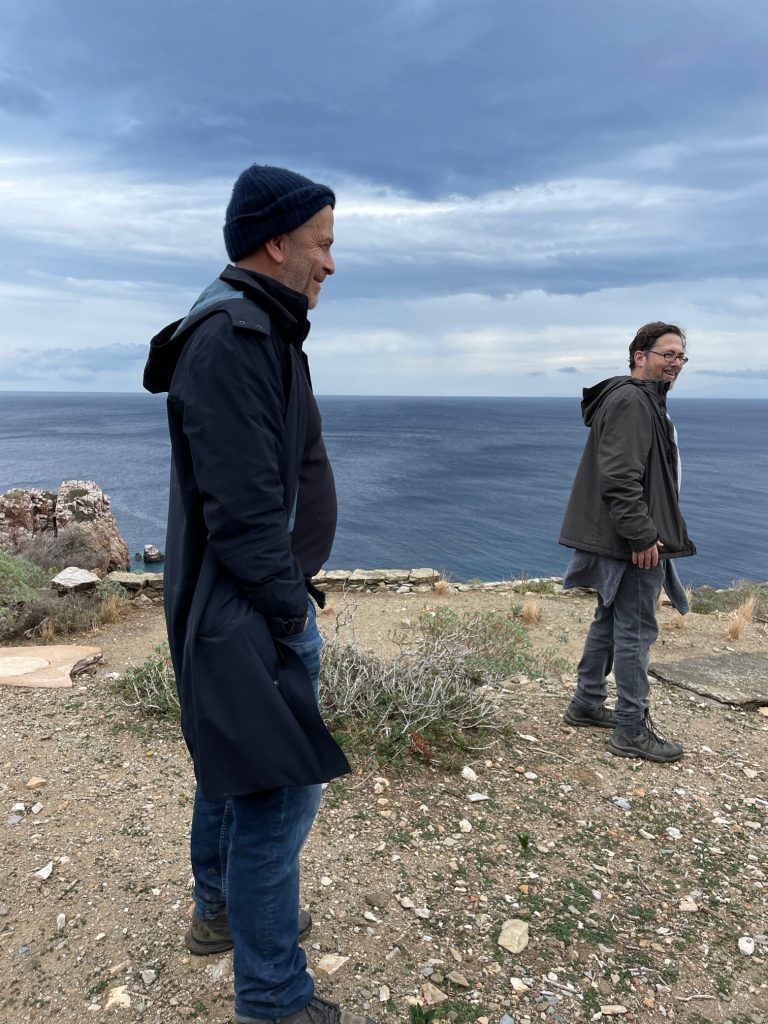 In November Joshua G. Stein started working on his project "Sediment as cultural heritage" within the S+T+ARTS residency at Cittadellarte-Fondazione Pistoletto and UNIDEE residency programs(Biella, Italy) for the regional challenge Rebuilding relationships with fluvial systems: exploring people's relationships with rivers and streams. The artist explored the hydrography of La Bessa Special Nature Reserve and visited the basin of the Sanctuary of Oropa, officially recognised as a UNESCO World Heritage Site and the Cervo Valley. He deepened his research through some historical archives in the Biella area (DocBi, Oropa Sanctuary, Centro Documentazione Alta Valle Cervo), studying the relationship with fluvial systems from a cultural, historical, and industrial point of view. Moreover, he visited a sewage treatment plant to understand the wastewater processes, Sellalab headquarter, and some rice fields to know more about water use in rice production. During the Local Expert Group meeting organised in Biella at Cittadellarte, the experts introduced how the theme of sediment concerning water and river systems relates to their work and their specific discipline. During the Local Expert Group meeting organised in Turin at the Politecnico, the professors and researchers pointed out the connection between Joshua's project and their discipline and field of research (climatology, hydraulic engineering, planning, and urbanism).
Haseeb Ahmed, Pharmaceutical Pollution artist-in-S+T+ART residency hosted by Luca School of Arts and GLUON wants to explore the journey that pharmaceuticals take from the point of human consumption and excretion to water streams and nonhuman life. When interviewed by Cato Boeschoten, he said that Questions such as 'how do the water sites deal with certain pollutants, especially when these pharmaceutical particles are so difficult to detect?' or 'how are pharmaceutical drugs such as birth control manufactured and what are their polluting elements?' are currently the driving force behind his research. He has met with private companies, delegates from different water sites, members of the university in Gent and pharmaceutical agents to find the answers.
Architects Carlos Loperena and Alexandros Vaitsos are two members of DECA Architecture collective that are hosted by Ohi Pezoume/ UrbanDig project's residency, Cisterns know, at the island of Sifnos. The team concentrates more on issues related to how the community connects to new ways of understanding water-systems and to how technology may trigger their interest and ultimately involvement in water management. When asked by journalist Goosje Leeuwenstein, when will their research phase end, Carlos answered: "it will never end. Why cut off your source of information when it's that rich and abundant?". Alexandros and Carlos consider Poulati as a valuable case study of traditional water management practices. They are working on an installation, conceived as a mobile structure that will be moved to different public spaces on the island in the summer of 2022. Residents and visitors will be invited to interact with the installation in order to create of a common understanding of the storage capacity and of the availability of water in Sifnos.
In November Emma Conley, Cathrine Kramer and Zack Denfeld, Center for Genomic Gastronomy artists began work on their S+T+ARTS residency: DROUGHT IN WATERLAND, commissioned by V2_and co-funded by STARTS4Water. To get familiar with the area they conducted interviews with experts (an engineer, a policy maker and a food forest farmer) who each spoke about the relationship between water management and land use, often touching on climate change and the role of plantings or farming within larger schemes. They also organized a trip to the Veluwe region, visiting sites of food production, cultural organizations and each of the three primary landscapes (heathland, forest and sand dunes) preserved in the "Museum of Landscape" that is Stichting Het Nationale Park De Hoge Veluwe.