STARTS Cross-Fertilization Programme: Nurturing Innovation and Business Growth
Some news from the Group Learning sessions!
We are thrilled to bring you the latest updates from the exciting work of the S+T+ARTS Cross-Fertilization Programme! Over the past few months, three exceptional projects – ALMA Toolkit, Urban Citizen Learning, and Rock Print – have been selected to participate in this groundbreaking initiative.
Each team has prepared a captivating video presentation to showcase their projects' goals, achievements, and potential. These videos offer a glimpse into the innovative concepts driving ALMA Toolkit, Urban Citizen Learning, and Rock Print. We encourage you to watch these presentations and witness the passion and dedication that fuels these remarkable ventures!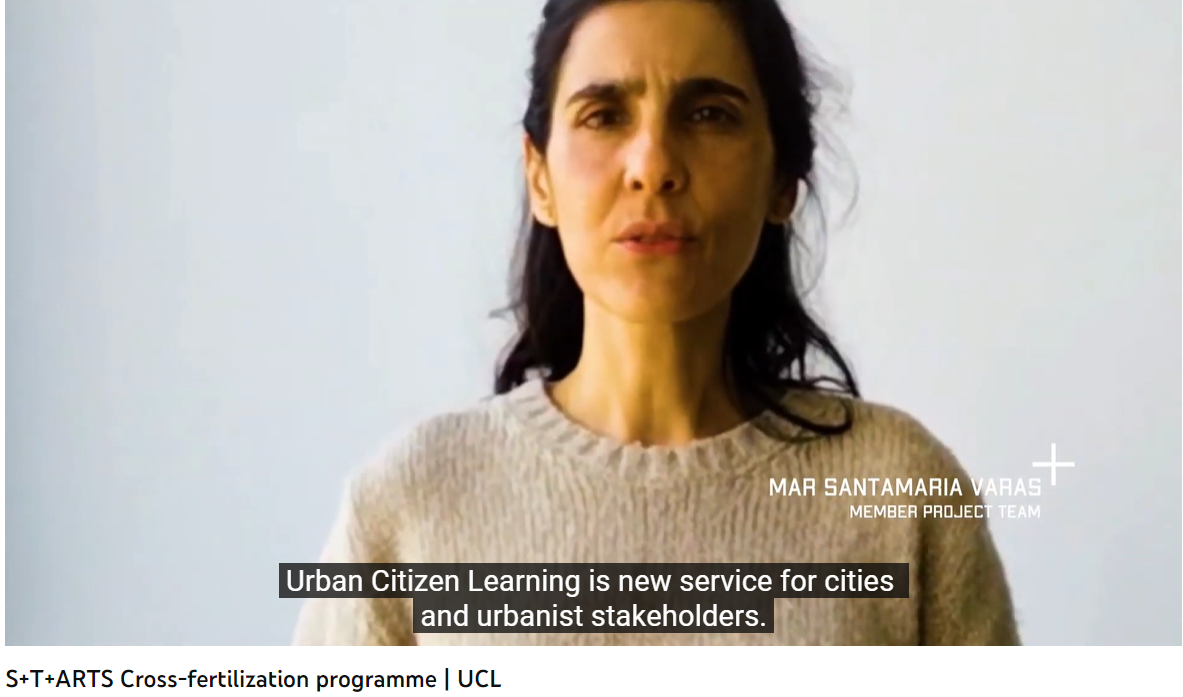 Dedicated to helping these innovative ventures develop their businesses, the programme has facilitated a series of group sessions focused on essential topics such as business models, marketing strategies, pitching, and public funding.
Business Models & Business Plans
During the first group session, the participating projects delved into the intricacies of crafting effective business models and plans. With insights from our expert Philippe Espanet (French Tech Grande Provence) and valuable peer feedback, the teams honed their business model to better align with the needs of their target market.
They explored different revenue streams and potential partnerships. They recognized the importance of diversifying their income sources to ensure long-term sustainability. The session provided them with valuable guidance on establishing mutually beneficial collaborations and optimizing their revenue-generating strategies.
Marketing Strategies
In the second group session, the teams delved into the realm of marketing, with our expert David Shabtaï, CEO of Glanum. They explored innovative approaches to effectively reach their audiences. How to create a compelling brand identity and craft a comprehensive marketing strategy; understanding customers' pain points, being able to position themselves as the go-to solution for their specific market.
Pitching
Pitching is a critical skill for any entrepreneur, and the STARTS Cross-Fertilization Programme prioritized honing this skill during the third group session. Each project received personalized coaching from Laurence Le Ny, VP Startup Ecosytem Creative Industries at Orange, on how to effectively communicate their ideas, showcase their unique value propositions, and inspire potential investors and partners.
Public Funding
From local to international level, there are different public funding programmes offering the opportunity to individuals or teams to develop their concepts, test their solutions and bring them to the market. Finding the best program and applying to it might be a difficult task. In this session, Ana Solange Leal, Senior Consultant and Head of the Research&Innovation Unit, at INOVA+, guided the Cross-Fertilization Teams throughout the different public funding programmes, with a especial focus on EU-level programmes, presenting the key steps to select the best program and how to apply.
Upcoming Focus: Fundraising
As the programme moves forward, the next group session will focus on different fundraising strategies. Recognizing the vital importance of securing financial resources, the teams will learn about various fundraising avenues, including grants, venture capital, and crowdfunding. By equipping themselves with in-depth knowledge of these funding options, the projects aim to propel their growth and expand their impact.
The STARTS Cross-Fertilization Programme continues to be a catalyst for innovation and business growth, empowering projects that merge science, technology, and the arts.