Interview with S+T+ARTS artists-in-residency Robertina Šebjanič and Marjan Žitnik for the STARTS4Water challenge "Zero Pollution Adriatic".
ST+ARTS4WATER partner UR institute is hosting artists Robertina Šebjanič and Marjan Žitnik, who are working on the challenge "Zero Pollution Adriatic". Together they investigate the pollution in the Adriatic sea: the levels, volumes, sources and hopefully the solutions. With Dubrovnik (CR) as their focus, the duo is currently in the middle of their research phase.
What inspired you to apply to the open call of Zero Pollution Adriatic?
"The Zero Pollution Challenge was very interesting to me, since I have experience with the topic, with the Adriatic sea and different levels of pollution," Robertina tells me. "The human impact on aquatic environments has intrigued me for the last decade. I am familiar with marine biologyand always try to combine art, science and technology in different contexts. With ST+ARTS4WATER I have the possibility to enter the topic on a wider scale."
Marjan, a computer engineering graduate who lives in Dubrovnik: "Since a young age I have been passionate about the sea. Most of the people in Dubrovnik are, since everyone benefits from the sea: for consumption, recreational purposes, tourism and so on. Within digitizing the sea lie many opportunities that are still unexplored. Robertina and I saw both our expertise and passion combined in ST+ARTS4WATER and decided to apply."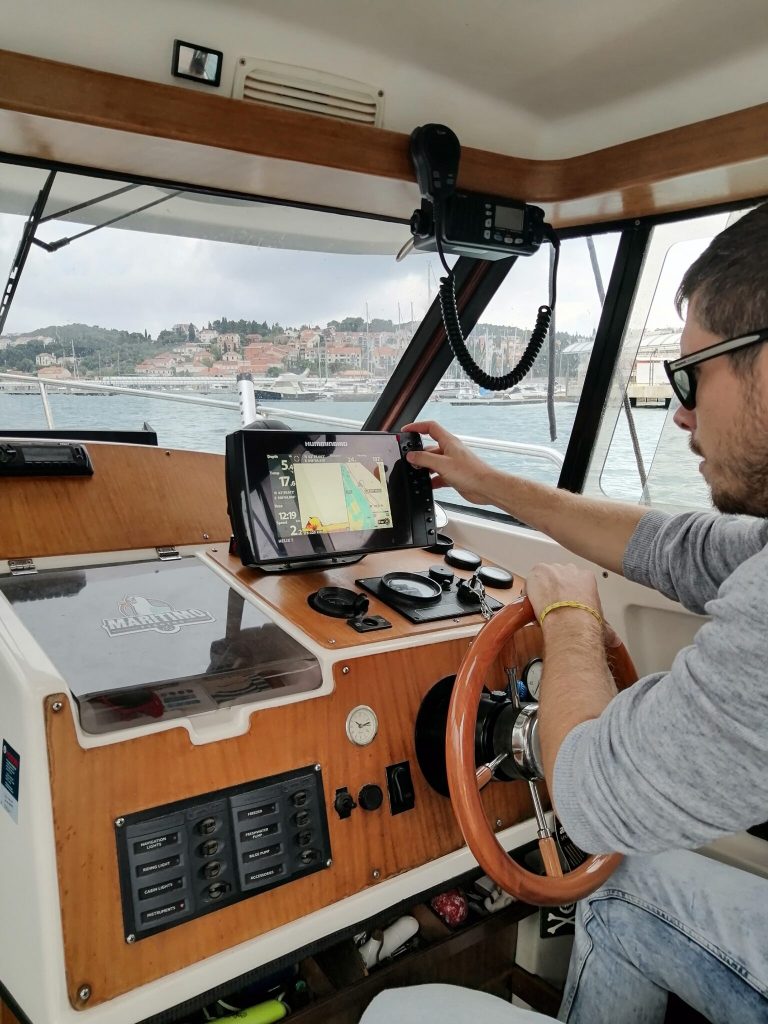 The project is divided into three stages, the first one being social innovation. How does one talk about sustainability in a city where tourism makes up a large portion of the local economy?
Robertina: "UR Institute arranged a meeting with the city municipality and several departments. We discussed how to think sustainable in the future, and what sustainable tourism looks like." Marjan continues: "In this stage we will try to prevent pollution as much as possible through workshops, raising awareness and the guidelines we will create for the tourist industry located in Dubrovnik."
The second stage is technological innovation, where the duo will focus on detecting pollution.
"We will develop a smart underwater reef, with sensors that observe temperature, pH and oxygen levels. We will use AI to compare several different locations and hopefully detect pollutants with our obtained data. In that case, we will help the government to react as quickly as possible when the quality of the water is in potential danger."
The third and final stage will be their art piece.
During their research, they found inspiration in sea urchins. "Sea urchins will probably be the centre of attention. They are water filtering animals, which will be useful in our research. We will execute lab experiments to investigate the influence of the pollutants on sea urchins. And we will also use them for our branding and design to be used by developing a workshop and social innovation strategy."
Your project has caught the attention of many people already, who are you collaborating with thus far?
"We've had many meetings and more planned in the future. We've met with local stakeholders, various administrative departments of the City of Dubrovnik, Dubrovnik water supply, Ombla Water Treatment Plant. and the Institute for Marine and Coastal Research of the University of Dubrovnik, among other local institutions."
Now, what is your next step?
Robertina: "In November we entered our research phase in which we looked into empathic strategies, social and technological engagements. Now we are executing and looking at different results during the development. By the end of April we will know exactly what will be our next step in finishing up the artwork and the results of the research and development on the level of biology, technology and social engagement"
And of course, the art piece, any developments?
"I think it would be cool to use our data for our art piece. It could be recorded data or even live data coming in from our devices." Marjan says.
Robertina's answer to my question is that there are definitely developments, but we should reconnect in April.
Is this a cliffhanger?
Yes.
Text: Goosje Leeuwenstein