The S+T+ARTS CROSS-FERTILIZATION PROGRAM is ending. This program was founded by S+T+ARTS PRIZE and ambitioned to support past S+T+ARTS PRIZE winners and honorary mentions to further develop their projects and have greater social, economic and sustainable impacts.
Three projects were supported by this Program: ALMA TOOLKIT, UCL and RP3DPSE. We are glad to share the successful results of the ALMA TOOLKIT project and its ambitious plans for the future.

ALMA was founded by Giulia Tomasello, Isabel Farina, Ryo Mizuta and Tommaso Busolo, a team of designers, medical anthropologists and technology researchers interested in the female intimacy and that, since 2018, are creating technologies and platforms to change the culture around women's bodies.
In their project "ALMA TOOLKIT", the team explores the remaining taboos around the female body and knowledge gaps in vaginal health, and proposes tools to empower people with vaginas, democratise and destigmatise intimate health learning and empower individuals to self-manage their bodies. Based on interdisciplinary and citizen participatory methodologies, the team developed the ALMA TOOLKIT, a kit gathering: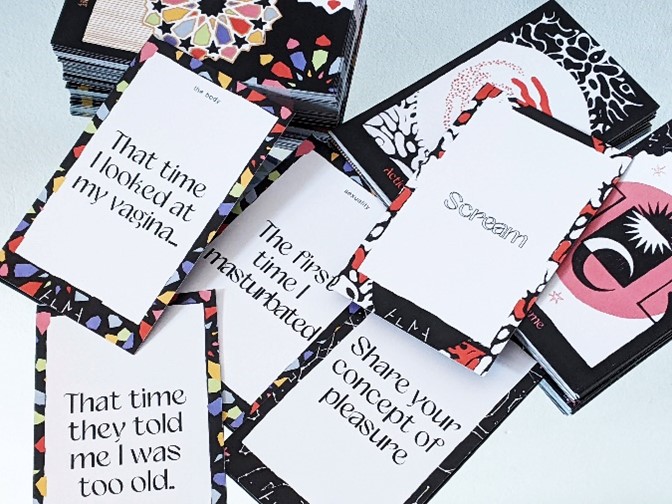 1) a card game "Speaking Bitterness", to support the creation of a circle of gender oppressed people, to create their own ritual of a safe space for sharing and to motivate consciousness raising. The card game encourages storytelling and mutual listening.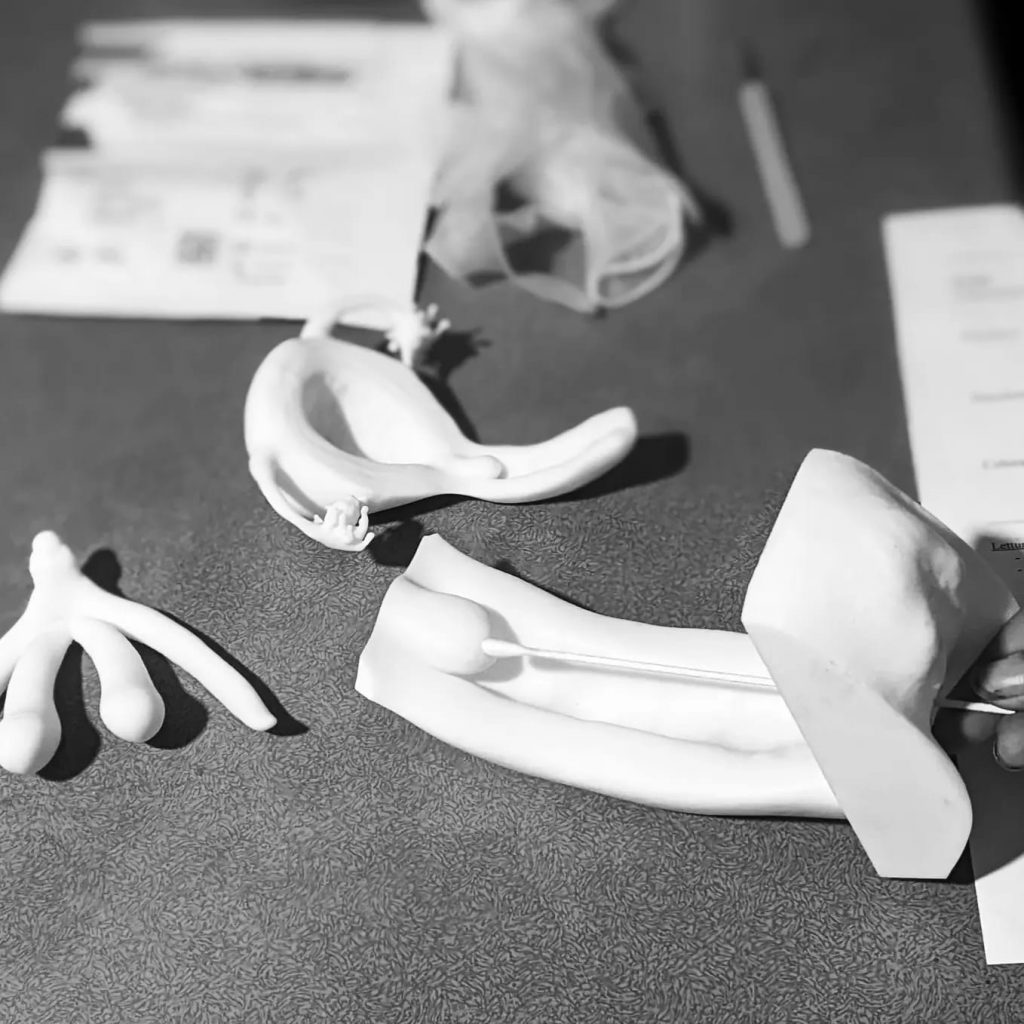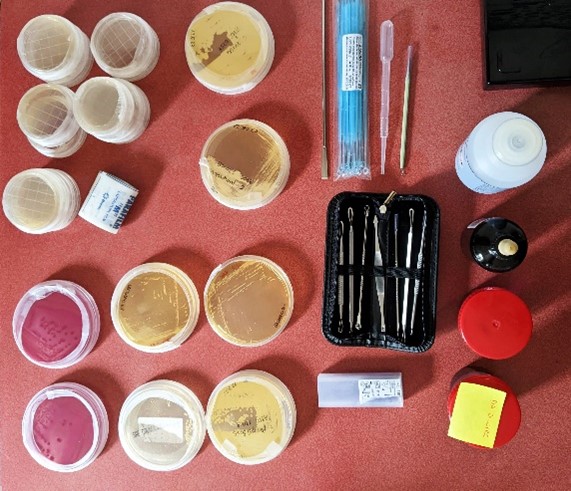 2) a learning and showing experience "Self-exploration", a collective experience through which participants are motivated to self-perform a gynaecological examination. The experience is supported with speculums and 3D printed anatomical models of vulvas designed by ALMA.
© Photos: ALMA.
3) and the "Biofilie Educational Lab", a kitchen-based educational lab that follows a protocol developed to teach about the vaginal microbiome.
The kit's innovativeness relies on its comprehensive, holistic and participatory approach, and accessibility, as so far, no comprehensive tools exist and what exists is not accessible, limited or fragmented.
The ALMA TOOLKIT will be ready to use by others by the end of 2023 and will be easy-to-access.
The Team is on their way to an ambitious and relevant pathway, with big plans for the future.
If you are interested in the ALMA project, you can find their contacts here: https://al-ma.org/
ALMA TOOLKIT will be available through different platforms and services:
Open source use
Trainings on female body and the toolkit
Workshops / Bootcamps organisation
Consultancy and customization of toolkit
Book a service or become a friend of ALMA project, by contacting them at hello@al-ma.org

Technical setting needs for ALMA TOOLKIT workshop:
Wet-lab or workshop space to recreate a 'kitchen-lab'
Safe space to conduce the Self-exploration workshop – able to host around 15 people max.
Community of people interested to self-manage their bodies
Budget to purchase materials and tools
Budget to cover travel expenses and fee for two member of ALMA team
Access more pictures on the ALMA TOOLKIT on the S+T+ARTS' Flickr account here.