S+T+ARTS4Water Challenge and Residency
Biodiversity in Port of Rotterdam
Host / Region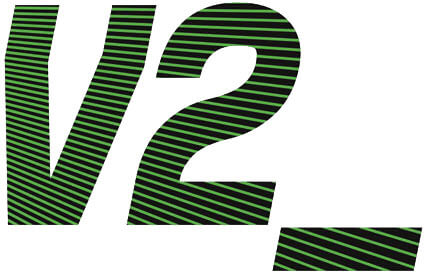 Abstract
Port of Rotterdam, the largest in Europe, is a national icon. Yet there is very little awareness of the port's capacity to shelter, nurture and harbour marine life, and of the need to sustain and expand its marine ecosystem.
This residency focuses on cultivating sustainable interaction between a man made port and the marine life within it.
Keywords
port environment, marine ecosystem, sustainability, biodiversity, resilient development, eDNA determination, fish tagging technology, artificial reef construction, in-situ underwater sound measurement, data collection and information design.
Description of the regional challenge
Port of Rotterdam is an unexpected haven for marine species. The large port's industrial complex has both a positive and a negative impact on the marine habitat's natural biodiversity.
It offers many places in which to shelter: shallow banks, quiet basins and deep thoroughfares. In the port, sweet and saltwater meet. It is also the only place in the Netherlands in which fish can migrate inland from the sea without encountering barriers. Yet it also encompasses some of the busiest shipping lanes in Europe, which bring about the problems of sound pollution and oil spills, amongst other things.
Region information
Port of Rotterdam is located in the middle of the Rhine-Meuse-Scheldt Delta and measures 105 square kilometres. The main waterway is the Nieuwe Waterweg (New Waterway), a large canal completed in 1872 that connects the Rhine and Meuse rivers to the North Sea.
Port of Rotterdam consists of the city centre's historic harbour area, including Delfshaven; the Maashaven/ Rijnhaven/Feijenoord complex; the harbours around Nieuw-Mathenesse, Waalhaven, Vondelingenplaat, Eemhaven, Botlek and Europoort; and the reclaimed Maasvlakte area, which projects into the North Sea.
How is the mission S+T+ARTS driven?
The project will contribute to the sustainable management of Port of Rotterdam's marine ecosystem.
It will focus on the potential opportunities offered up by eDNA determination, fish tagging technology, in-situ underwater sound measurement, data collection and information design, autonomous underwater vehicles (AUVs) etc. It will do so in order to analyse DNA-traces, gather data about fish movements, study underwater life and involve residents of the area directly.
The project aims to transform everyday thinking about the port area and the ways in which to conserve and sustainably use its marine ecosystem.
Artist-in-residency

Mark IJzerman is an interdisciplinary artist working on the intersection of ecology and media art. IJzermanuses digital technologies to create processes that have their own agency, to make works creating intimacy between us and the other-than-human. His work is always informed by field research as well as working with other professionals. He is the 2022 recipient of the S+T+ARTS4Water 'Biodiversity in the Rotterdam Port'
residency hosted by V2_, which he is currently working on. He has performed his A/V works at various media art festivals around Europe (Rewire Festival, Meakusma, Transmediale/CTM Vorspiel, LeGuess Who?, FIBER Festival, Mapping Festival) and has most recently exhibited works at MU in Eindhoven, Art Center Nabi in Seoul, _V2 in
Rotterdam, De Lakenhal in Leiden and on the International Space Station. IJzerman is a tutor at Ecology Futures MA at the Master Institute of Visual Cultures in Den Bosch, where together with his students he looks at how sensory technologies can be used to address climate emergency through experiential projects. He is a part of the new media collective Zesbaans and runs the sound art blog Everyday Listening.
Artists' statement
For my S+T+ARTS4Water residency, I've taken the Australian tubeworm as a starting point. This is a small species that is becoming more common as waters warm up thanks to our climate emergency. This species is often seen as a pest because their reefs form on ships and can block infrastructures across the Netherlands, from Amsterdam's canals to the port of Rotterdam. With the support of several biologists, ecologists, and planologists, I have spent the last nine months researching the entanglement of biodiversity, the history and futures of the port area, and social constructs about the port. I'm collaborating with the Australian tubeworm in the port, we are creating overgrown sculptures. On a social level, I have worked with a shanty choir consisting of men who used to work in the port of Rotterdam. These elements will soon come together in my final work, that questions the future of the port area and all its inhabitants.
Residency support network
Statements from Local Experts
"IJzerman's first challenge was to 'meet' the sea creature. "I immediately went there with a scoop but was left disappointed. On my own, I felt a bit lost in the large port." Most people he got in contact with were desktop researchers: very helpful in providing scientific articles but some never even laid eyes on the creatures they were devoting all their research to. "Weird, isn't it? I realised that if I never held a tubeworm in my hands, how could I say anything about it?" Désirée Kroep (Journalist)
"The residencies have a great capacity to resonate with people. Apart from the art + science + technology
cooperation, this is one of the key aspects of STARTS4Water that should be focused on." Anne Nigten
(The Patching Zone)
"In the Netherlands, the argumentation around 'natural landscapes' versus 'cultural landscapes' is a very interesting one. The case could be made that the Netherlands has no natural landscapes but has been wholly planned and made by man. This is an interesting context for residencies that reflect on and may end up doing interventions in this landscape, for they will always be interventions on top of earlier interventions." Anne Nigten (The Patching Zone)