THE ANNUAL STARTS PRIZE OF THE EUROPEAN COMMISSION AWARDS THE MOST PIONEERING COLLABORATIONS AND RESULTS AT THE NEXUS OF SCIENCE, TECHNOLOGY AND THE ARTS.
Two prizes, each with €20,000 prize money, are offered to honor innovative projects at the intersection of science, technology & the arts!
🏆 Grand Prize – Innovative Collaboration: honors innovative collaboration between industry or technology and the artistic (and creative) sectors that open up new avenues for innovation.
🏆 Grand Prize – Artistic Exploration: honors artistic research and works whose adoption by the arts has great potential to influence or change the use, application, or perception of technology.
---
And if you are still seeking inspiration, follow us on social media on a journey through winning projects from previous years.
We have first looked into how art & technology can meet and deal with data in innovative ways. Unlocking creation potential but also highlighting risks and pitfalls, with:
+ Meandering River, by onformative | Nominated in 2019;
+ Cloud Studies by Foresinc Architecture | Honarary Mention in 2021;
+ Data Garden, by Grow Your Own Cloud | Honarary Mention in 2021;
+ Oceans in Transformation, by Territorial Agency | S+T+ARTS Prize Winner in 2021.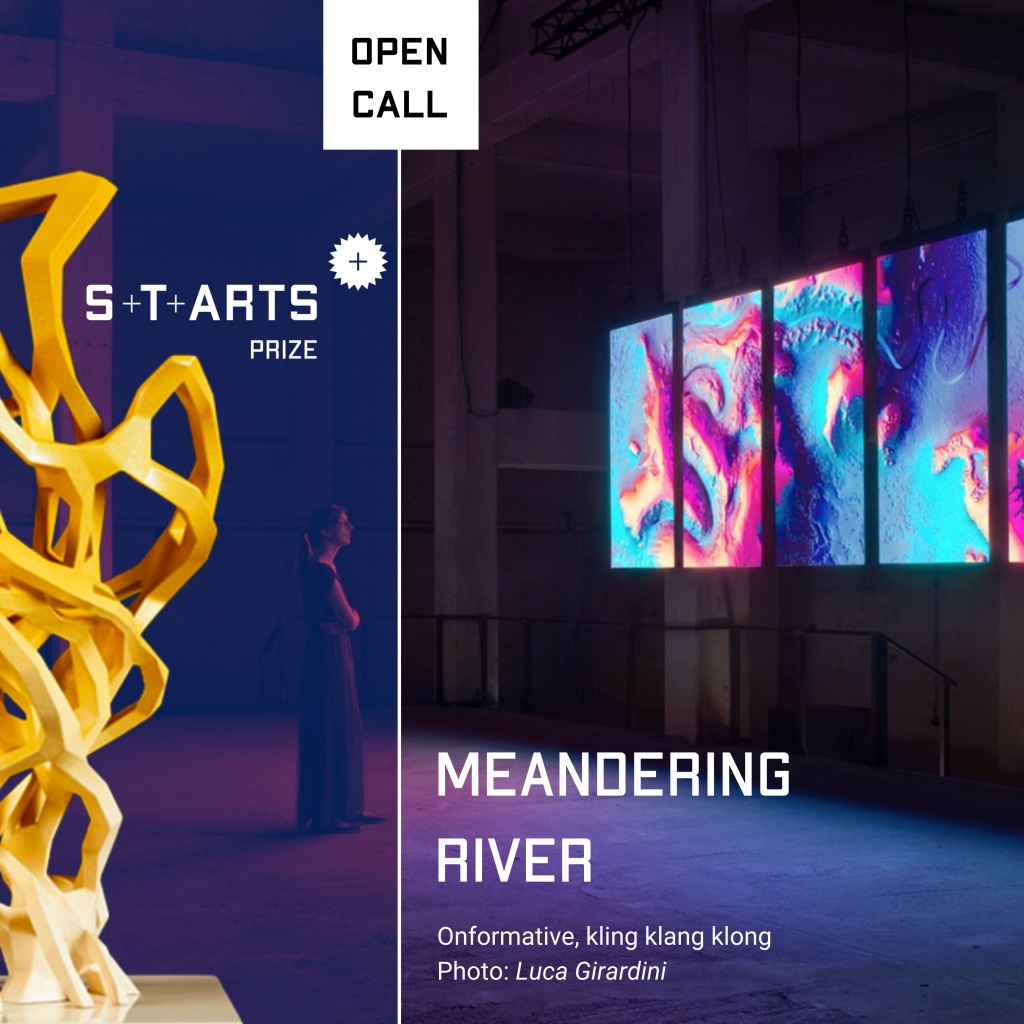 We then dived into another important theme to S+T+ARTS Prize is our relationship to nature and how we produce & consume energy.
Not only from a technological point of view, but also in terms of narratives and representations: how do we perceive ourselves in our environment and how do we relate to it? What can we learn from biological processes?
Four of past S+T+ARTS Prize winners and nominees illustrate this angle:
+ Remix el Barrio, by Fab Lab Barcelona | S+T+ARTS Prize winner in 2021;
+ The Living Light project, by Nova Innova | Honarary Mention in 2021;
+ Design by Decay, Decay by Design, by Andrea Ling | S+T+ARTS Prize winner in 2020;
+ The Growing Pavilion, by Biobased Creations | Honarary Mention in 2021.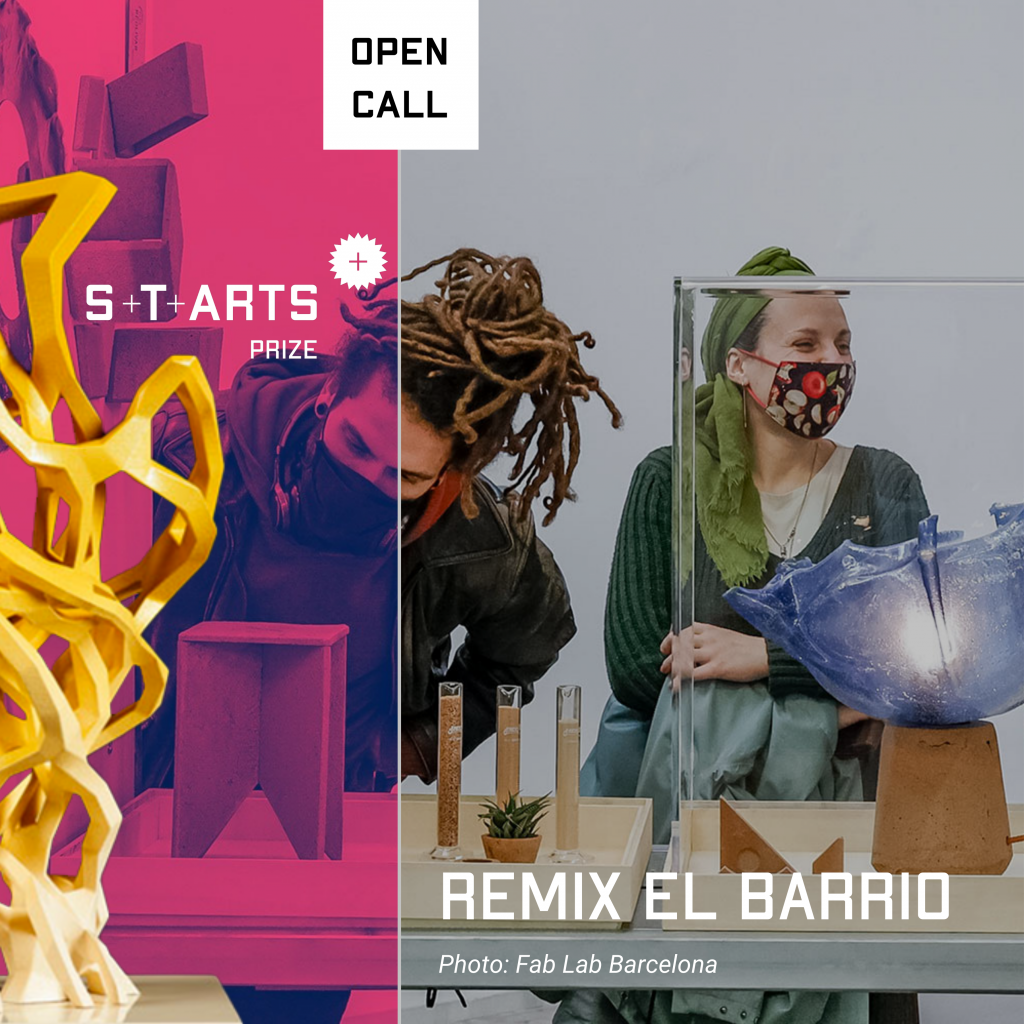 These past two weeks we have explored into how AI-generated content can shape one's worldview.
If we are to regain some control and agency over the technologies we use, it is key to find ways to better understand the complexity of AI systems and make the most of their innovative potentials, in a sustainable & inclusive manner.
Past S+T+ARTS winners and nominees we introduce below reflect on these issues from multiple perspectives: algorithms, smart assistants, spatial analysis and urban planning…
+ Theirtube, by Tomo Kihara | S+T+ARTS Prize nominee in 2021;
+ Project Alias, by Bjørn Karmann and Tore Knudsen | S+T+ARTS Prize winner in 2019;
+ Anatomy of an AI System, by Vladan Joler & Kate Crawford | S+T+ARTS Prize Honorary mention in 2019;
+ Ciutat Vella's Land-use Plan, by 300.000Km/s | S+T+ARTS Prize winner in 2019.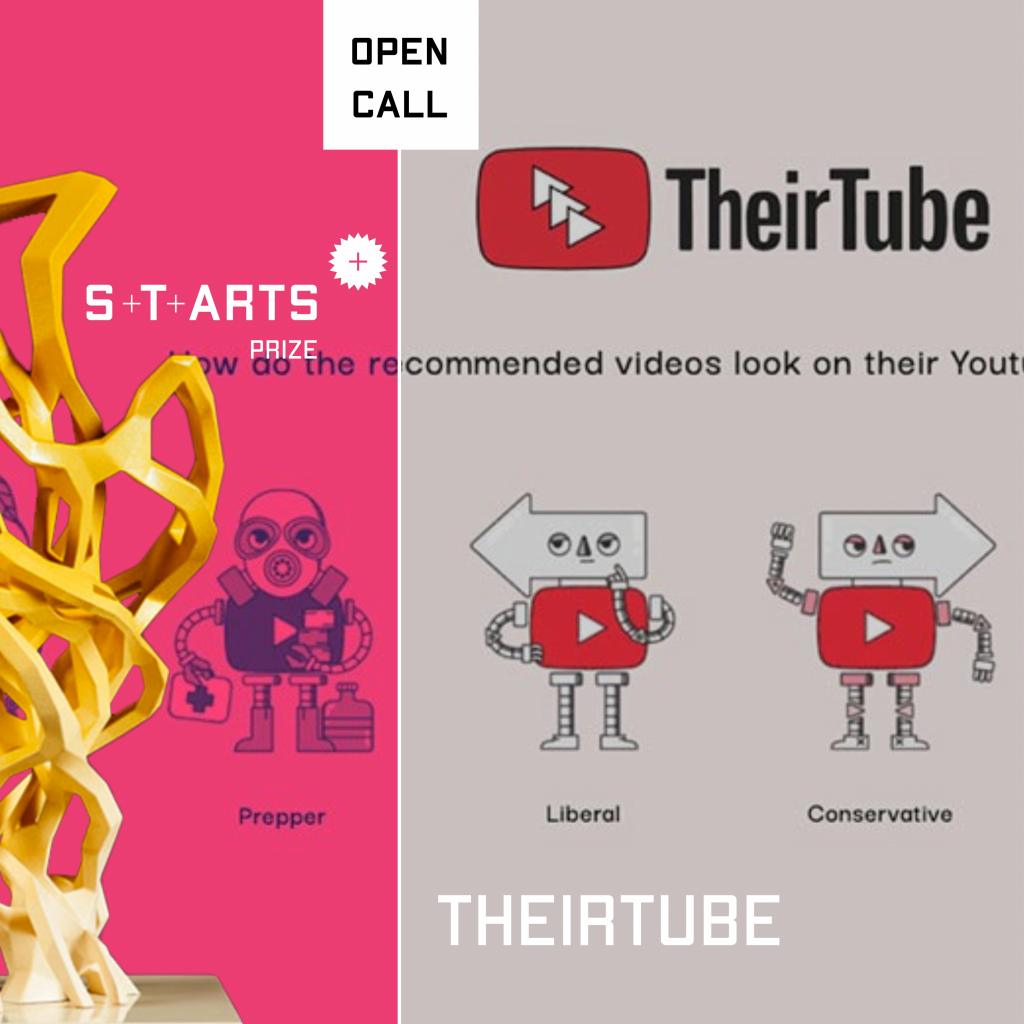 For the last two weeks of the open call, we focused on how to generate and use data to advance healthcare systems.
S+T+ARTS Prize selected projects from previous years have also sought to shed light on the potentials of technologies & AI to enhance the individual's capacity and agency towards their health. Here are some of them:
+ Constructing Connectivity, by Jessica Smarsch | S+T+ARTS Prize nominee in 2021;
+ CONTAIN, by OpenCell | S+T+ARTS Prize nominee in 2020;
+ Prosthetic Memory, by M. Eifler | S+T+ARTS Prize Honorary mention in 2020;
+ Future Flora, by Giulia Tomasello | S+T+ARTS Prize winner in 2018.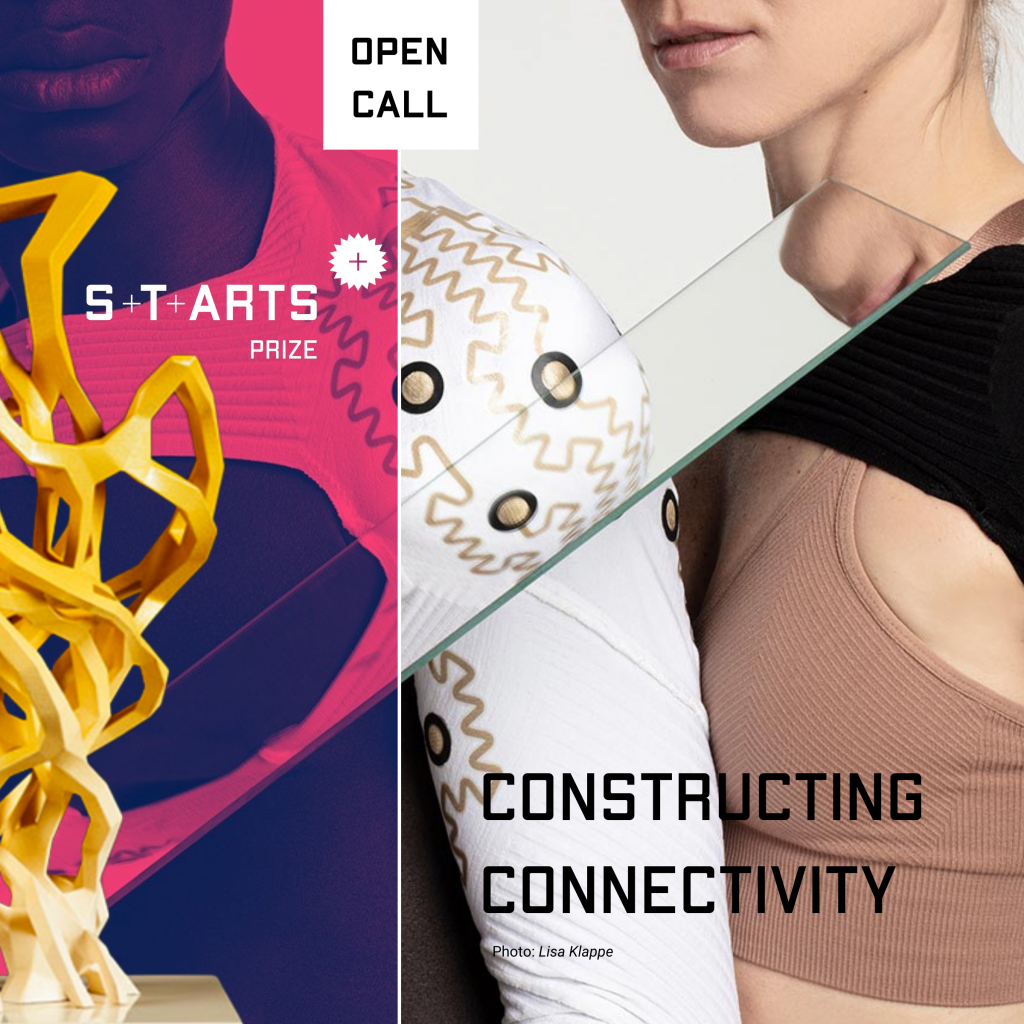 Do not miss the announcement of this year's winners, subscribe to our social media channels!