Exploring ourselves through technology – A critical eye from three art-tech projects
WOW Zone, 0 and Maenadeart are three of the projects selected for STARTS in MOTION 2021, that started at the beginning of the month.
We present them together because they have a lot in common: they generate dynamic and interactive spaces to explore our senses, memories and imagination through art and technology. Art works as the medium of inner experiences while bringing them in a shared dimension – through co-creation, art-tech storytelling and the translation of personal data in fresh generative artworks.
WOW Zone, 0 and Maenade.art show that a human-centered approach to technology can bring us closer to ourselves and our communities. Sensory perceptions are at the core of WOW Zone and 0, who invite us in immersive journeys in our bodily presence, where technologies interact with our sound sensitivity and visual experiences in the shared space of artistic performances and installations. On the other side, Maenade.art re-frames the personal relationship between the artist and the client in the light of in-house technology: an art-tech studio to bring your raw data and unveil their human meaning through the artist's critical eye.
WOW zone
WOW zone is designed as an Art Tech Experiential space & concept bringing to the public creative human centered experiences developed by both international and local networks of artists, collectives and studios. WOW zone aims at introducing various state-of-the-art and in-house technologies to the public, allowing the audience to shift from a consumer perspective to a critical reflective and creative approach to technology. "Experience" is a key-concept defining the WOW zone, where the audience is invited to explore a series of art-tech immersive journeys into art, body wellness, games and storytelling in both room-scale and VR, as well as to expand its knowledge in the context of art/sci/tech experiential workshops.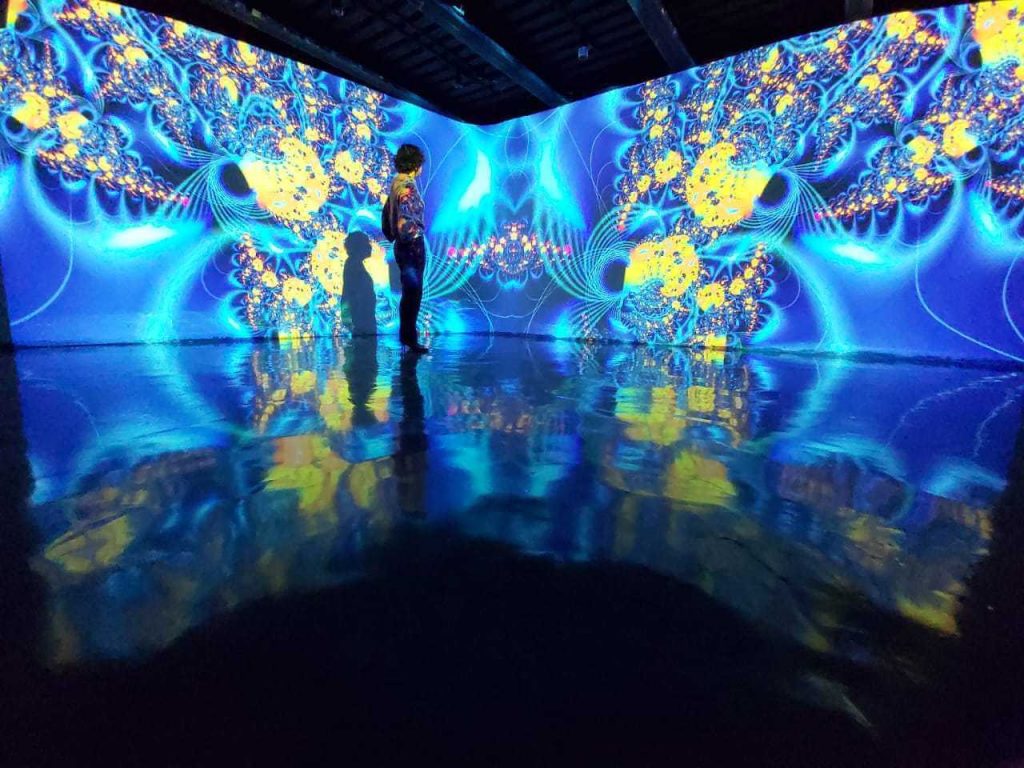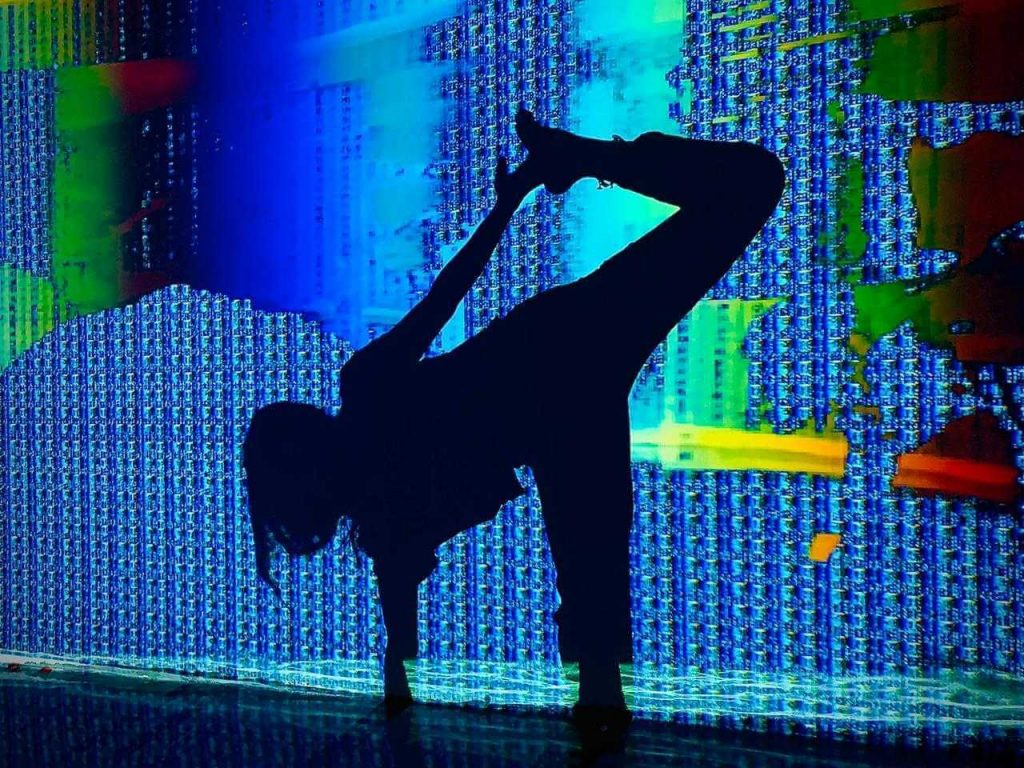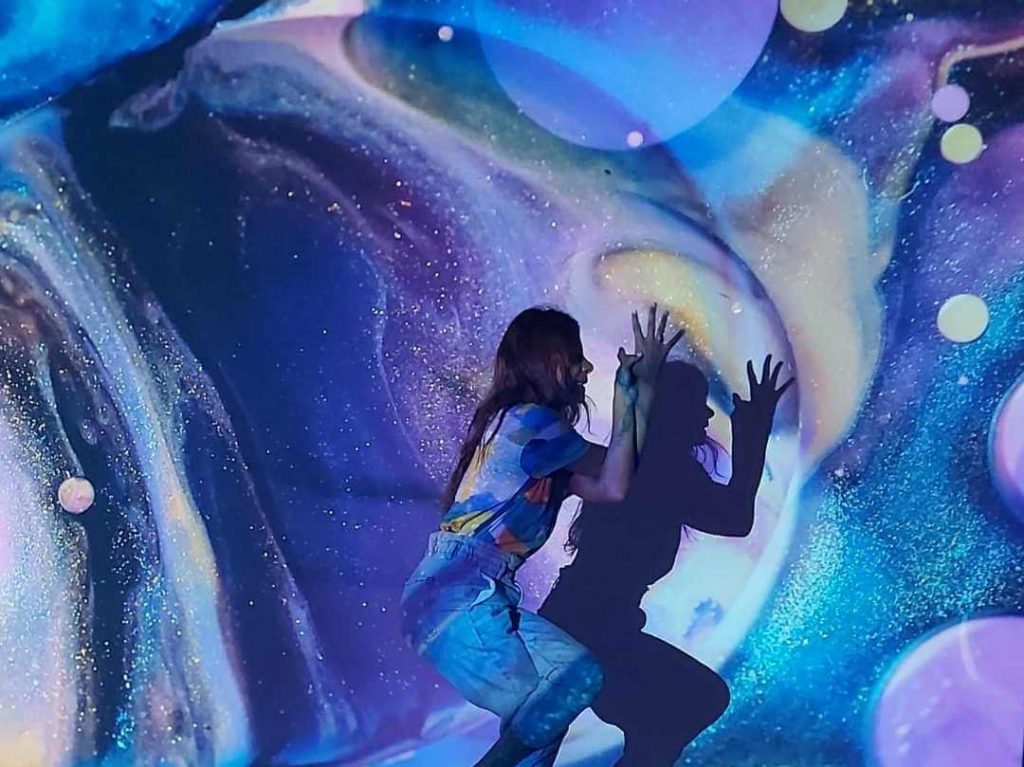 Pic 1: WOW zone, Art by Eric Wenger / Marilor Requet. Pic 2: WOW zone, Immersive Yoga with Reham Alaa. Art by Elena Kauffmann. Photo by Karim Imam. Pic 3: WOW zone, Immersive Yoga with Reham Alaa. Art by Oilhack
O
0 is an interactive artwork that involves the participant in a video art storytelling experience. 0 uses images, symbols, sound stimuli and an interactivity system to guide the participant through an intimate journey from dark to light, from absence to presence, evoking the primary experience of birth. Thanks to an infrared camera system, the participant's movements and gestures are detected, reconverted in digital actions and progressively integrated in the storytelling, which culminates in the representation of the encounter with him-/herself. 0 explores the potential of technologies to help the creation of a meaningful relationship with ourselves, liberating it from its narcissistic dimension and shifting the focus on self-consciousness.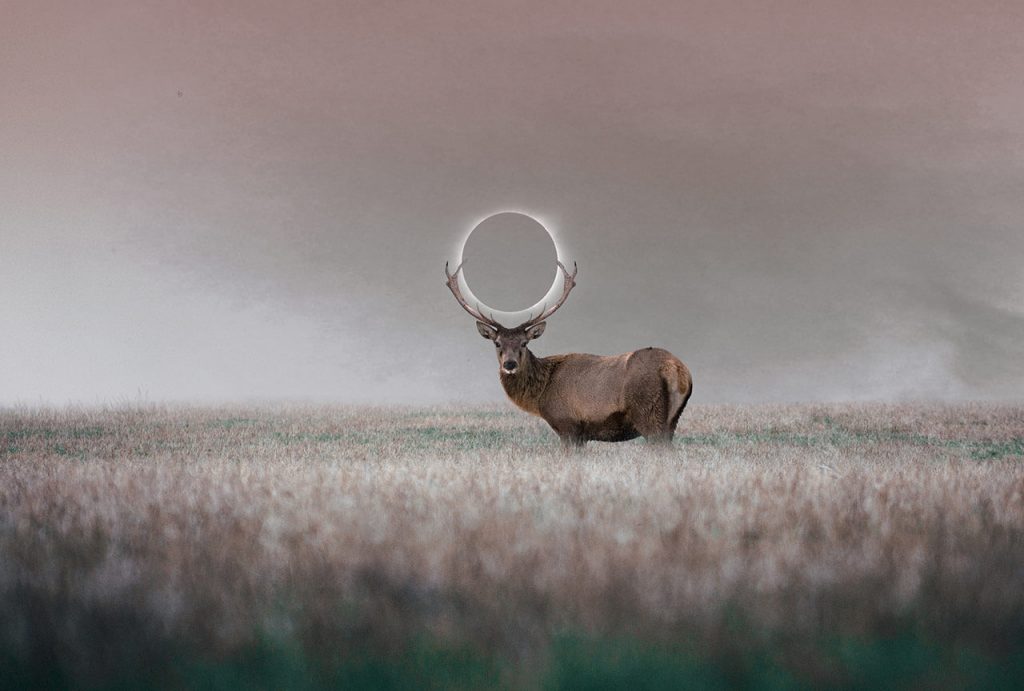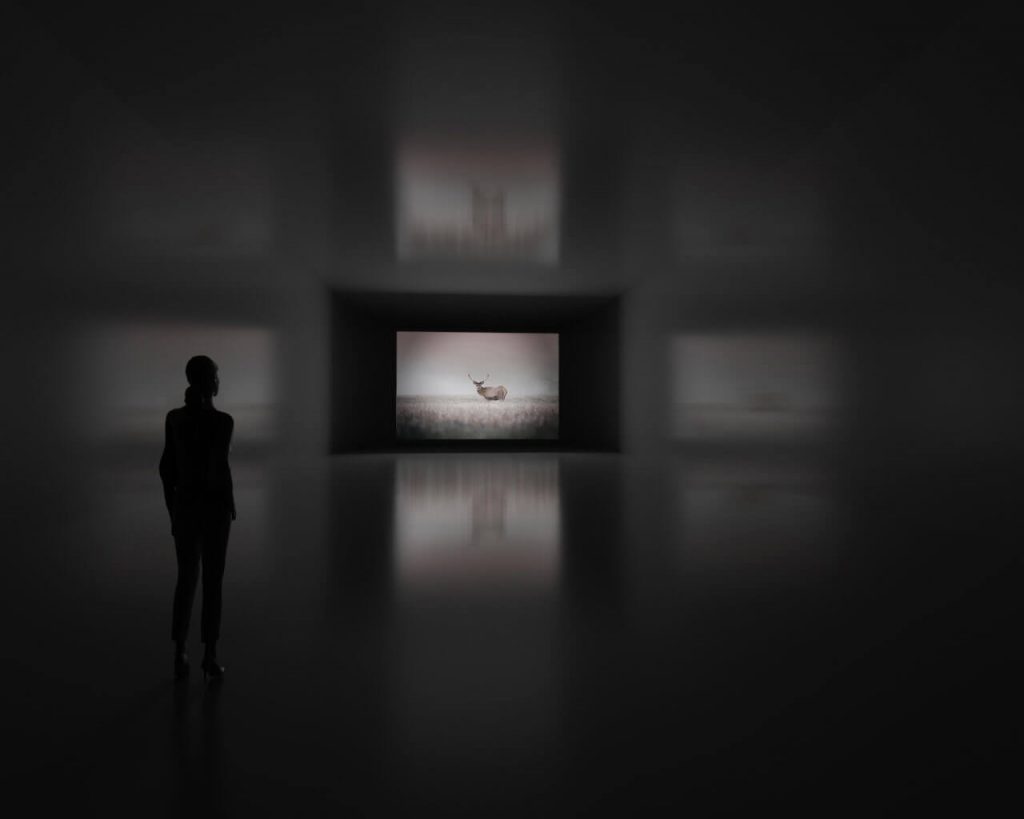 Pic 1: Iolanda Di Bonaventura, a picture from 0. Pic 2: Iolanda Di Bonaventura, a render-preview of the 0 installation.
MAENADE.ART
Maenade.art aims at providing a fresh human approach to generative art, by producing artefacts from personal data. Its goal is to explore meaningful visual representations for people through the interplay of Art, Design, Coding, and Engineering. The focal point in this process is the elaboration and humanisation of data: they aren't just converted in a visual way, but artistically reinterpreted. The first series of drawings – "Sound Portraits" – are a visual representation of audio fragments, such as a song, sound, or a conversation. The song representation starts from data, retrieving the soundwaves of the song, and are then uniquely interpreted by the artist through a coding process that reaches the paper with a DIY penplotter designed in-house. Maenade.art attaches a strong intimate value to computationally generated artefacts, starting from data input that hold a personal meaning to the individual.
Find more about Maenade.art here.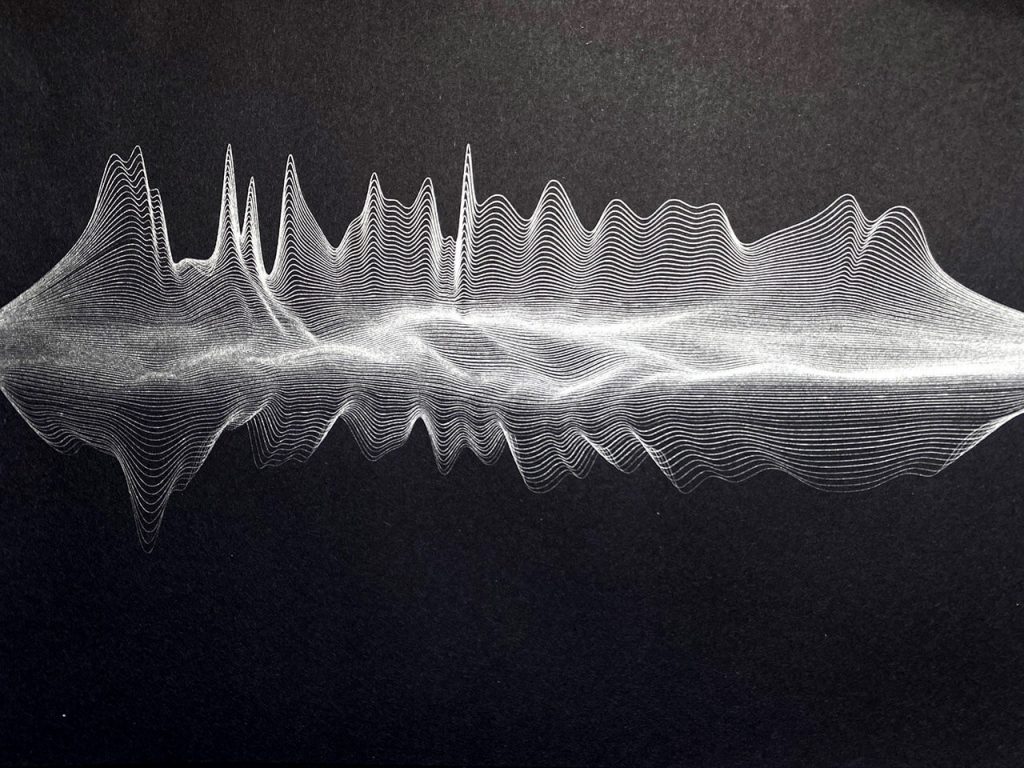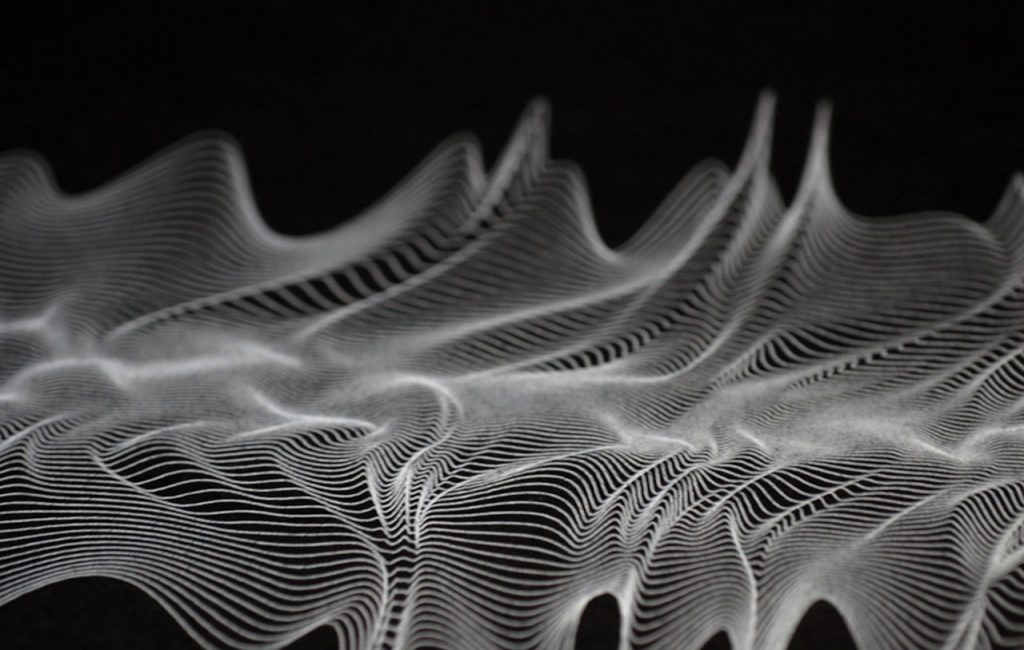 This is the second article that we release to feature the selected projects. You can see the first here on Feminism and diversity: questioning womanhood and post-colonial spaces.
Others will come soon, stay updated!