Communicate research through visual arts
Challenge accepted by RIVA Illustrations
AT S+T+ARTS, we accompany many teams of artists, technologists and researchers who have at heart to deliver a message and impulse critical thinking through their artwork. We support them, during residencies, mentoring sessions and capacitation services (as in STARTS in MOTION), and workshops, to communicate widely on their projects and generate impact on the public, policy makers, science and tech community, and the industry.
A few days ago, we have been contacted by two dynamic ladies, who we had a great conversation with, about the creative methods they propose through their agency, in particular comics. We enjoy the service, and wanted to share it with the S+T+ARTS community!
Science communication has become a fundamental element in the effort to disseminate scientific results and deliver accurate and understandable facts. In order to answer this challenge, Fiammetta Ghedini and Ahlem Abbaci Karabernou, two scientists turned respectively to science communication and research & innovation management, have created RIVA ILLUSTRATIONS.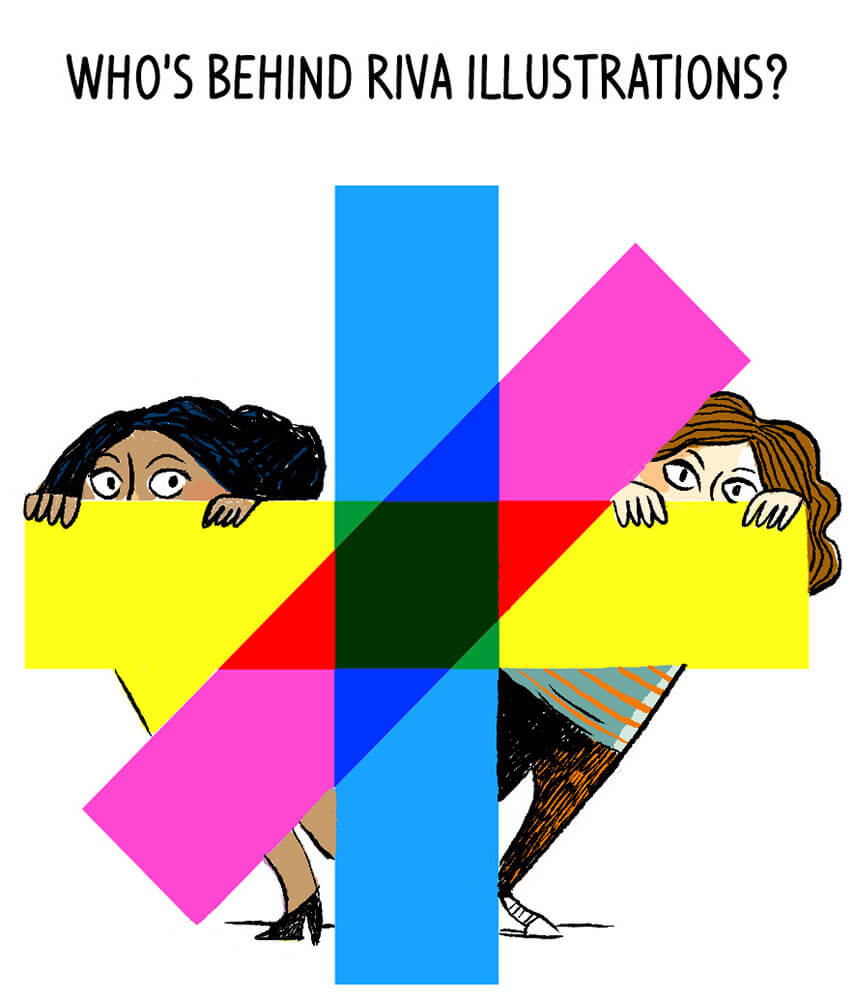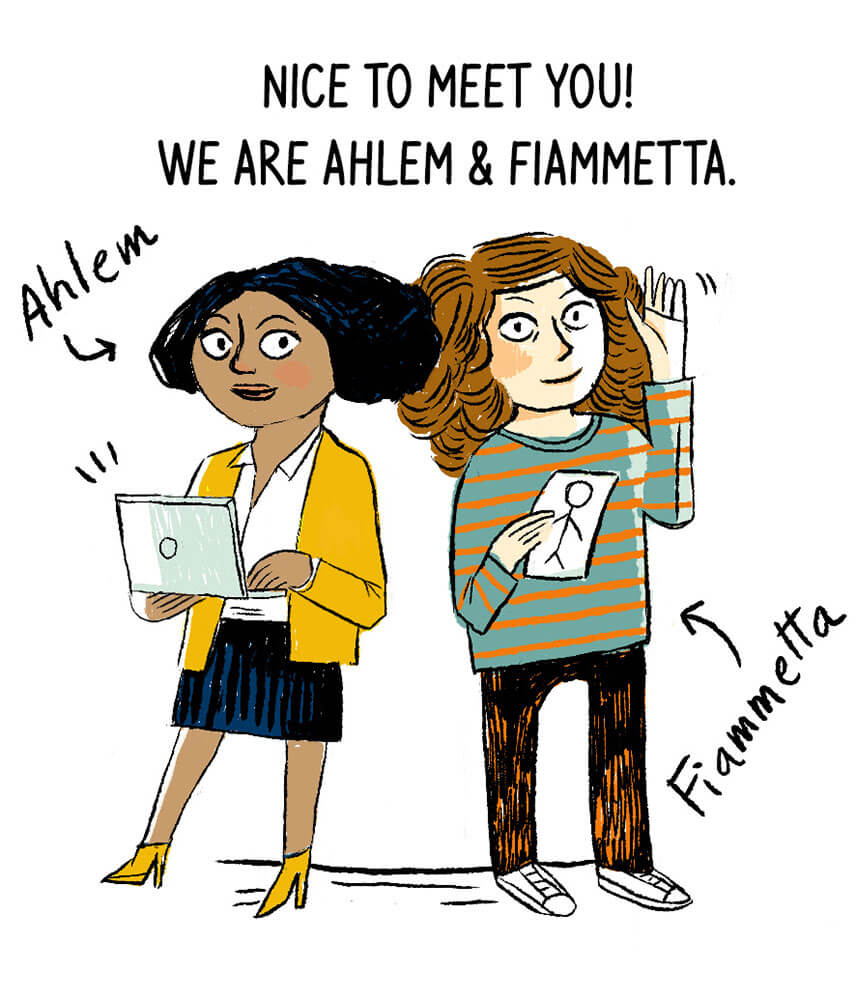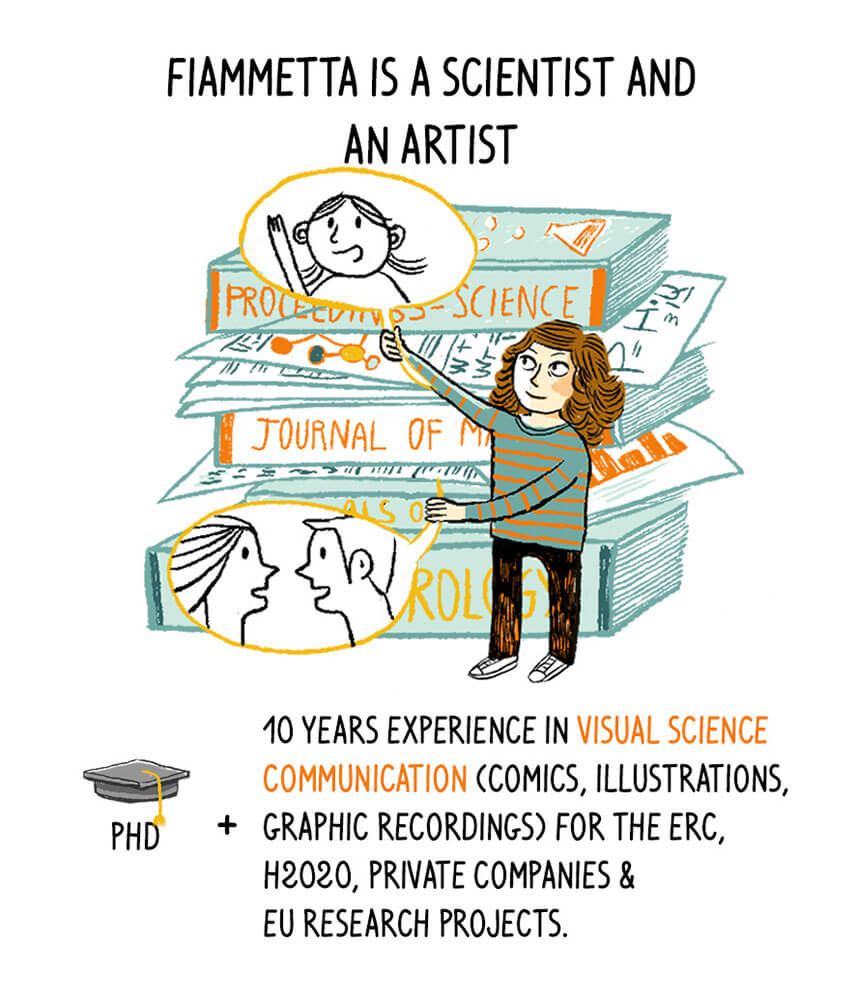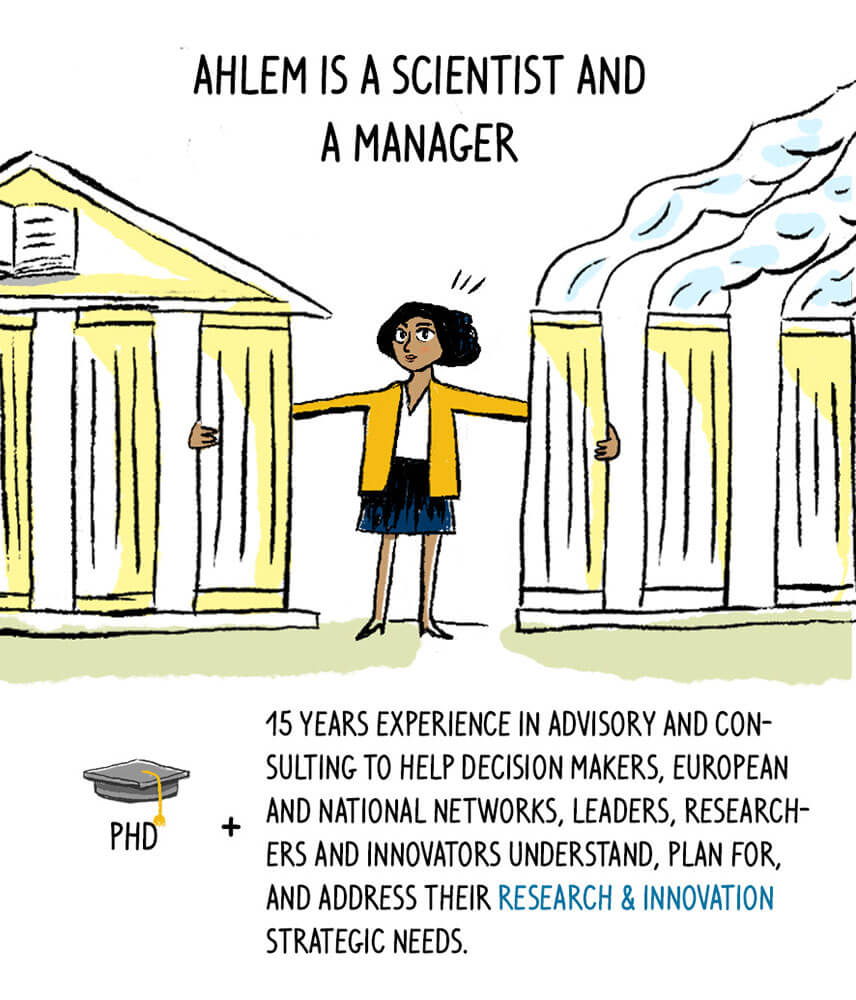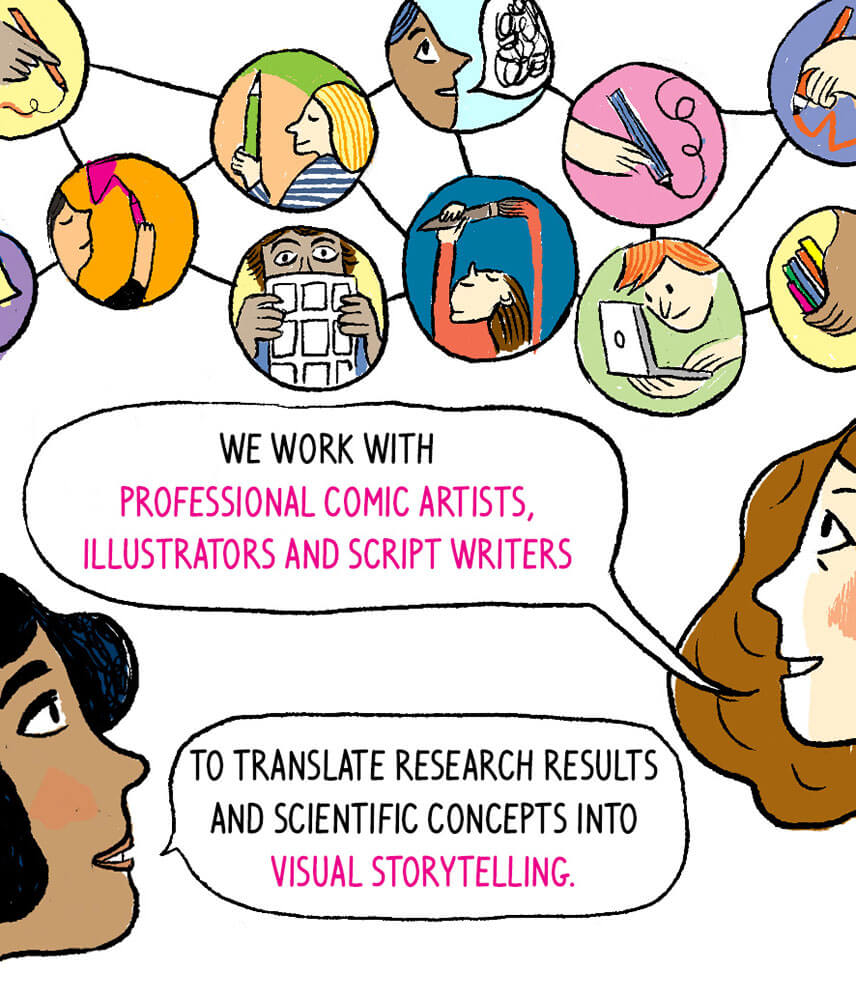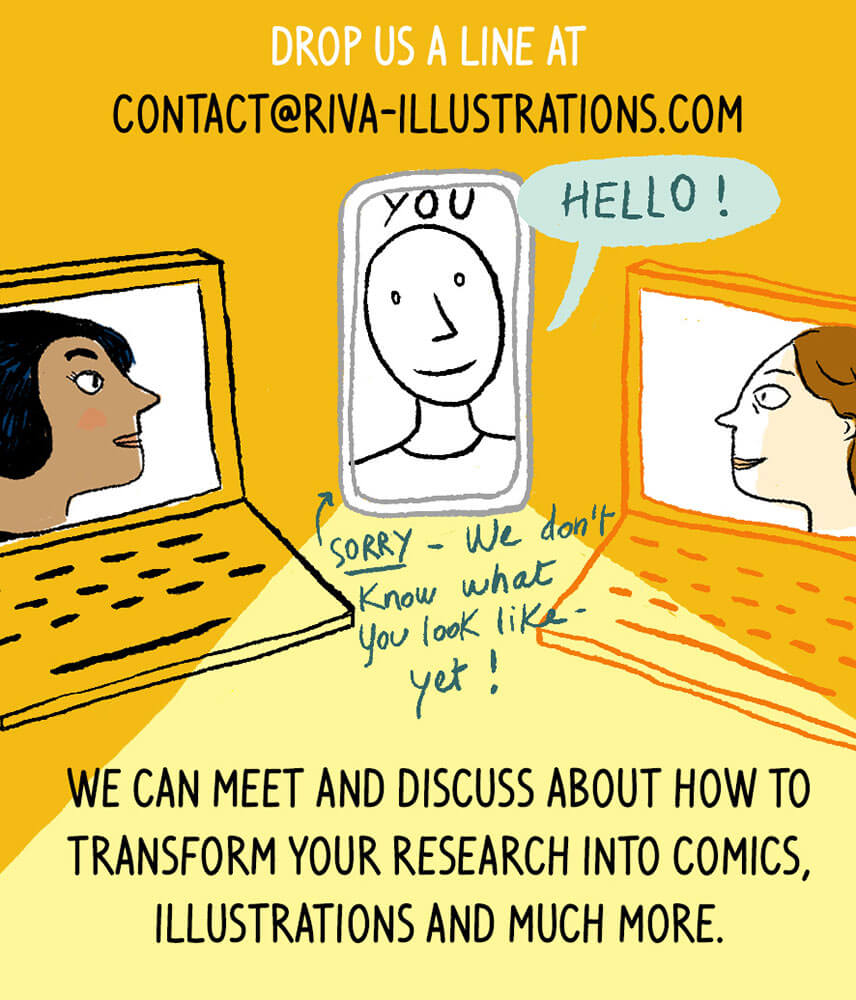 RIVA Illustrations is an agency dedicated to communicate research through visual arts, with a special focus on comics and illustrations.
Why comics?
Why comics? Because comics are the combination of images and storytelling. Since the dawn of time, we humans have been using images to communicate and understand things, and also, our brains are hardwired to react to storytelling. Comics embrace the human need to incorporate stories into our understanding of the world, coupling them with the power of images with the potential to exploit new, innovative graphic strategies with much more freedom than, for example, video or film. Cartooning, illustration and graphic recording (live drawing accompanying conferences in real time) supply a visual and narrative translation of scientific concepts maintaining their independence as a form of expression, therefore without polluting the scientific contents. And they can address complex subjects without necessarily resorting into simplification.
Where art and science merge
Ahlem and Fiammetta have an extensive experience in communicating science with comics, as they have conceived ERCcOMICS, a 4-years projects that produced 18 comics about ERC-funded research, where they discovered that not only art can illustrate science, but also that science can inspire art.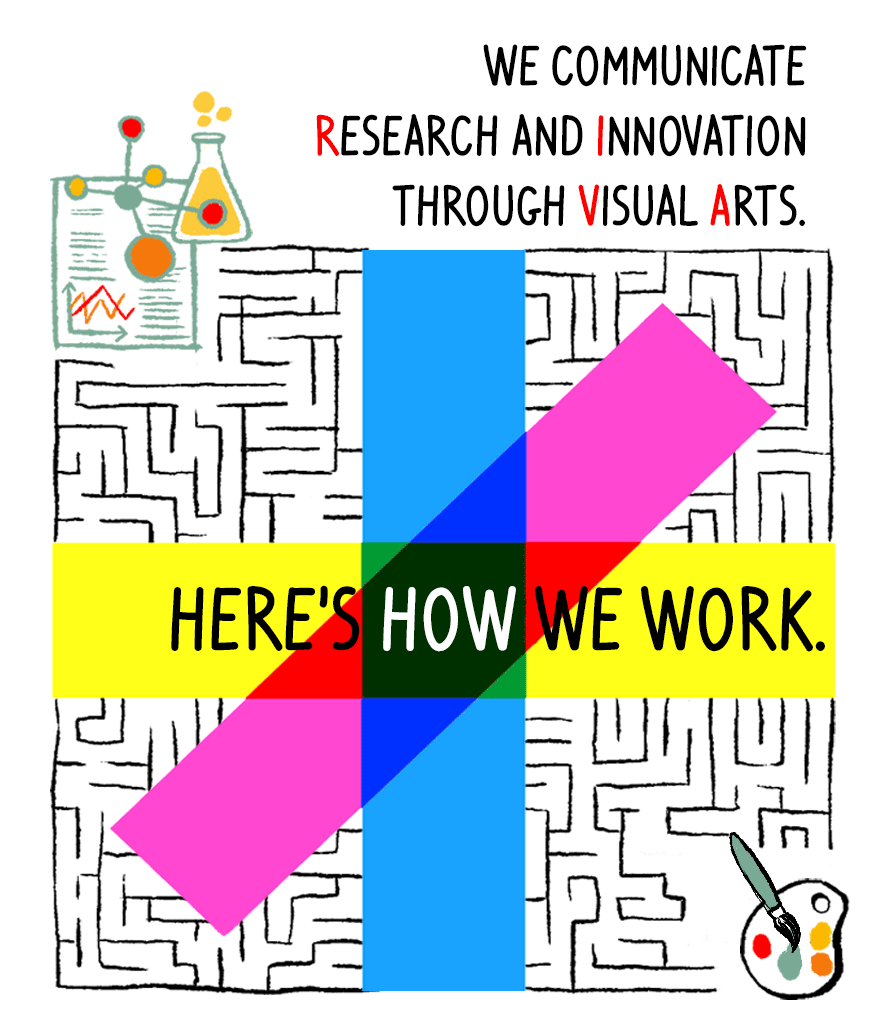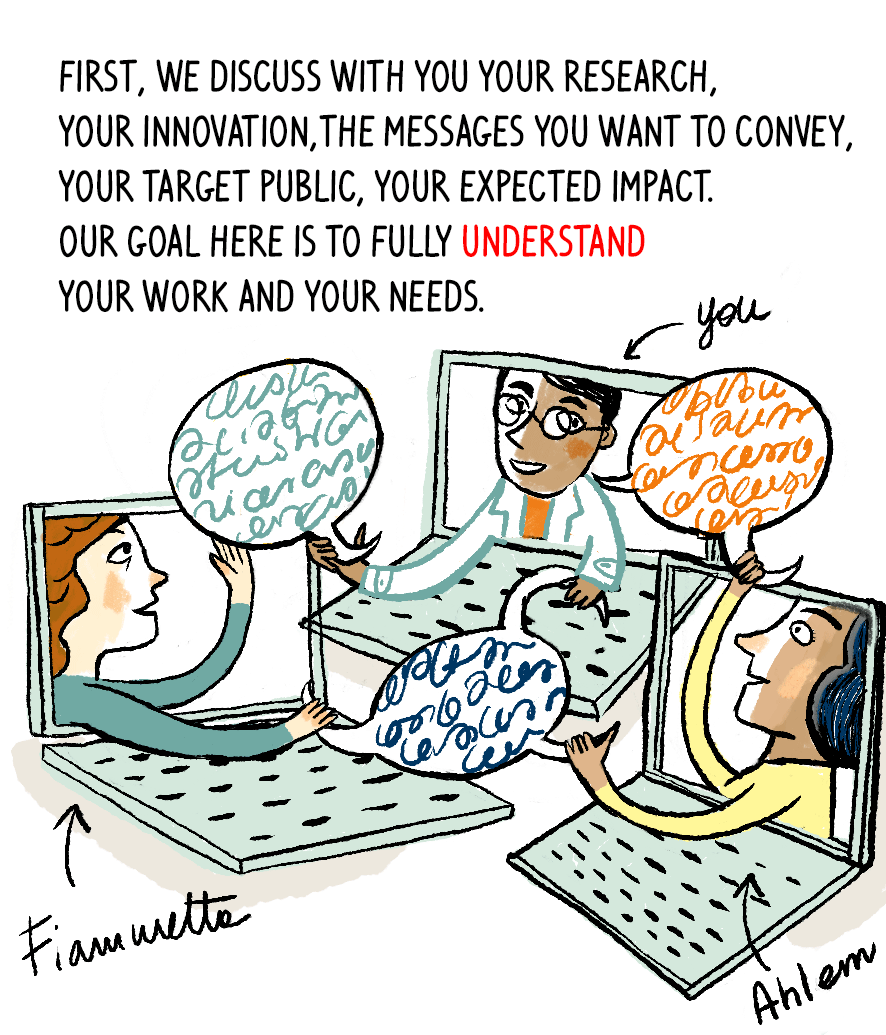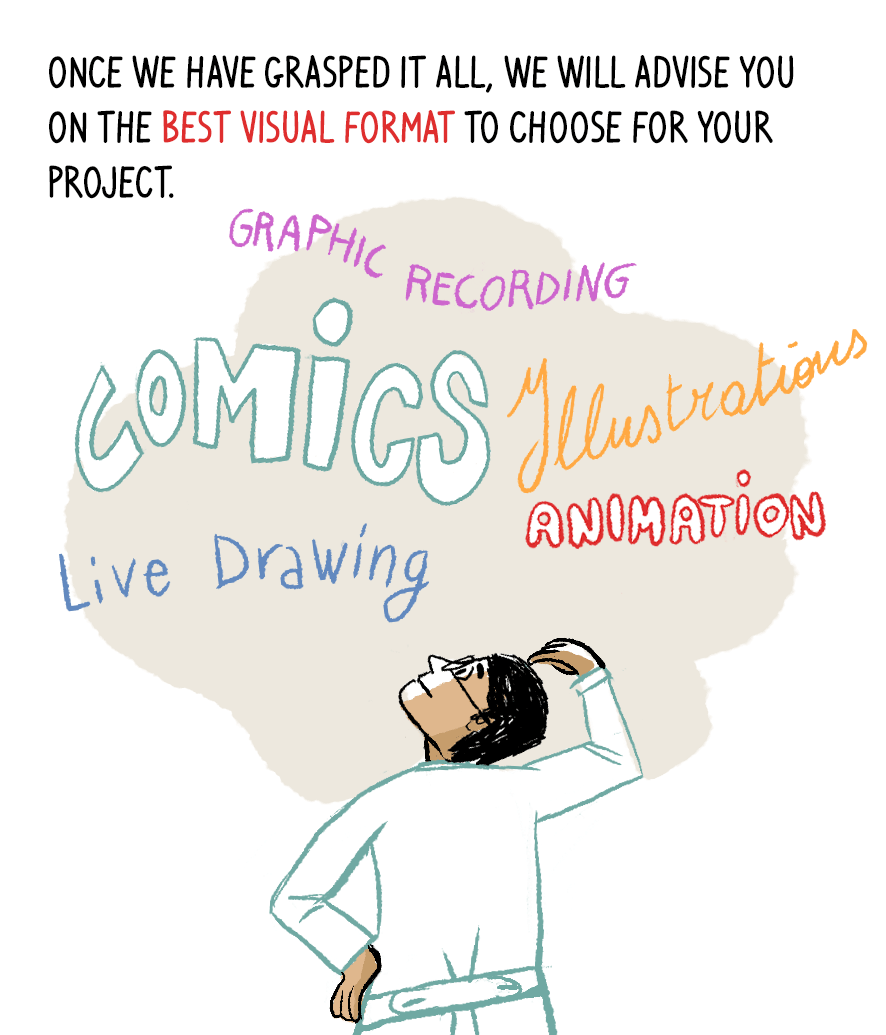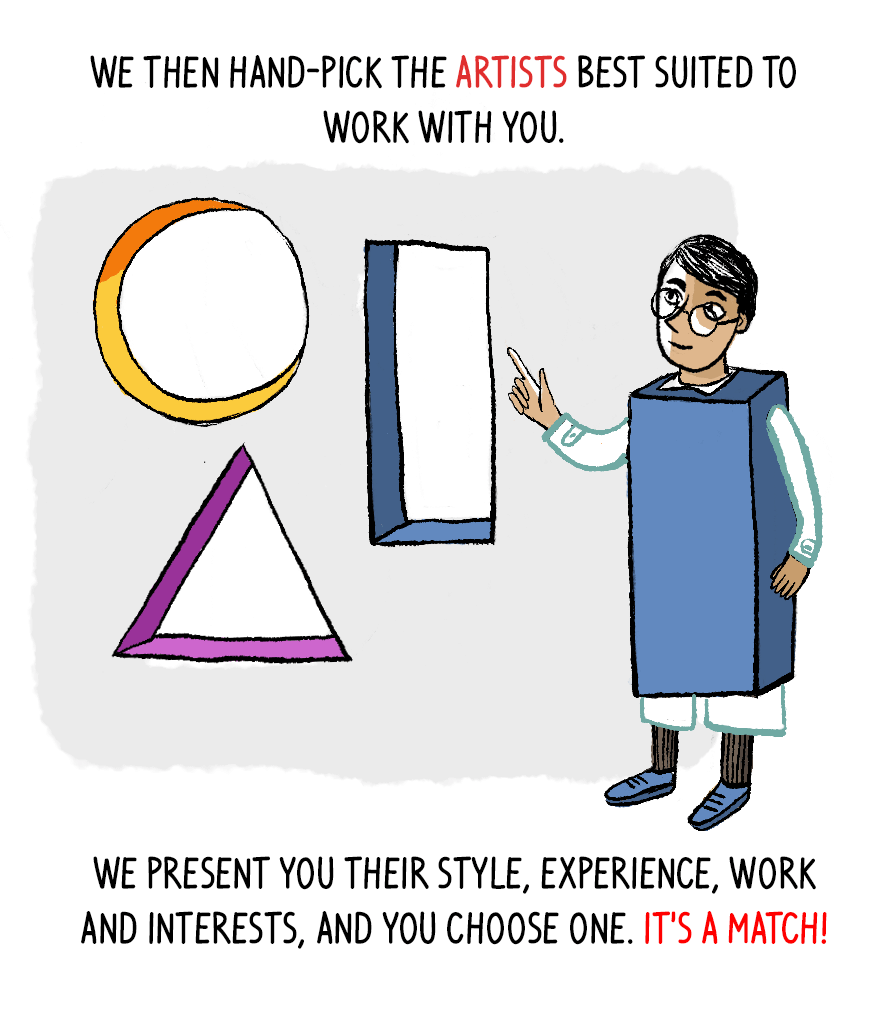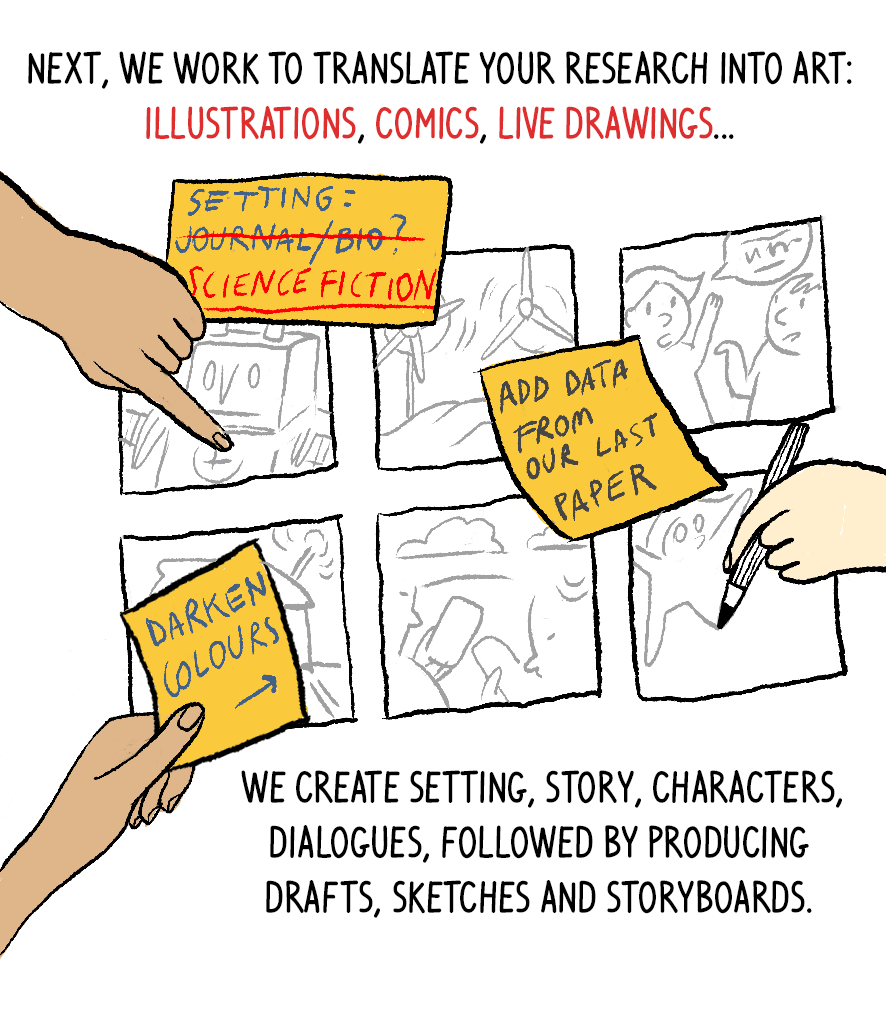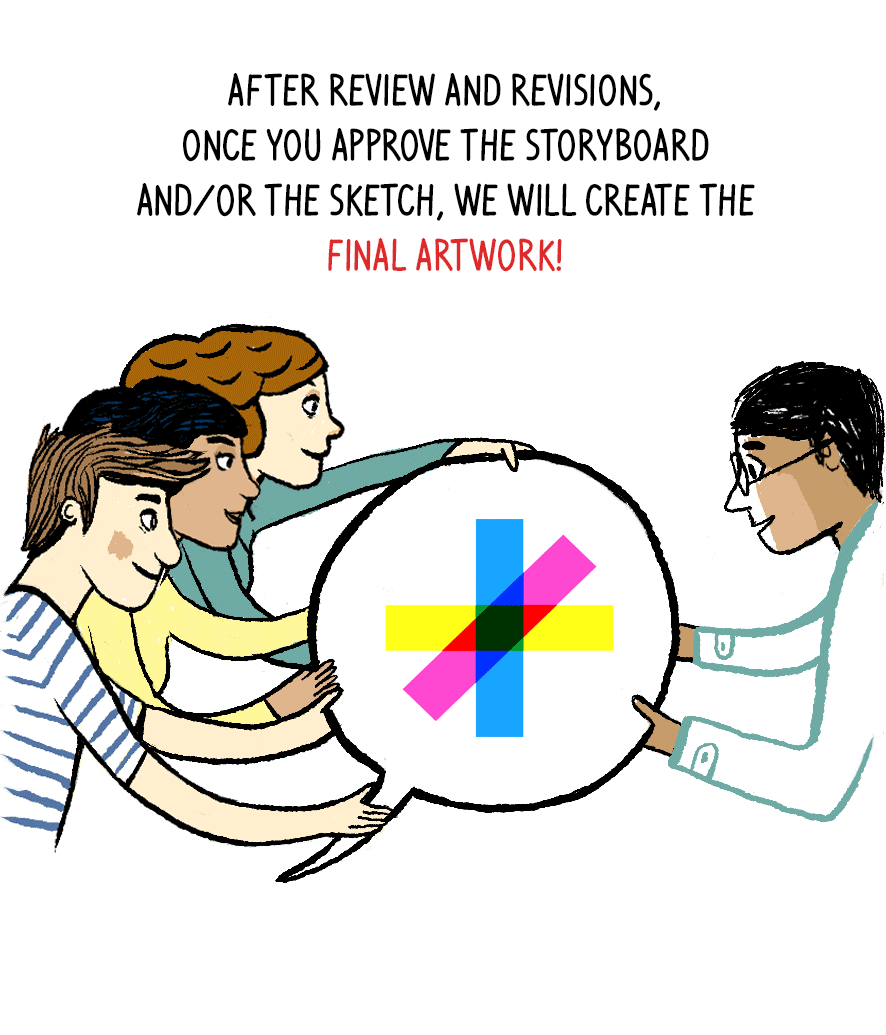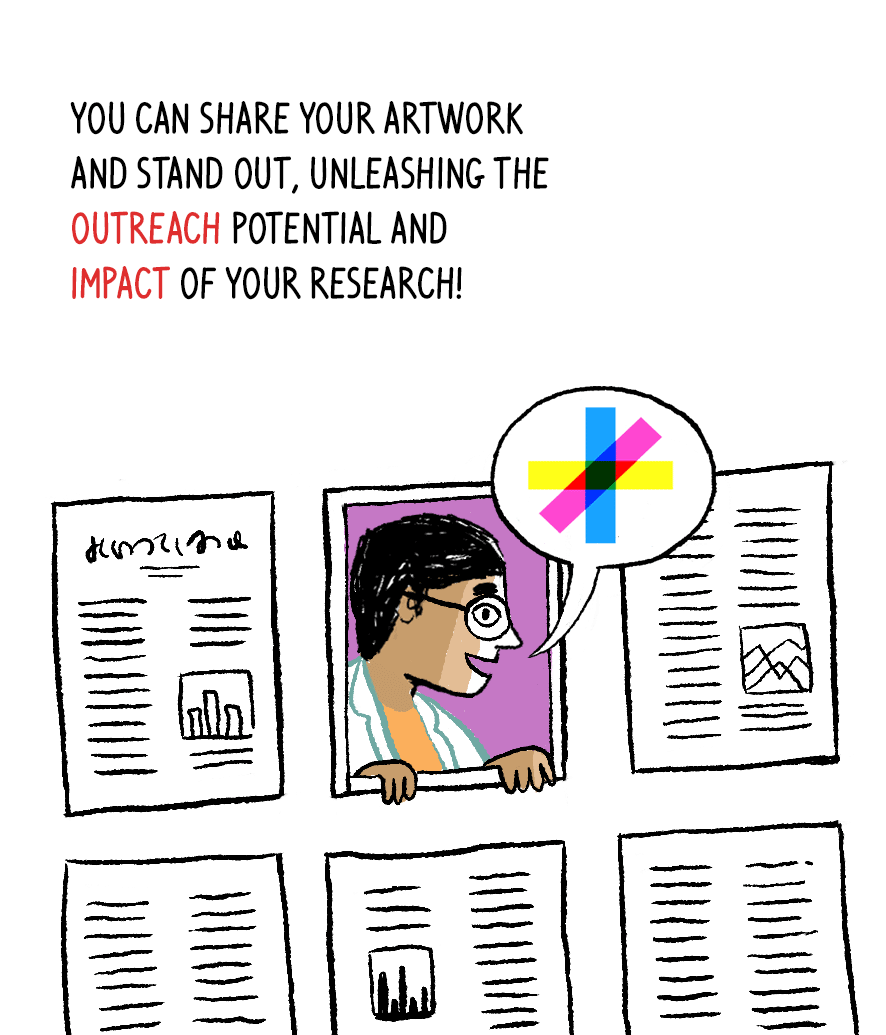 "On the one hand, several researchers are already really enthusiastic about RIVA Illustrations and have fully embraced it. They often tell us that working with artists means thinking about their research in terms of a narrative and also with a visual approach, and this helps them to better define the problems, to have new ideas and to reflect on the impact of their research. On the other hand, artists can sometimes become intimidated by the idea of having to understand complex concepts. But, after the first one or two meetings with the researchers, they become enthusiasts and full of new inspirations. We mostly work with artists who are already successful in their field and who have published their work. The storytelling techniques and visual ideas they invent and explore for a scientific project can often be exploited by us artists later on to create a personal project."

Fiammetta & Ahlem