ATLAS laureate of a French-Taiwanese VR Creation residency!
The NewImages Festival, a Forum des Images event, announced the winners of its sophomore edition today. Located in the heart of Paris, NewImages is a celebration of the vibrancy of digital creation and virtual worlds, with an international program that is open to groundbreaking immersive works and experiences.
The NewImages Festival awards seven prizes, symbolizing the diversity of the selected works.
Aside from the members of the various judging panels, other world-renowned figures in the fields of XR and digital creation attended the ceremony, including Vicki Dobbs Beck and Mark Miller (ILMxLAB), Daniel Lehrich (Magic Leap), Mária Rakušanova (HTC Vive, GB), Nelly Gocheva (The New York Times), Sarah Ellis (The Royal Shakespeare Company), Zillah Watson (BBC) and Grace Huai-Chin Lee (Kaohsiung Film Archive).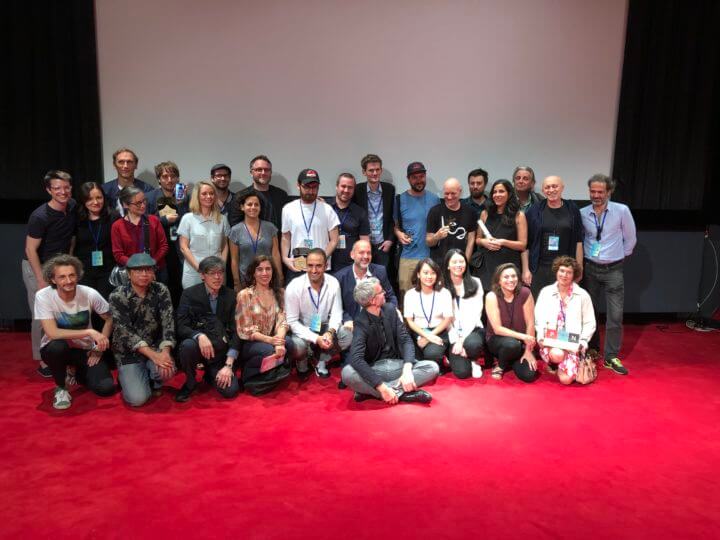 Yann Deval, Director of ATLAS mixed reality experience created under STARTS Residencies programme, is the laureate of the French-Taiwanese VR residency!
As part of its continued international outreach, the NewImages Festival is launching the very first French-Taiwanese VR residency, in partnership with the Kaohsiung Film Festival and Taipei's French office. Over three months in Kaohsiung, it will give a French creator a unique opportunity to develop their innovative VR project, with €30,000 in funding. The completed project will have its world premiere at the Kaohsiung Film Festival, and will also be showcased at the 2020 NewImages Festival.