[NEW RESOURCE] The role of arts in Enterprise, Digital Transformation and their Social and Civic Impact
The project Arts Formation has recently published three reports: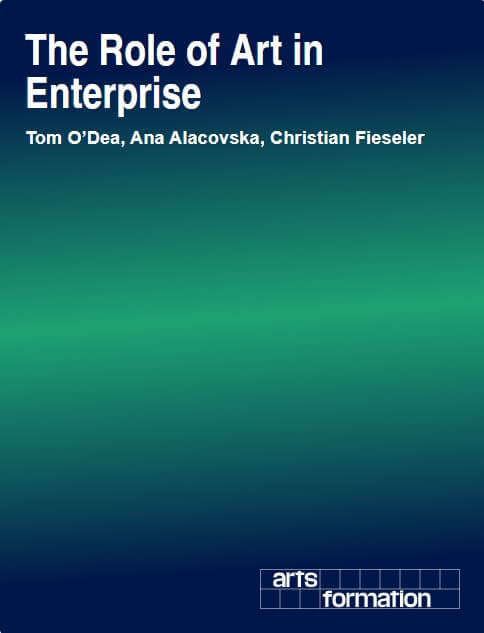 THE ROLE OF ART IN ENTERPRISE
by Tom O'Dea, Ana Alacovska, Christian Fieseler
The digital transformation refers to a wider range of changes brought about by digital and computing technologies across society. Arts Formation aims to understand how art can be an actor in the digital transformation with the intention to harness the transformation for greater social benefit. In order to do so, this report examines how enterprises and artists have engaged with each other. The report details historical and contemporary examples grouped under three headings: residing, consulting and embedding.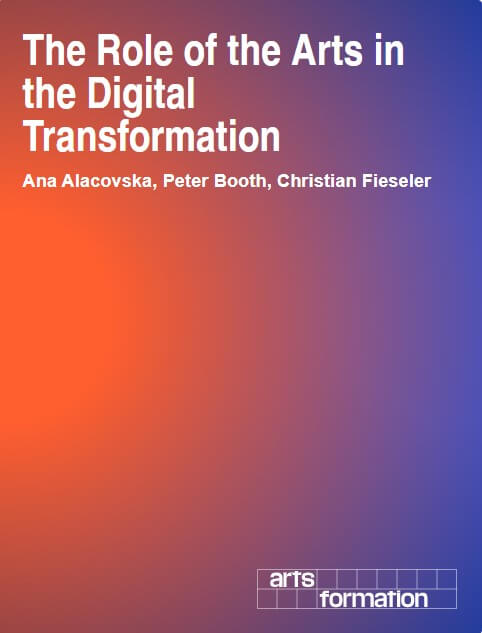 THE ROLE OF THE ARTS IN THE DIGITAL TRANSFORMATION
by Ana Alacovska, Peter Booth, Christian Fieseler
The following report is part of a project entitled 'Mobilising the Arts for an Inclusive Digital Transformation' (hereafter referred to asArtsformation), funded by the European Union's Horizon 2020 Research and Innovation Programme. In this project we are investigating the potential of the arts to help transform our society to become more inclusive and sustainable in the context of a digitalized future. The ultimate aim is to develop arts-based methods capable of bringing together technologists, policymakers and stakeholders to deliberate on feasible ways of creating and implementing new technologies and business models.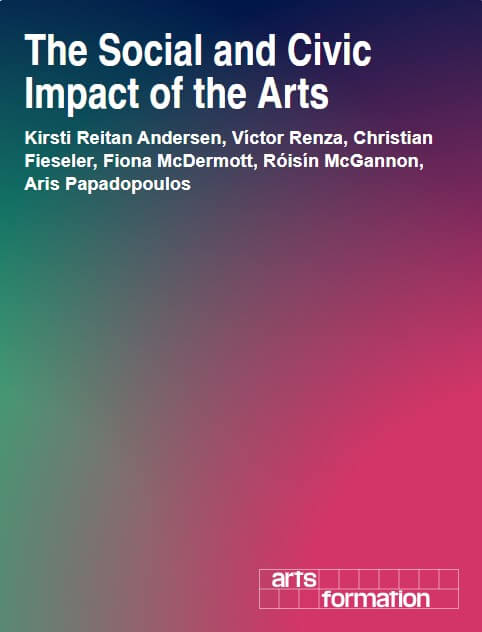 THE SOCIAL AND CIVIC IMPACT OF THE ARTS
by Kirsti Reitan Andersen, Víctor Renza, Christian Fieseler, Fiona McDermott, Róisín McGannon, Aris Papadopoulos
The arts have always been part of civil discourse and have always been socially engaged, not least in response to radical transformations of social, political, and economic life. In this report we explore the engagement of artists with the effects of the digital transformation, with a par- ticular focus on the extent to which and the ways in which artists are addressing the social re- percussions of this transformation.
About Artsformation
"Artsformation: Mobilising the Arts for an Inclusive Digital Transformation" is a EU-H2020 funded project that is exploring the intersection between arts, society and technology, aiming at understanding, analyse, and promote the ways in which the Arts can reinforce the social, cultural, economic, and political benefits of digital transformation. Artsformation investigates the potential of the Arts to intervene in critical social issues, with a view to remedying a range of abusive and exploitative aspects of digital technologies, such as labour politics, privacy and education. With Artsformation, the project consortium aims to support and be part of the process of making our communities resilient and adaptive in the 4th Industrial Revolution through research, innovation and applied artistic practice.