Urban mobility: exploring new imaginaries
Discussing how art-tech residency opens new perspectives
WeSTART
June 3 2021
5 p.m. - 6 p.m.
Online
Mobility is a challenge in urban areas, some of which are undergoing profound changes linked to new transport networks. In addition, the Covid-19 pandemic has forced our European societies to be facing a reorganisation of work, as well as public transportation. Going forward, these new ways of life and transportation will revolutionise the way in which individuals move around urban space and will foster a new relationship with the city. In addition, the challenge of ecological transition invites us to rethink the connections between cities and technologies, with an underlying concern of bringing people and sustainable development back to the heart of our discussions.
With this in mind, Fondation Fiminco, as part of S+T+ARTS initiative and in partnership with the Sony CSL Paris research laboratory (Computer Science Laboratories), have launched a call for a 5-month residency to address these new urban challenges, and to imagine innovative scenarios and projects around mobility.
The laureate, Russell Perkins, has addressed the topic through music, to create connections between the dynamics of a musical composition and the mobility of bodies and objects through the city, using augmented musical composition and artificial intelligence.
The residency is coming to its end and this online session will be the occasion to present the work and results of the residency, as well as the new perspectives underlined. Moreover, we will discuss how such a residency is organised, implemented, and monitored, to give you a glimpse of the backstage!
Agenda:
17h00 – 17h05: Introduction from Aneffel Kadik (French Tech Grande Provence / STARTS)
17h05 – 17h35: Discussions with Russell Perkins, Vittorio Loreto (Director of Sony Lab) and Joachim Pflieger (Director of Fondation) Fiminco
17h35 – 17h45: Q&A
Meet the speakers: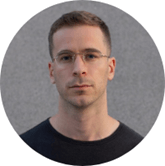 Russell Perkins is an American artist living and working in New York. He is a graduate of Wesleyan and Oxford Universities, where he studied European literature, philosophy, and history. In 2018, he obtained a Master's degree in Visual Arts at Hunter College in New York. In his work, the artist explores how economic imperatives and emerging technologies impact on the body, using a range of mediums including video, music, choreography, and sculpture.
He is the laureate of the S+T+ARTS residency "Urban mobility, exploring new imaginaries" proposed by the Fondation Fiminco in collaboration with the Sony Computer Science Lab in Paris. From the beginning of 2021, Russell Perkins will benefit from a 5-months artist residency at Fondation Fiminco and work in close collaboration with researchers from Sony CSL Paris, notably its Creativity, Artificial Intelligence and Music teams.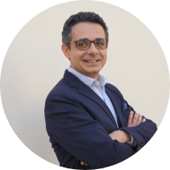 Vittorio Loreto is Full Professor of Physics of Complex Systems at Sapienza University of Rome and Faculty of the Complexity Science Hub Vienna. He is presently in leave of absence from Sapienza University to lead the SONY Computer Science Lab in Paris where he also leads the team of "Innovation, Creativity and Artificial Intelligence". His scientific activity is mainly focused on the statistical physics of complex systems and its interdisciplinary applications. He coordinated several projects at the EU and Italian level. More recently he coordinated the Templeton-funded KREYON project devoted to unfolding the dynamics of innovation and creativity. Loreto has published over 180 papers in internationally refereed journals and conference proceedings and chaired several workshops and conferences. He is member of the executive committee of the Complex Systems Society.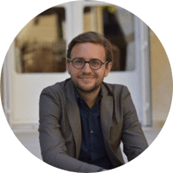 Joachim Pflieger worked at the Opéra national de Paris, Teatro Real in Madrid, and at the New York City Opera between 2006 and 2012, within the artistic management of these multidisciplinary institutions. More specifically, in the field of music and live entertainment, he worked with the conductor Laurence Equilbey for the launch of the Scène Musical program, and within the Centre national de la danse. Furthermore, he was the managing director of the Galerie Thaddaeus Ropac in Paris and Pantin. He directs the Fondation Fiminco and manages the cultural strategy of the Groupe Fiminco.
About Fondation Fiminco:
Fondation Fiminco has invested a former industrial site in Romainville, on the outskirts of Paris and accessible by the metro, to create a place that supports artists from all over the world and open to all audiences. Designed for artists, this project aims to provide space, tools, and support to create a working environment for artists, across disciplinary practices.
This new cultural district brings all the ingredients necessary for a new ecosystem of contemporary creation intended for artists: an artist residency, exhibition spaces, galleries, and soon live performance structures, craftsmen, associations and a concert hall. By investing in this unusual location, the Fondation Fiminco is pursuing its missions to support contemporary artists and providing cultural access for all, as close as possible to the social and cultural dynamics of the Greater Paris.
About Sony CSL:
Sony CSL was founded in February 1988 in Tokyo. In 1996, this first experience gave birth to Sony CSL Paris, a small but booming research laboratory whose mission is the development of tools from complexity science, data science and artificial intelligence that investigate fundamental questions in various topics, such as language and communication systems, music and AI, sustainability, innovation dynamics and creativity.