Observe, Imagine, Build the City of the Future
STARTS Exhibition
September 18 2020 through October 4 2020
11 a.m. - 7 p.m.
Fondation Fiminco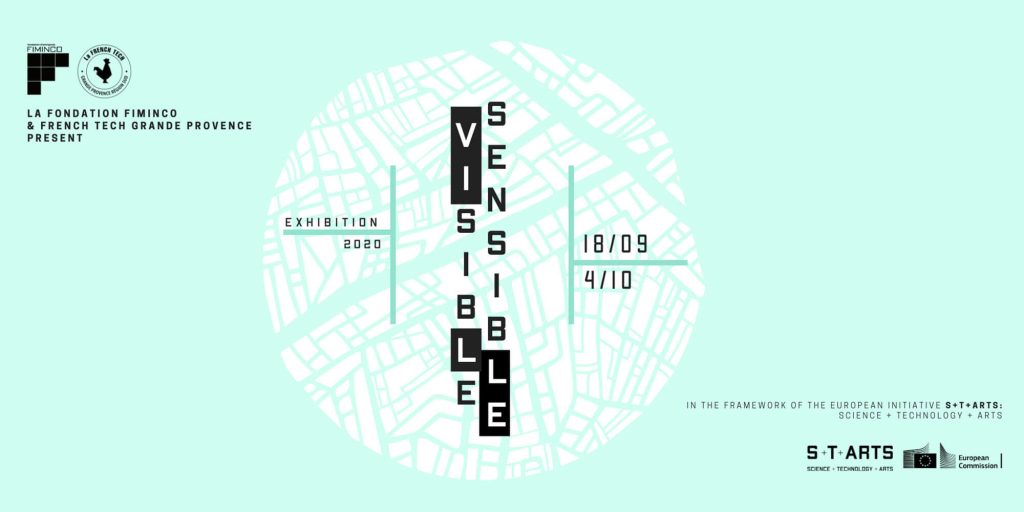 We are very pleased to announce the opening of the exhibition "VISIBLE SENSIBLE" at Fondation Fiminco, in Romainville (Grand Paris), from September 18th through October 4th, as part of Regional STARTS Center program, co-organized by French Tech Grande Provence and Fondation Fiminco.
Today, 55% of the world's population lives in urban areas, a proportion that is expected to rise to almost 70% by 2050. Over the past century, our cities have been built primarily on an efficiency and productivity approach. However, the technological advances that have benefited our societies have shown their limitations, those of the depletion of natural resources and the destruction of natural ecosystems.
Against the background of climate change and environmental emergency, the concept of smart city, the ultra-technological and connected smart city, has given way to the concept of a resilient and sustainable city.
Undoubtedly, this urban ideal implies changing the rules of the game, reinventing our living spaces, private or public, questioning our way of thinking and living in the city. What place should be given to technology in this transition process? How can they be seized upon to create new imaginations, collective and participatory systems, spaces for reflection and criticism?
The exhibition "VISIBLE SENSIBLE" invites us to observe, question, imagine, build these future living spaces, intimate or shared, real and virtual. Connected objects, virtual reality, artificial intelligence are all technologies made visible, and therefore more transparent, through sensitive artistic experiences. Around 3 interactive installations resulting from collaborations between artists and researchers, the public is invited to become an actor of a creative, poetic and sustainable urban and technological innovation.
With the artists: Yann Deval and Marie-Ghislaine Losseau, So Kanno, and the research laboratory SONY CSL Paris
Production: French Tech Grande Provence (for STARTS Regional Centers) and Fondation Fiminco
Curator: Marie ALBERT
Location: FONDATION FIMINCO, Romainville (Grand Paris), France
Duration: September 18 to October 4 2020
About the artworks
ATLAS
Yann Deval and Marie-Ghislaine Losseau
At the crossroads of digital and plastic arts, Atlas appears as a scenographic installation, that entangles real models and interactive virtual worlds. Atlas gives the opportunity to visitors to conceive imaginary cities. Each participation will contribute to the evolution of the artwork throughout the duration of the exhibition. Atlas is a sensorial exhibition of different types of interactions, ranging from augmented reality to mixed or virtual reality, that gives life to unanimated objects. The artwork provides the audience with an entire poetic universe. The artists offer to map impossible spaces; this allows us to explore cities in clouds or on stilts, unrooted or flying cities.
Atlas was created in 2018 during a STARTS residency in which artists collaborated with WEKIT, a research lab at the University of Oxford Brookes.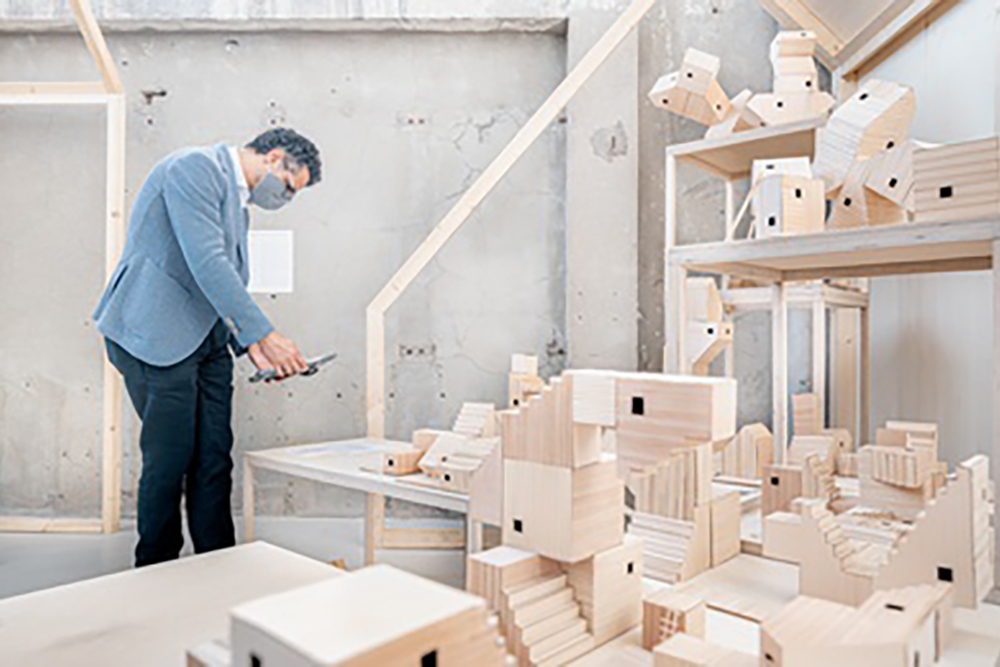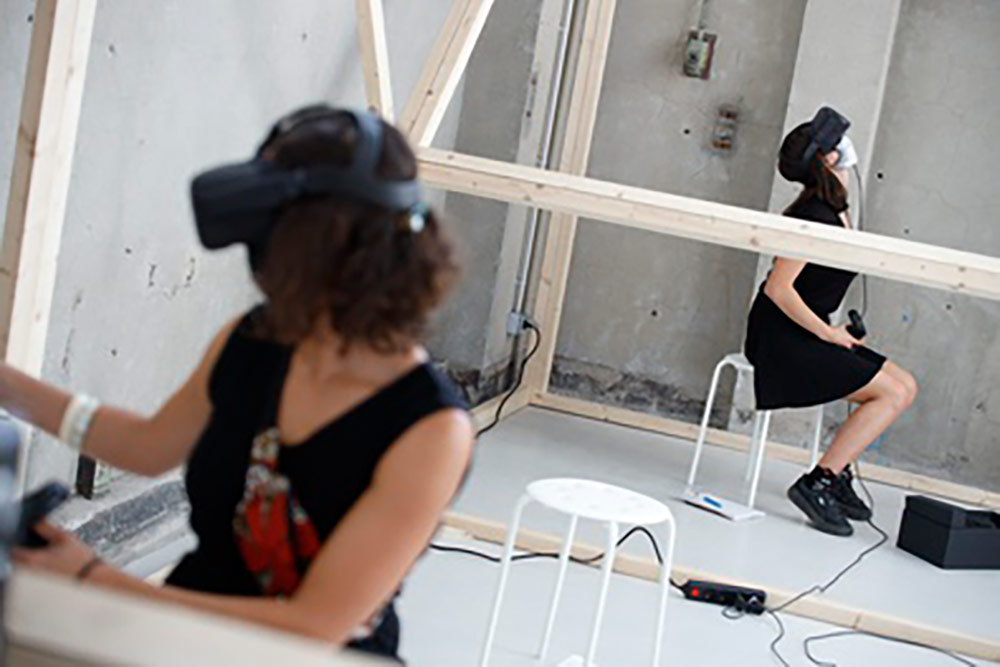 CHATROOM OF THINGS
So Kanno in collaboration with Ibo Ibelings
Chatroom of Things is an interactive artistic installation that addresses matters related to new technologies, such as artificial intelligence, the use of personal data and the protection of privacy. It also questions the position of connected objects within our society and our living spaces within the context of the post-IoT (Internet of Things) era. The Internet of Things or IoT refers to the interconnection between the Internet and physical devices, "things", which incorporate sensors, software and other technologies that enable data collection and sharing. At first glance, So Kanno's installation appears like an ordinary living room. But after a more thorough examination, it reveals that the furniture possesses social media accounts and are having conversations with each other on a screen. They discuss current issues such as privacy, gender and nationality from their own standpoints. Chatroom of Things offers to shift perspectives from anthropocentric approaches to our increasingly smarter environments, by questioning how objects see and perceive the world as well as become active agents.
Chatroom of Things was developed in 2018 by So Kanno within the context of S+T+ARTS Residency in collaboration with Ibo Ibelings and Create IoT, produced by Retune.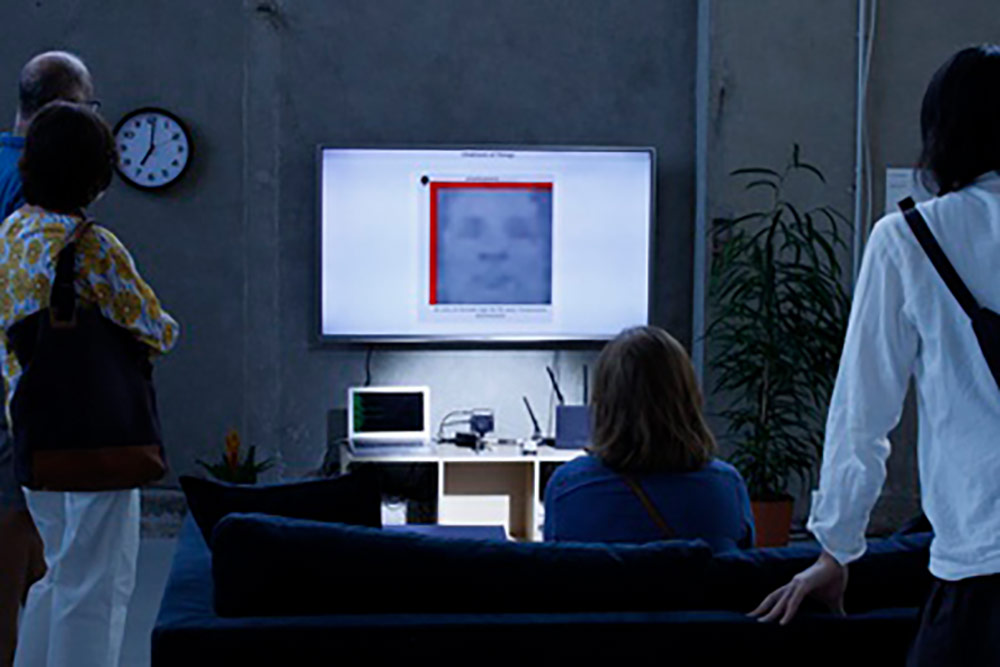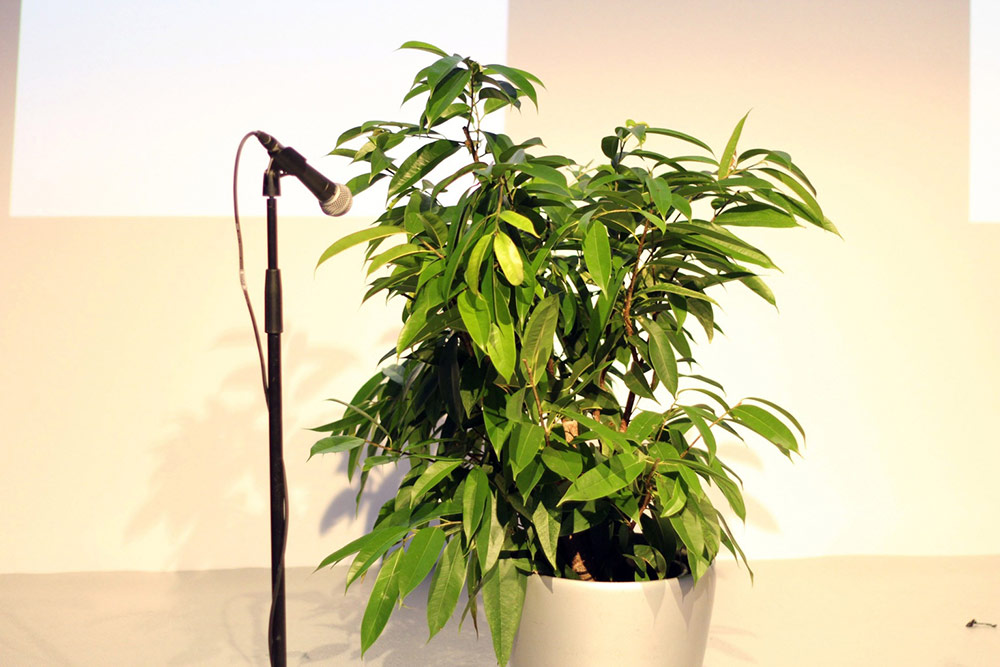 KREYON CITY
Sony CSL, Paris – Vittorio Loreto, Bernardo Monechi and Enrico Ubaldi
Kreyon City is an immersive experience that allows users to play with urban scenarios, exploring the space of possible solutions to issues like employment, education and quality of life the more general sense. The backbone of Kreyon City is a data-driven mathematical model of urban indicators that can be tuned with heterogeneous data sources coming from different nations and different time frames. In Kreyon City, participants will interact with a physical city made of lego bricks where different colors represent different functional blocks (housing, jobs, services etc.). Sensors are placed on top of the city monitoring the decisions of the user in order to provide a feedback by means of the underlying model. In this way they will be able to understand the functioning of the city itself, looking for what in their opinion is the best configuration in terms of socio-economic indicators.