JUNGLE.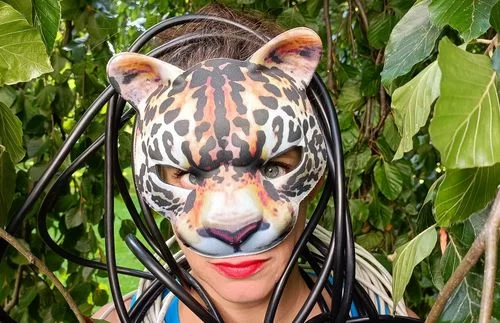 CyberHurt / Bytes & Pieces
By and featuring EsRAP Esra & Enes Özmen, Alejandra Benet, Lucia Mauri, Barbara Novotny.
Video: Sara Koniarek
Stage coordination: Martina Winkel
Suitable for ages 13+
© Lucia Mauri
Be it on Instagram, TikTok, YouTube, Facebook or X (formerly Twitter) and other platforms, hate comments are widespread, now almost part of the norm on the World Wide Web.
Directed against people who have different opinions, those of a different skin color, from different countries, of different religions, of a different sexual orientation, and different gender definitions, hate speech can harm the mental health of those whose identities are targeted, making them feel fearful, or anxious, and alone.
Online hate has real-world consequences.
Together with the rap duo EsRAP, an actress and a dancer navigate their way through a jungle of bullying, body shaming, prejudice and cyber-hate.
Will they find a way out of the jungle?
This production is organized by The Circus of Knowledge and was developed in a residency as part of our STARTS project GRIN.