IoT Week 2018 Bilbao
June 4 through June 7 2018
noon - 6 p.m.
Bilbao, Spain
The IoT Week gathers the community of stakeholders engaged in developing new Internet of Things (IoT) technologies and solutions. During the IoT Week 2018, the Euskalduna Conference Centre will host prominent IoT experts, researchers, IoT focused companies, research centres, European research projects, start-ups and international organizations to meet, discuss and identify emerging trends and technologies that will impact the future.
Alicia Asin, from Libelium, presenting STARTS Initiative at IoT Week, Bilbao, on 6th June: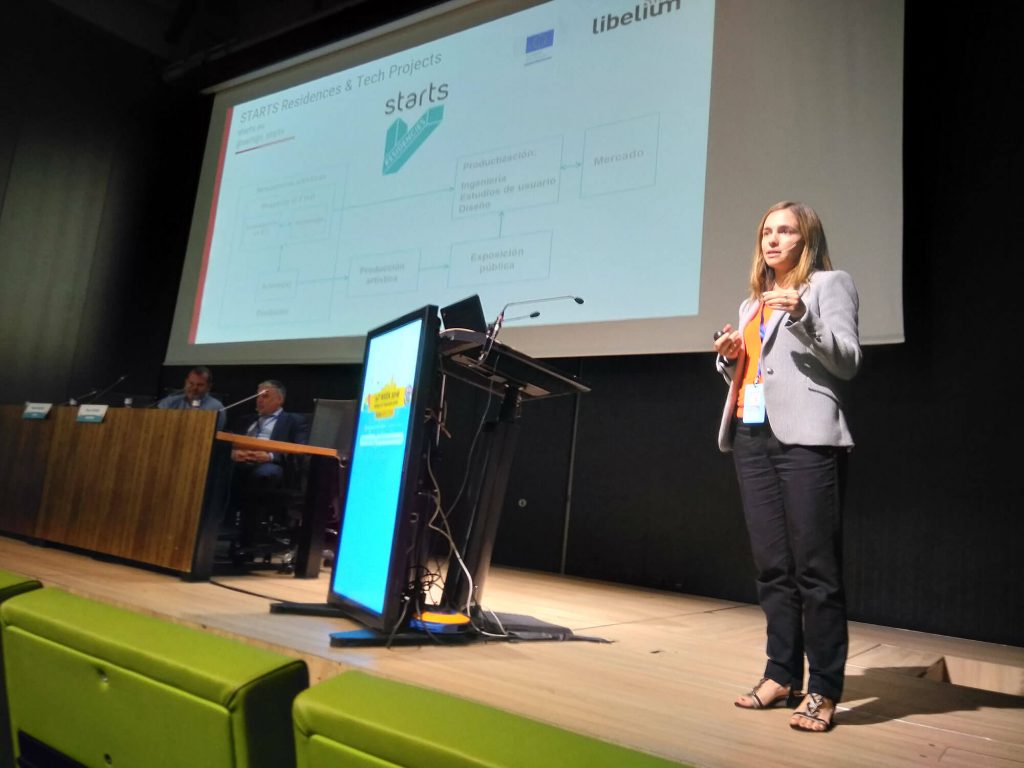 So Kanno (STARTS Residency Create-IoT) presenting "What is it like to be an object?" at IoT Week, Bilbao: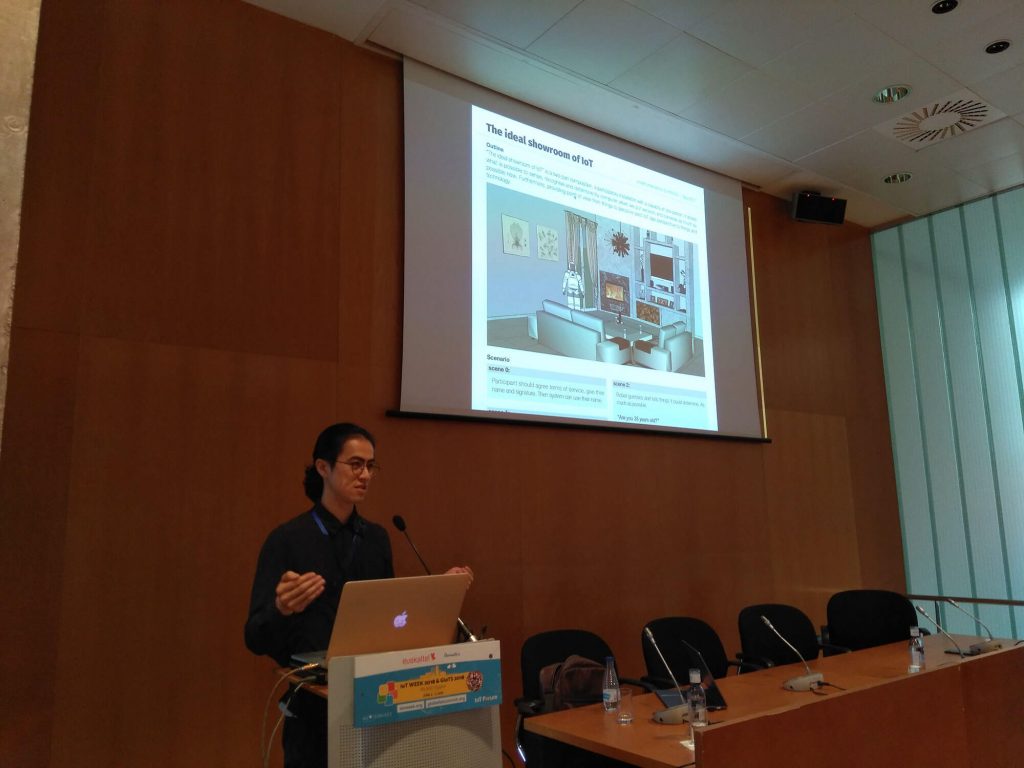 Presentation of STARTS, guided exhibition tour on Tuesday the 5th June at 19h30 and networking Cocktail at 20h30.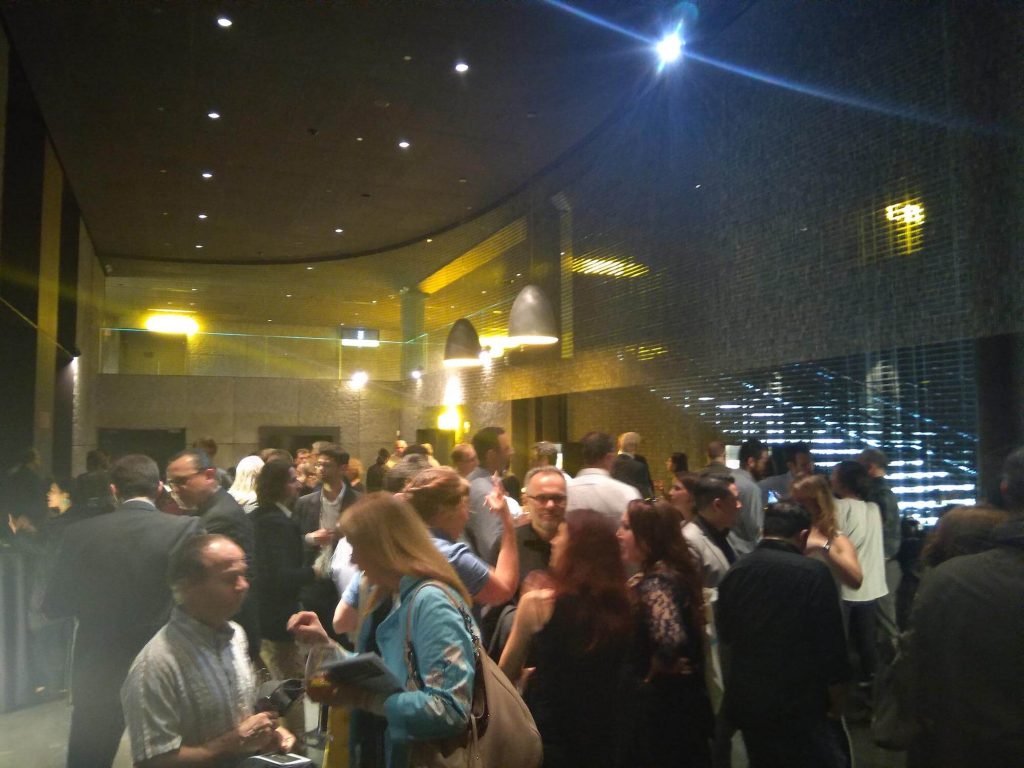 Exhibition "…and the things we do" @PROTOTIPOAK
The exhibition brings together a selection of major and influential contemporary artworks from within the fields of social robotics, bio electronics and artificial intelligence, that will together inhabit Azkuna Zentroa's gallery, to create an evolving ecology of interactive and adaptably performative machines.
IoT Week 2018 Keynotes: "Network Centric IoT Service Development – Reflections and Perspective from Service/Telco Provider and from Platform and Hardware Provider"
Wednesday Jun 06 11:15 AM to 12:00 PM – Euskalduna Jauregia Conference Center – Room Barria I
This session will focus on interface and relationship and how this impacts the applications world, start-ups and businesses. The keynotes will talk about standards and their respective views on NBIoT, LORA and SigFox from two different points of view: the Service/Telco Provider and the Platform and Hardware Provider.
Keynote Speakers: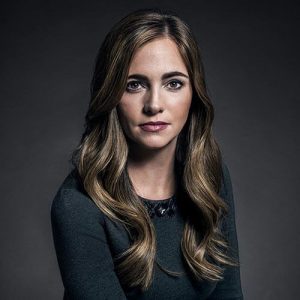 Alicia Asin (Libelium) will be speaking on "Reflections on the IoT on its way to 2020: Risks and opportunities of the IoT towards a legacy of greater transparency and democracy"
Mr. Oscar Fafian (Euskaltel) will be speaking on "IoT Driving the 5th Play" – a Telco Approach on Initiating IoT-Based Service Development Systems (Health, SmartCities, Industry 4.0, Smartliving).
Workshop: Why should IoT Innovation Actions Engage with Artists?
Tuesday Jun 05 02:00 PM to 04:15 PM – Euskalduna Jauregia Conference Center – Room B3
Speaker: Luis Miguel Girao, Founder of Artshare
The meeting will connect artists, LSPs and SMEs towards artistic innovative collaborations. The main aim is to understand what is the added value for innovation actions in IoT by engaging with artistic practices. Representatives of different sides of the collaborations will present their views and ideas will be discussed with all participants.

Workshop Emerging IoT Research and Development
Thursday Jun 07 04:15 PM to 06:00 PM – Euskalduna Jauregia Conference Center Room A3.1
Moderator: Tanya Suarez (BluSpecs / IoT Tribe CEO / Founder)

The pilots will foster the deployment of IoT solutions in Europe through integration of advanced IoT technologies across the value chain, demonstration of multiple IoT applications at scale and in a usage context, and as close as possible to operational conditions.

These are targeted, goal driven initiatives that propose IoT approaches to specific real-life industrial/societal challenges. They involve stakeholders from supply side to demand side, and contain all the technological and innovation elements, the tasks related to the use, application and deployment as well as the development, testing and integration activities.
This workshop will employ combine ICT and Artistic methodologies to explore how the IoT deployments can be accessed by SMEs, looking at practical barriers and drivers of adoption.
Target audience:
SMEs wishing to explore IoT technologies developed within the LSPs and how they can be integrated into their business processes and markets
Members of consortia from the Large Scale Pilots seeking to understand how the technologies developed can be adopted more widely by non-partner SMEs.
Exhibition Artworks
What is it like to be an object? by So Kanno (STARTS Residency Create-IoT) From 4th until 7th June
Computers are becoming invisible and possible to embed in most of everyday objects without visual awareness. Sometimes it's even difficult to see differences between an IoT product and a spy system. Thus IoT products are not only bringing useful features to you, some of them are fearful. And they will change the perception and perspective of things around us. Referring to concept of "Umwelt" by Jakob von Uexküll, the world – as it is – is experienced by a particular organism: "The worlds they perceive, their environments, are all different". Now we can apply this concept to non-biological things too. And see the world through the Internet of Things: Welcome to the world of IoT. Dive into an object by becoming an object yourself.
The Japanese artist So Kanno is using technology and focussing on some specific matters of technology such as relation between signal and noise, error and glitch. He is making things he wants to see and observe.
"The First use case for interaction with the LSPs from the series 'CREATE Your IoT'" by Luis Miguel Girao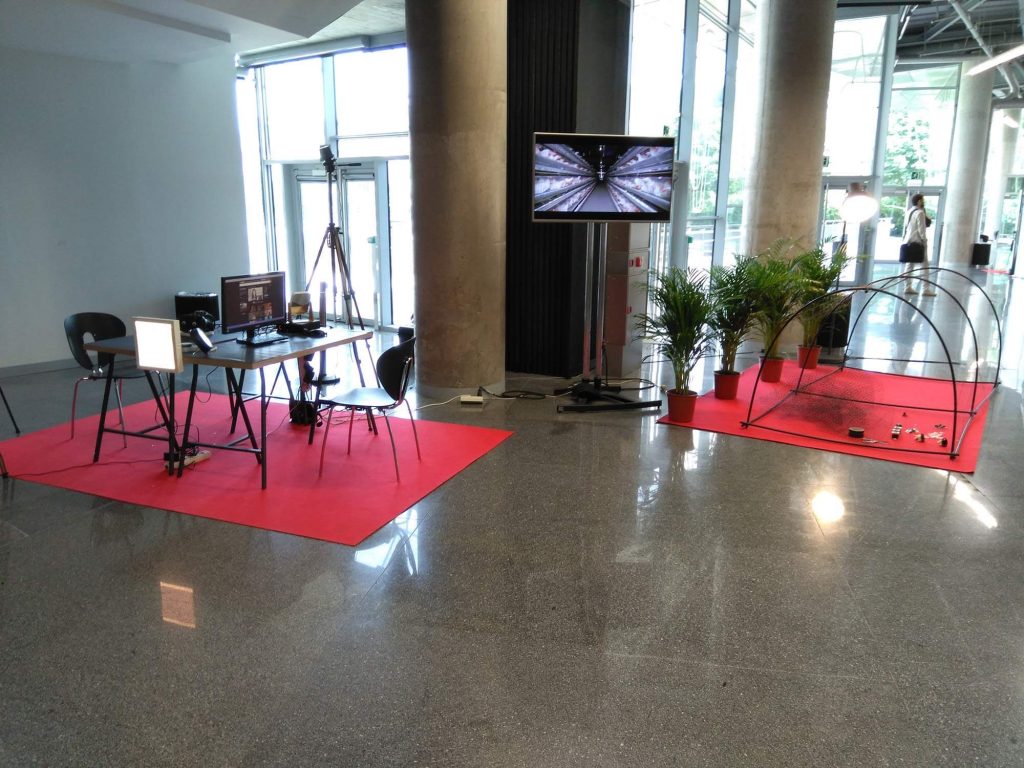 The Connected Hennery is a reflection about the use case of the Poultry chain management of IoF2020. Inspired by the motto of that use case to respect animal welfare, the artwork starts by giving the chicken the control of the location of their home. It follows recent tendencies of permaculture, within which mobile henneries are substitutes for tractors in the cleaning of agricultural land. In permaculture, chicken inhabiting a defined piece of land clean it and fertilize it. Farmers, by simply moving the hennery around their land, make it ready for cultivation. The digital system of The Connected Hennery analyses the position and movement of chicken inside the hennery and predicts in which direction they would like to progress next, freeing the farmer from that work task. Furthermore, other sensors implemented in the hennery allow easier monitoring for the farmer in order to simplify and more effectively manage her/his intervention in the maintenance of the hennery.
The Connected Hennery is looking at decentralized models of production of chicken and at its potential as added value for the associated use cases of the LSPs. Food suppliers are looking at how consumers are more and more interested in biological and organic products and how can they adapt to keep their leadership of the supply markets. This leads these suppliers to create their own production experiments in order to better understand how to create new products the fit customers' demands. It is for this sort of context that works such The Connected Hennery are being developed in order to promote the LSPs towards end users.
To see the full IoT Week Bilbao programme, please consult the website.
To learn more about IoT European Large-Scale Pilot Programme, visit the website