WeSTART Online Meetup – FOCUS ON SESSION
IN CONVERSATION WITH CLAUDIA SCHNUGG:
APPROACHES TO THE VALUE-ADDED OF ART-SCIENCE COLLABORATION
WeSTART
February 23 2021
5 p.m. - 5:40 p.m.
Online
This session is the third session in a series of five aimed at introducing the STARTS Collaboration Toolkit.
In each of the sessions we explore a different chapter of the toolkit through interviews with a wide range of people from artists, entrepreneurs, technologies, cultural professionals, scientists, policy makers that have all one thing in common: exploring arts potential as a catalyst for societal innovation.
Find Collaboration Toolkit at STARTS Library
Dr. Claudia Schnugg is researching, curating and guiding art and science collaboration processes. Her background in research and practice is located at the intersections of art and aesthetics with science, technology, and business. Research in organisation studies, innovation and creative processes from a social scientific perspective helped her frame approachs to realize and evaluate art-science/art-technology processes in diverse settings.
In this session, Claudia will share her thoughts on how art-science collaboration can bring value to science and technology organizations and explore different approaches to underestand the value-added of these projects and to evaluate them. Focus on process or outcome, on individual collaboration, the organization, or the field lead to different understanding of the value of art-science collaboration. Using real-life examples alongside cutting edge research, she will present a number of cases to elaborate on the dimensions of the value-added of these interactions.
The aim of these sessions and discussion is to improve the current version of the toolkit and gather feedback from our community, all to be included in a final version.
AGENDA
Introduction
Presentation by Claudia Schnugg
Q&A
About Claudia Schnugg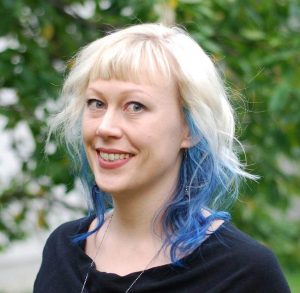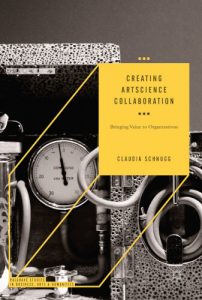 Dr. Claudia Schnugg is independent researcher, curator, and international consultant in artscience collaboration processes. She has explored effects of artistic interventions on social settings, especially framing artistic interventions and art programs in organizations. In doing so, Claudia is developing methodologies for innovation and meaningful interaction with the arts. Her academic expertise builds on social, economic, and cultural sciences. She was assistant professor at JKU in Linz, visiting researcher at Copenhagen Business School, at Art|Sci Center + Lab, Los Angeles, and at European Southern Observatory, Chile. As Senior Curator she headed the Ars Electronica Residency Network (2014-2016) and was first Artistic Director of Science Gallery Venice (2018-2019). As independent researcher, consultant, and curator of artscience programs, Claudia is working with leading scientific institutions, universities, tech corporations and cultural partners, such as Helmholtz Center Munich, Science Gallery Dublin, ESA (European Space Agency) ESTEC, Pro Helvetia, Human Insights Lab at Accenture, and Fraunhofer Institute for Digital Medicine. Her most recent book is Creating ArtScience Collaboration (Palgrave, 2019).
Full bio here.