STARTS in Motion
EU funding for art-tech projects: some tips to get closer
STARTS In Motion
April 21 2021
4 p.m. - 5 p.m.
Online
Within this session, participants will be provided with tailor-made info on the types of EU funding that match the art-tech projects.
In particular, European programmes such as Horizon Europe, Erasmus+ and Creative Europe will be peeled, keeping in mind the specificities of this kind of collaborations, that are embedded in arts, tech-driven and entail a component of sustainability and ethics.
The scope of the different programmes and the spots to find information will be approached.
We will also explore national and regional opportunities available trough European funds.
MEET THE EXPERT – AURÉLIE DELATER: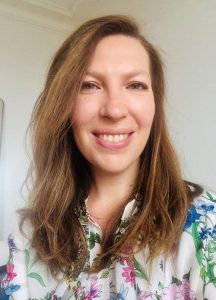 Aurélie is the project manager of STARTS ECOSYSTEM, and responsible for the STARTS in MOTION programme.
After professional and life experience in France and Brazil in the past 15 years, working as Project manager with social workers, lawyers and researchers, Aurélie is currently living in Porto, Portugal. She is Senior Consultant at Inova+, within the Science&Technology area, where her focus lies on the fields of Creative Industries, Arts and Technology, managing H2020 projects at European and International level.
Aurélie loves the energy of creators and artists, and the value they bring to innovation and to thinking out of the box, at social, economic and environmental level. She is particularly interested in supporting the co-creation processes between Tech and Arts, through the monitoring of residencies, and the development of mechanisms that can enhance this type of hybrid collaboration.
21 APRIL 2021 – 16h00 – 17h00 CEST
The session is open to everyone as listeners, but the teams of STARTS in MOTION will have priority to ask their questions.