WeSTART Online Meetup – COMMUNITY GATHERING
PROJECT UPDATE from QOLONY, ROMANIA
WeSTART
May 11 2021
5 p.m. - 6 p.m.
Online
This time we will be co-hosting the session with Qolony, a non-profit organisation based in Bucharest, Romania that seeks to generate connections between art, science and technology and believes that transdisciplinary practices are the cornerstone of developing innovative ideas.
Qolony will share what they have learned in the two years since they pioneered creating their organisation in a country where Art/Science NGOs are effectively unheard of and present their Artist in Residence program.
During this WeSTART session, we would like to invite S+T+ARTS community members and non/new STARTS community members for an online exchange of ideas in breakout sessions following the presentation from Qolony based on themes from their talk:
When there is no infrastructure, one can create it.
Collaborations are key to development.
Think big or stay home.
Agenda:
17h00 – 17h05: Introduction from Professor Camille Baker (UCA/STARTS)
17h05 – 17h25: Presentation and Q&A from Andrei Tudose, Floriama Candea and Sabina Suru Qolony
17h25 – 17h45: Breakout sessions with time to feed back on actions/lessons learner to the group
17h45 – 18h00: Feedback from the group and wrap-up
Meet the speakers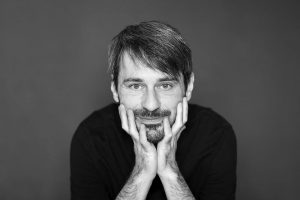 Andrei Tudose (Project Manager) lives and works in Bucharest. With over 10 years of experience in project management, he is responsible for the infrastructure of most projects within the Qolony Association, which he joined in 2020. He graduated from the Faculty of Management at the Academy of Economic Studies in Bucharest and recently focused on art, being currently enrolled in the master's program Photography and Dynamic Image, at the National University of Arts in Bucharest. His professional experience in sociology and strategic marketing support, gives him a unique vision of artistic projects based on interdisciplinary motivations, creating an organic link between all these areas within the Qolony projects.
Sabina Suru (Programs Director) is a multimedia artist and cultural manager, living and working in Bucharest. She holds an MA from the University of Arts Bucharest and is currently engaged in a research on the history and appropriations of silver-based holography, within the same University. Her work and research orbits around the "photographical" and instrumented vision, as knowledge acquiring tools. Over the last few years, she has closely collaborated with the National Center of Contemporary Dance and other local and international artists and institutions. In 2019, she co-founded Qolony – the Art & Science Colony, as a platform for launching new paths for collaboration between scientific institutions and the arts, to lead to innovation and positive change.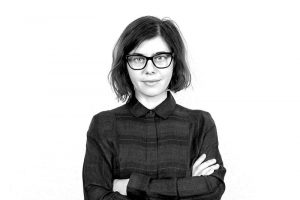 Floriama Candea (President) completed an M.A. at the Center for Excellence in Image Studies (CESI) in 2016 and she holds a BA from the National University of Arts, Bucharest. As a visual artist she engages with objects and our perception of objects by introducing media and various methods from the biological realm into her artistic practice. She devises installations, makes objects, mixing in painting and printing, as well as creating visuals by using biological materials. With a particular strong interest in bioart, she is driven by the possibilities of cross-practices between art and science. In 2019 she co-founded Qolony – the art and science colony to promote interdisciplinary work. She aims to create a strong art and science community, to establish, investigate and show ways of converting scientific research tools into artistic practices.
If you are interested in presenting or participating in future WeSTART community sessions, please contact Lucy Bunnel: lbunnell@uca.ac.uk
ABOUT WeSTART
Since its beginning, the S+T+ARTS programme has been exploring how the combination of arts, science and technology can help us to create a better, more sustainable future. The current crisis and the need for new sustainable solutions amplifies the importance of S+T+ARTS as never before. As a response to the COVID crisis we started the first WeSTART sessions in spring 2020. Now it is time for new season that promises to unveil more about the impact of S+T+ARTS and contribute to strengthen and support its growing community. Alongside the best S+T+ARTS projects and cutting-edge speakers, the upcoming programme also wants to provide a place for our community to network and discuss.
Reflecting this, we introduce two formats of monthly online talks and conversations:
– FOCUS ON: the "Focus On" sessions features some of the best speakers and S+T+ARTS projects, aimed at showing the impact of S+T+ARTS in diverse domains of society.
– COMMUNITY GATHERING: during the monthly "Community Gathering" sessions we invite our registered community members to join us for an open and informal discussion. This is the place where we like to share thoughts, practice new forms of collective thinking and provide a platform for creating new inspiring connections.