STARTS at CEBIT
Exhibition
June 11 through June 15 2018
noon - midnight
Hannover Exhibition Center
As a triple-punch event featuring exhibits, conferences and networking, CEBIT covers the digitization of business, government and society from every angle.
Come to our STARTS booth, at CEBIT d!talk – Hall 27, booth E05/1, to:
Meet our artistic and tech teams
Take part in STARTS Session to know more about the cooperation between arts and technology
Learn about STARTS Residencies, STARTS Prize and Wear-Sustain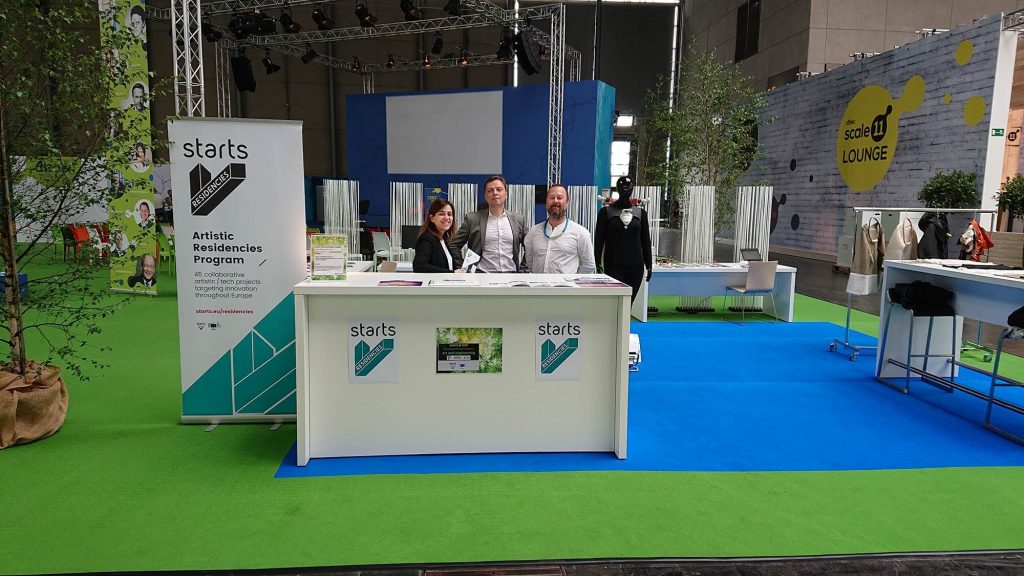 From June 11th to 15th June, STARTS Stand will exhibit 4 art-tech artworks.
Sensewear (http://sensewear.clothing/wordpress/) | Emanuela Corti & Ivan Parati: Sense-Wear is a collection of garment and accessories inspired by sensory therapies addressed to Sensory Processing Disorder (SPD) often associated with autism and Asperger syndrome. Since they are designed to improve sense awareness, some items help mute physical sensations, while others help sharpen them, allowing wearers to experience the sensory world from a new perspective.
Environment Dress (http://environmentdress.org/) | María Castellanos & Alberto Valverde: Environment Dress is a piece of smart clothing that uses a number of sensors to measure the aggressiveness of our surrounding environs, detecting environmental variables and alerting us to them. Our body's natural sensors are unable to measure and anticipate factors such as an increase in ultraviolet radiation, dust or noise, and others.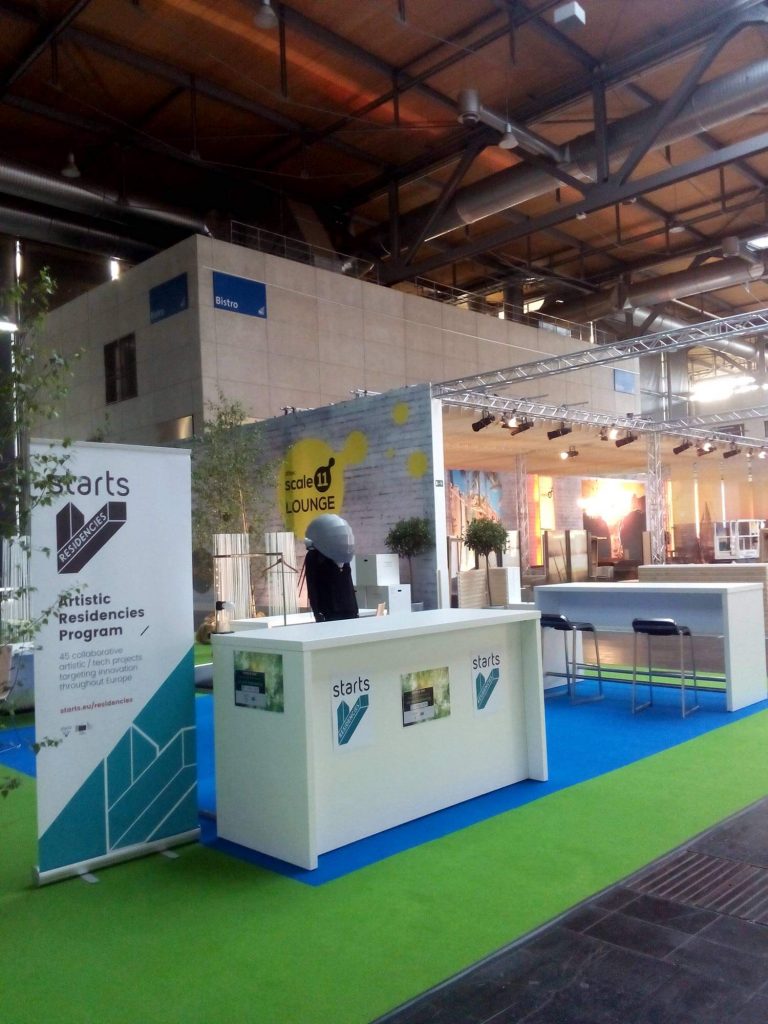 Flone (http://we-make-money-not-art.com/flone/) | Lot Amorós, Cristina Navarro, Alexandre Oliver: Flone, The Flying Phone, is a platform to make smartphones fly, involving an innovative drone which combines digital manufacturing, personal empowerment and the use of a smartphone to remotely control the device.
Mapocci (http://www.lauramalinverni.org/2016/07/mapocci-a-robotic-companionship/): Mapocci is an interactive toy, designed to promote emotional communication and education among children aged 3 to 7. Thanks to a system of sensors and emotional intelligence software Mapocci recognises the care it receives from its user and reacts accordingly.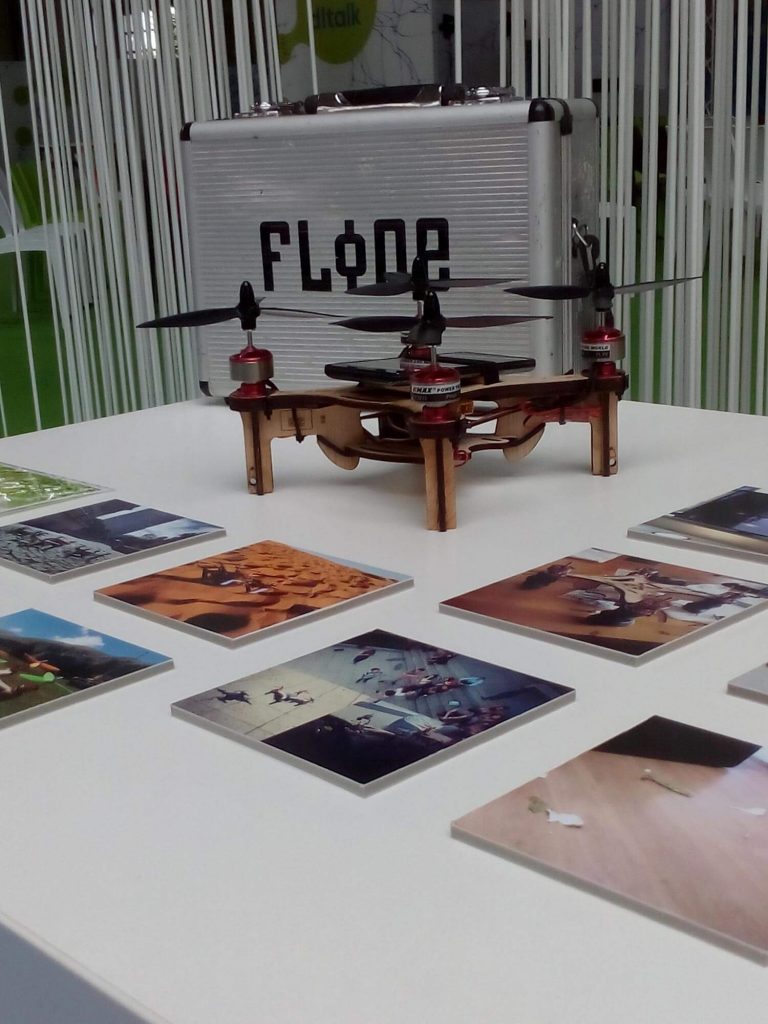 Mariya Gabriel (European Commissioner for Digital Economy and Society) and Prof. Dr.Fellner (Chairman of the Fraunhofer ICT-Group) will visit the STARTS stand on TuesdayJune 12 at 2:50pm, where STARTS Initiative and the exhibited artworks will be presented.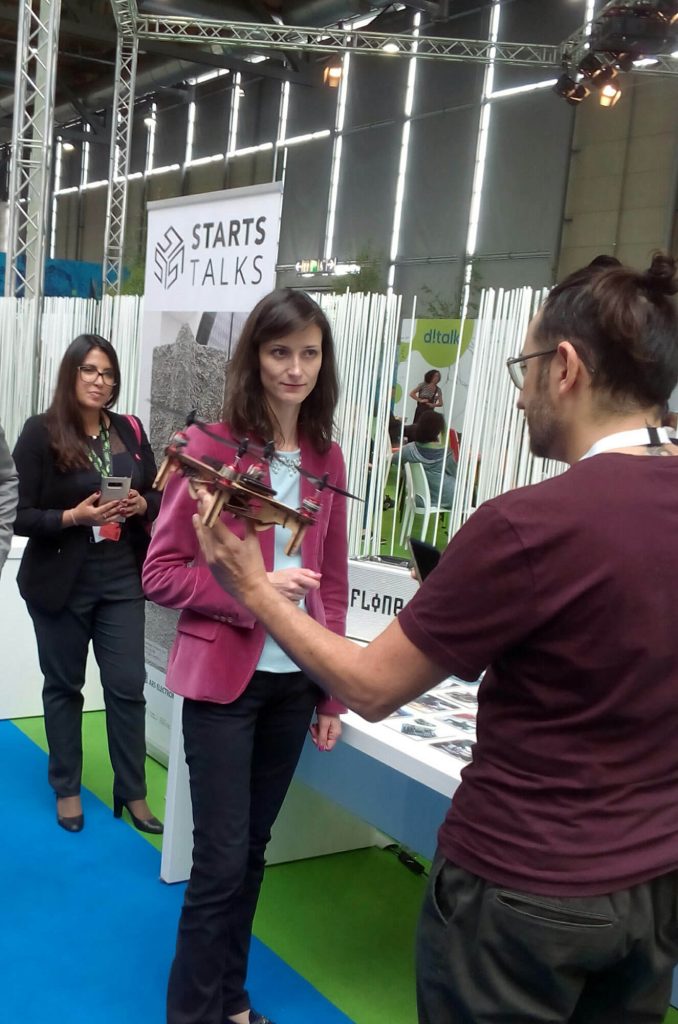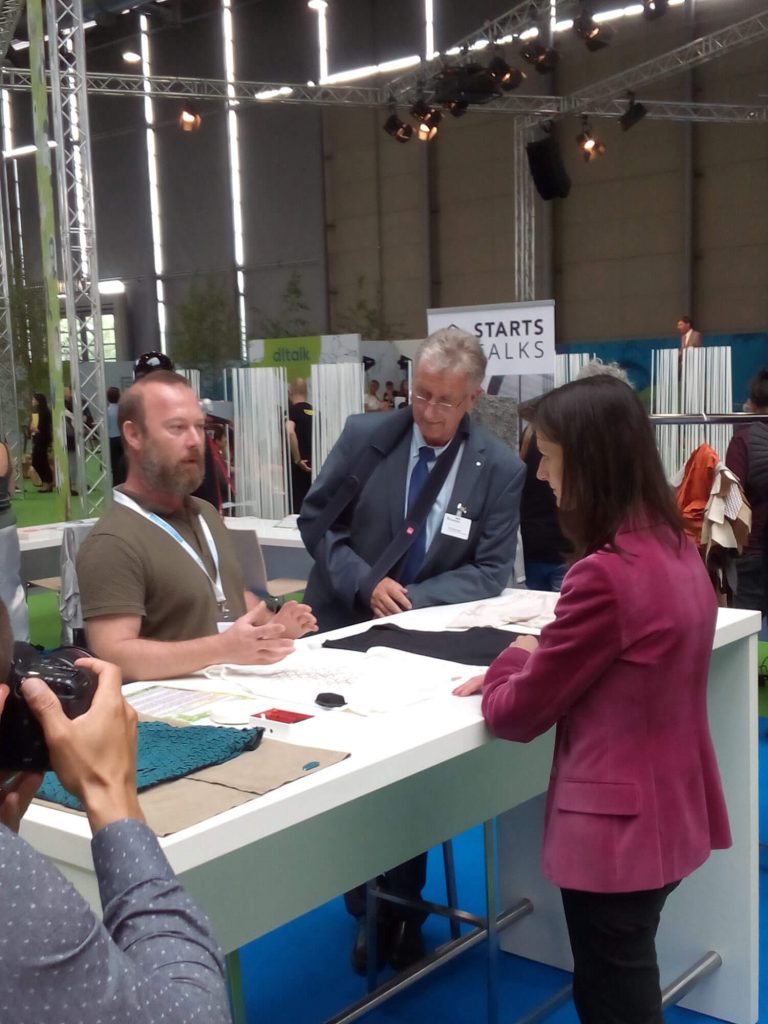 STARTS @ Speakers' Corner "Ask me anything"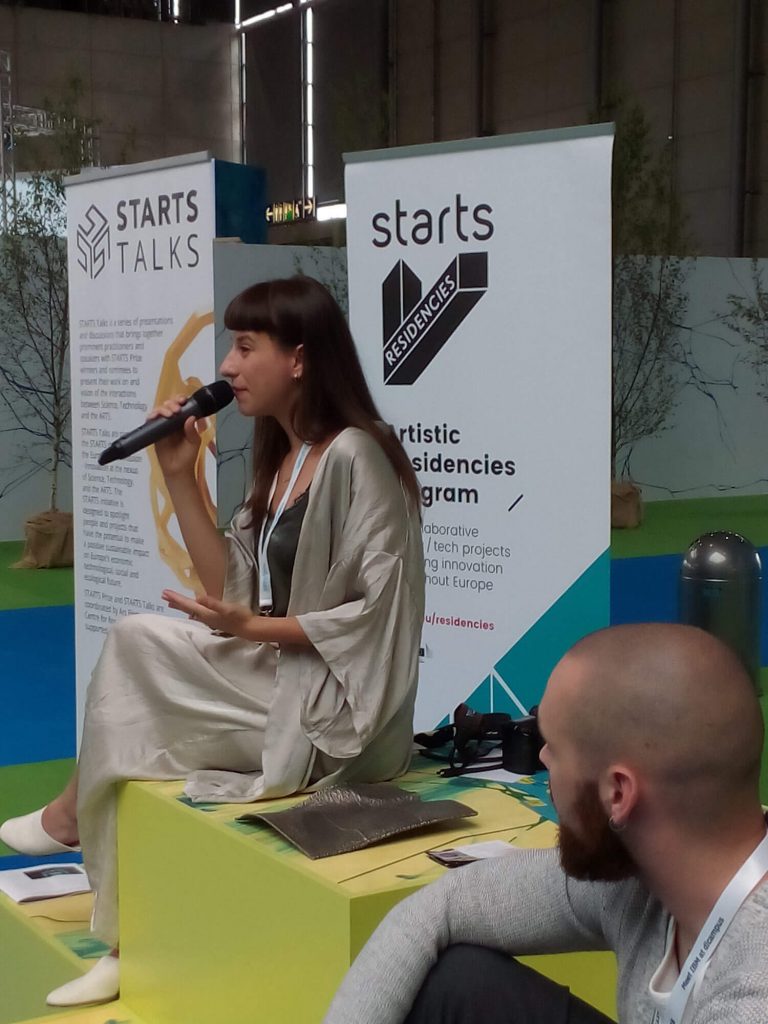 12th June | 14:15 – 14:45
Agenda:
What is STARTS initiative?
How arts and technology [can] co-create
Next on STARTS
Speakers :
Ana Solange Leal (STARTS Residencies / INOVA+)
Pierre-Xavier Puissant (STARTS Residencies / EPFL)
Giulia Tomasello (Winner of STARTS Prize 2018 / Interaction Designer and Researcher )
Lucas Waag (STARTS Prize)