An interview with Anna Ridler about her S+T+ARTS residency on Water Capitalism
Since last year, with the foundation of the natural asset company (NAC) in America, companies have been enabled to obtain rights to ecosystem services on a given parcel of land, including clean water. NACs will maintain and grow natural assets they commodify. This is a clear example of water capitalismat its best. Water capitalism is the assignment of monetary values to aquatic ownership and is also the subject of artist Anna Ridler's research for her S+T+ARTS residency hosted by LUCA School of Arts in cooperation with GLUON.
The subject matter was no unfamiliar territory for Ridler: how humans force nature into their invented systems and values – often time and money – is questioned throughout her oeuvre, with short-lived tulip NFTs (a reference to the Dutch tulipomania) or datasets for endangered cypress trees in the United States. However, the broadness of this particular subject proved to be a challenge at first: 'Water is the opposite of totally defined; it is everything and everywhere. Where do you draw the boundaries of what water means?', says Ridler.
Starting with the history of Flanders, the former student in English Literature and Language's excitement was sparked when Dirk Halet from Vlaams Kenniscentrum Water (Flemish Water Knowledge Centre) explained how the region's name derives from the Germanic word flaum, meaning 'flooded land'. This hint at former water abundance reveals a tension in the area's past and present relationship with water. One of the first examples of water's commodification originated in Antwerp: the sale of piped water to beer brewers. And yet, the north of Belgium is now quite water-stressed: it does not possess its water as it is coming in from France and exiting to the Netherlands, and the 2021 floodings painfully demonstrated how its city landscape no longer anticipates aquatic disasters as it did in the Middle Ages.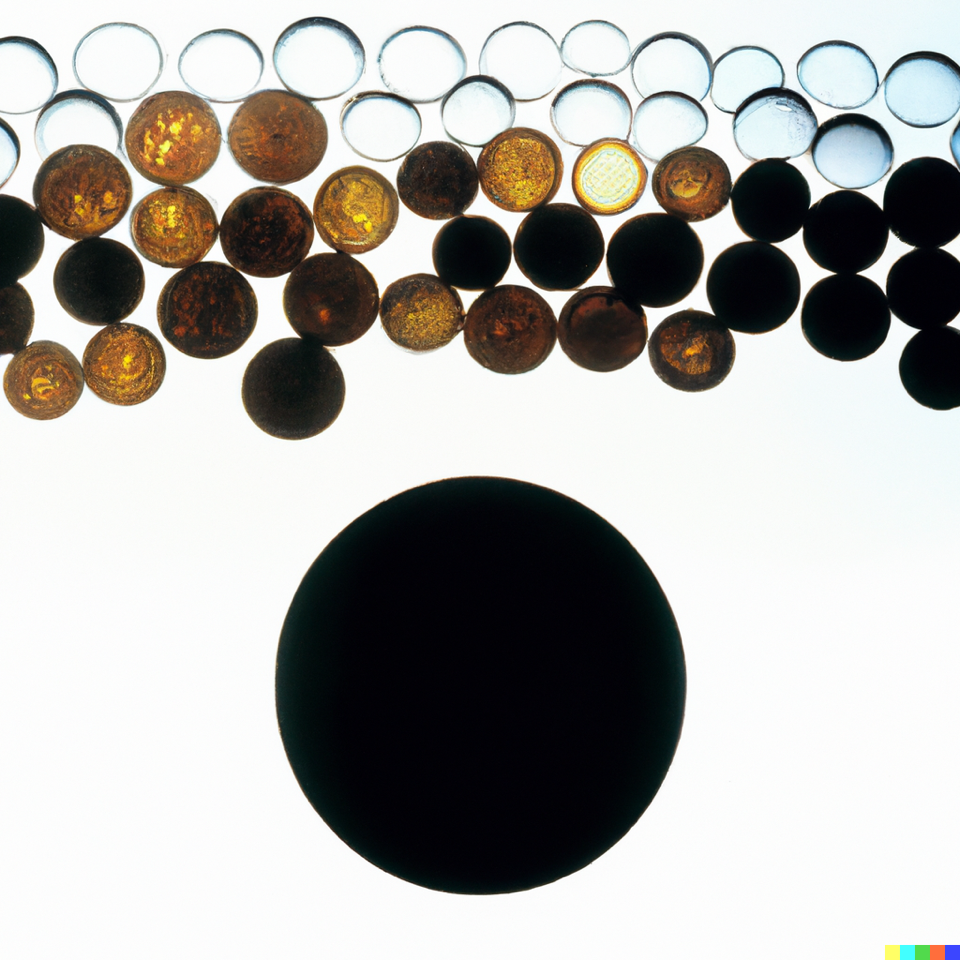 The way both water capitalism and stock trading itself seem ingrained in Flemish culture proved a source of inspiration for Ridler. The first stock markets were founded in the Low Countries and the French word bourse and the Dutch beurs ('stock market') were inspired by the Belgian family Van der Buerse that made their name as stock traders in the 13th century. Accordingly, Ridler was first thinking of naming the project confluence – a term often used in stock trading which also means that two rivers join – as an explicit collapse of these two worlds.
Still, she felt that something was missing in her conversations with historians and economists. 'Apart from its social or economic impact, water also has a strong metaphysical layer.' Water plays a strong symbolic part in zodiac signs and their surrounding systems, like financial astrology (stock trading based on the positioning of the stars). Water clocks, one of the first instances of time-keeping, facilitate another system to appease the human need to control and standardize. These alternative manners of water commodification will be the main elements of her multi-layered project, alongside the economic one. 'Now that I divided it into strands, I think it will be easier to weave it together.'
Ridler will start testing set-ups for her final project soon. 'I am not leaving the research phase, because I have such a research-driven practice that it will always be there.' Her method is remarkably like a scientist's. 'I think that the boundary between artists and scientists is quite thin in purpose and way of working. Both are ultimately trying to understand the world, coming up with ideas and testing whether those hold up under a variety of circumstances.'
Text: Désirée Kroep